11 Inspiring Female Entrepreneurs In The Philippines
8 min read
This National Women's Month, we'd like you to meet the top female entrepreneurs in the Philippines.
These women do not only prove that the country has come so far in promoting equality in business and the workforce—their work has also become something every aspiring woman can emulate.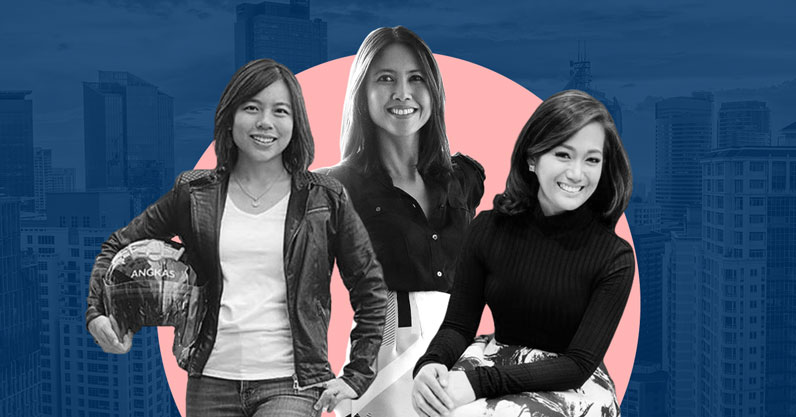 First, let's see the statistics. The Philippines ranks ninth among the countries in the world as the best economy for female entrepreneurs, according to the Mastercard Index for Women Entrepreneurs Report in 2018.
Moreover, based on a World Bank Report, the Philippines has 81.25 scores in Women, Business, and Law Index, which places the country in fourth place amongst ASEAN nations. The score is close to 100, which means women and men possess and enjoy equal rights.
Compared to our neighboring third-world countries, women make up 56.5% of the workforce, and 47% of the upper management of local companies are women.
To inspire you to go after your goals, whatever they may be, here are the Filipinas who excelled in their chosen field of expertise and made a difference.
1. Angeline Tham
Angeline Tham is the founder and CEO of the pioneering motorcycle taxi service Angkas. It surprised everyone as the motor industry is usually considered a part of a man's world.
Tham worked as a banker for JP Morgan for five years and in that time she was not spared from the horror of heavy traffic that every Filipino in the metro suffers. Because of her first-hand experiences, she started the first motorbike-hailing service in the country as a solution—or start of the solution—to our country's infamous gridlock.
Angkas accrues over 1.5 million downloads and boasts a high percentage of safety records. Although the company has also been subjected to the national controversies, it also opens an opportunity for other motorcycle transport network companies to operate aside from its head-to-head rivalry with Grab.
As part of expanding Angkas, Tham plans to provide the drivers free training and pioneer the country's first motorcycle ambulance.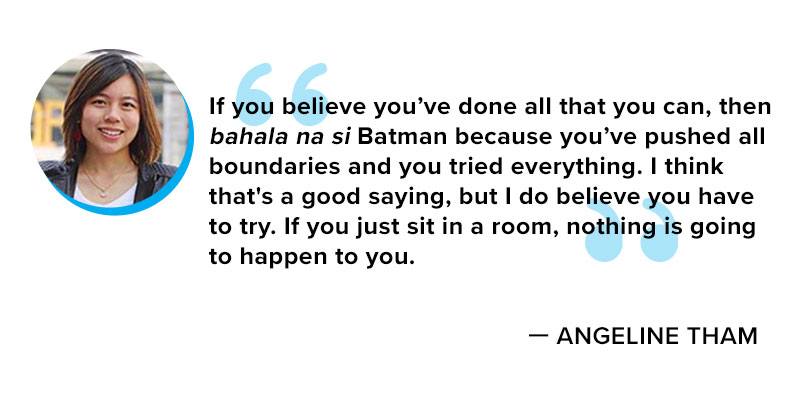 2. Anne Arcenas Gonzalez
Anne Arcenas-Gonzalez is the managing president of Terry SA, a well-known lifestyle and fashion retail company in the Philippines.
Terry SA is also the exclusive company distributing the popular brand of flip flop sandals Havaianas in the country, which got her the label "flip-flop queen."
It has a workforce made up of over 300 people and branches in three countries. It also distributes various brands such as Aura Athletica, Dupe, and her two other businesses, Common Thread, and Thread 365.
Common Thread is a store of Filipino and international brands, while Thread 365 features basic tee shirts that she designed.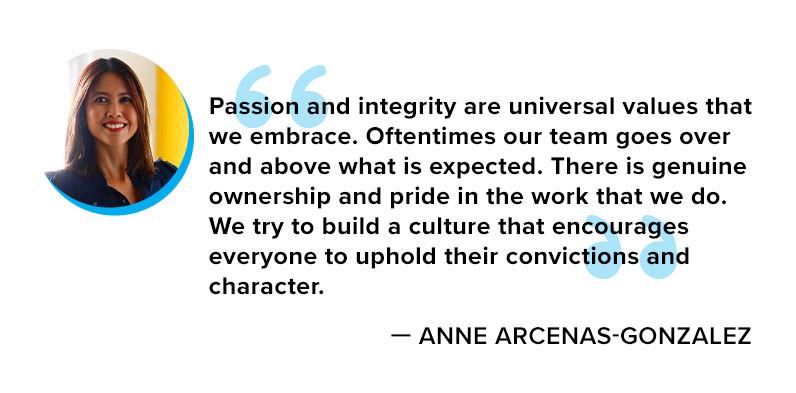 (Read: Report: Philippines Is The Most Gender-Equal Country In Asia, 8th In The World)
3. Mica Tan
Maria Francesca Tan, or simply Mica, has started pursuing her vision at an early age.
At 13 years old, donning her school uniform, she slipped into the Philippine Stock Exchange and two years after she had learned to trade foreign exchange through her mentors who were old-time investors.
As a 19-year old teen, she stepped her foot forward to starting a business. It may sound like a half-baked idea, but Tan did it anyway within eight years.
Now 27, she is the co-founder and CEO of MFT Group of Companies, a private equity firm operating in nine countries and 18 cities around the globe. The firm holds an asset worth more than $61 million.
Tan, as most business-minded people do, regards time as money. By that, she believes a week of seven days is equal to two weeks for productive ventures. The first half is from Monday to Wednesday, and the other, Thursday to Saturday. Her achievements have placed her as the Most Influential Filipina in the Filipino Women's Network awarding in 2019.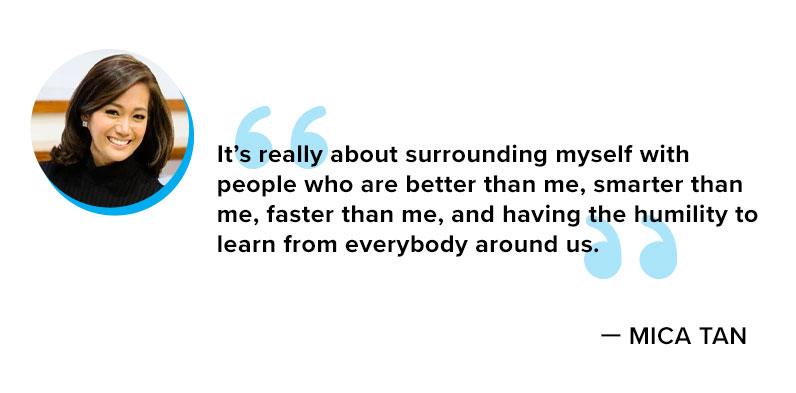 4. Abba Napa
Abba Napa is the co-founder of The Moment Group, a food and beverage operator and developer offering a variety of brands in the food industry. This includes Manam Comfort Filipino, 8Cuts Burgers, and Ooma Bold New Japanese. TMG also has partnered with the Michelin-rated Din Tai Fung to bring the restaurant's award-winning xiao long bao to the country.
She was already immersed in the culinary world as her father owns L'Opera restaurant. Her familiarity with the industry and the ambiance she fell in love with propelled her to enroll at the French Culinary Institute in New York and finish Restaurant Management and Culinary Techniques.
Napa is also part of the World Wide Fund for Nature (WWF) Philippines' Next Generation Council. She backed the Sustainability Solutions Expo 2020 and featured the most recent food-related technology and solutions.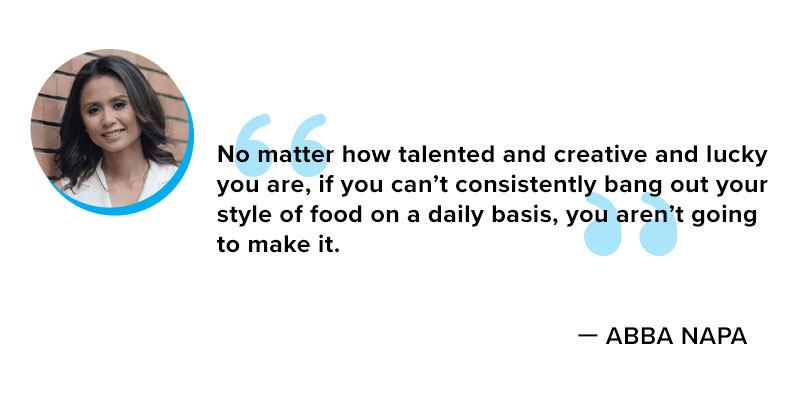 5. Rissa Mananquil Trillo
Rissa Mananquil Trillo is the co-founder of Happy Skin, a popular cosmetics and beauty product brand. The brand is known for its dynamic makeup lines that take care of the customer's skin.
Happy Skin boasts 13 stores and almost 100 beauty kiosks in the Philippines. It has also garnered 30 beauty awards, such as the Most Promising New Cosmetic Brand from Watsons Philippines.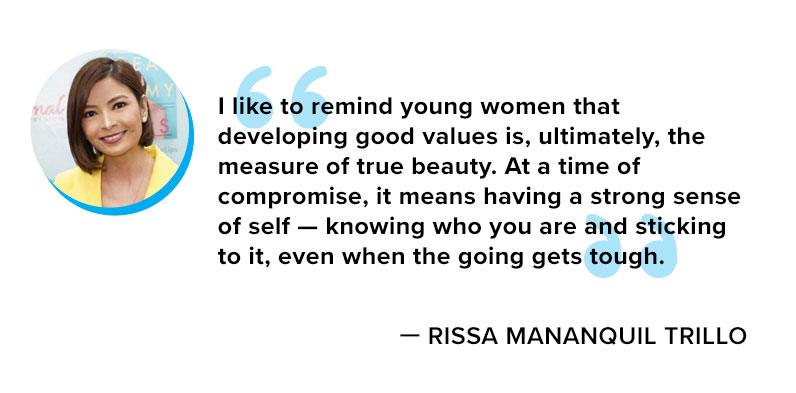 6. Angely Dub
Angely Dub is the CEO-Founder of Access Travel and Tours, a travel agency that became the most favorite among celebrated local artists, travel bloggers, influencers, and people who want skillfully constructed itineraries and make the most out their travels.
Dub initially wanted to become a flight attendant, but life led her to a different path as she started a business on her own at the age of 19. She faced many ordeals, like being betrayed by her business partner and losing what she had built.
She invested the last of her money on an experimental trip for the fashion blogger, Laureen Uy, whose Instagram posting immediately attracted 10,000 followers for Access Travel and Tours. The agency presently became the most recommended for celebrities, reaching 225,000 followers.
Angely is a globetrotter herself who had traveled 52 countries and will be going for more.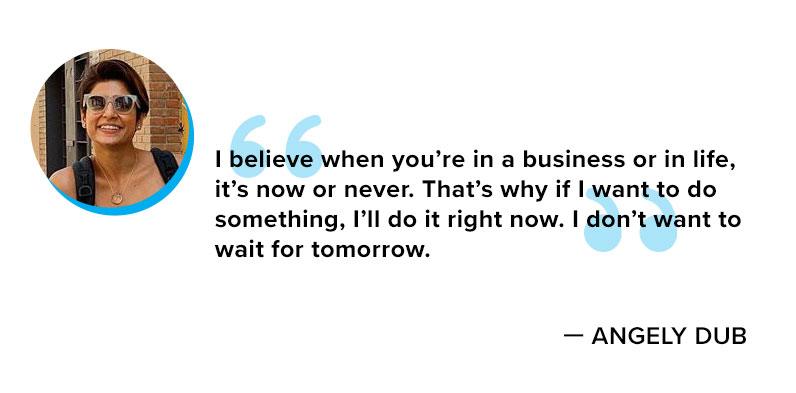 (Read: Why Women Are Better At Saving Money Than Men)
7. Teresita Sy-Coson
Teresita Sy-Coson sits as a co-chair of the SM Investments Corporation, one of the biggest conglomerates whose interest goes to banking, property, retail, and portfolio investments. She is continuing the legacy founded by her late father Henry Sy.
She sits as the chair of BDO Unibank, including its subsidiaries, and she is one of the three delegates of the Philippines to the ASEAN Business Advisory Council in 2003. Sy-Coson has received a lot of prestigious awards in the industry of retail and banking.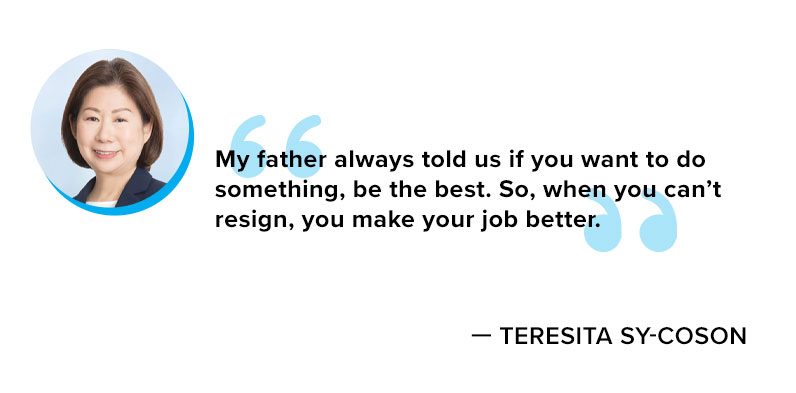 8. Sofia Elizalde
Sofia Zobel Elizalde founded the Steps Dance Studio and Project, which advocates upholding the culture and arts of the country through dance. She is also the director of the Scholarship Foundation of the same studio, helping aspiring dancers to reach their dreams as she did.
Dancing is truly her heart's desire as she has begun dancing when she was only four years old. Elizalde performed as the lead role Clara in The Nutcracker at CCP, and studied the art training at Elmhurst Ballet School in England. She finished her studies at The Royal Academy of Dance where she graduated with the Sylphide Cup for Most Outstanding Performance.
She also took further training at Ballet Philippines, San Francisco Ballet School, and School of American Ballet in New York.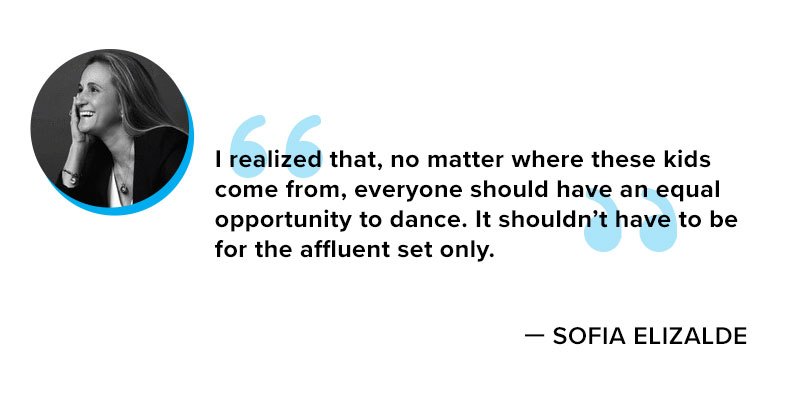 (Read: Meet The 4 Young Filipino Entrepreneurs On The Forbes' 30 Under 30 Asia List 2019)
9. Alice Eduardo
Alice Eduardo is the CEO-President of Sta. Elena Construction and Development Corporation, supervising hundreds of infrastructure projects.
Although her family has a rice-milling business, she chose to study a management course that landed her in the construction industry. She started with Bacnotan Steel Plant from the capital of P300 million and later with two plants in Batangas.
Sta. Elena Construction is one of the affected companies during the 1997 Asian Financial Crisis. But through her entrepreneurial acumen, the company recovered and was rewarded with more opportunities for growth.
Eduardo is also a philanthropist, pouring her heart out to advocacies on Child Protection Network, GoNegosyo, and Philippine General Hospital.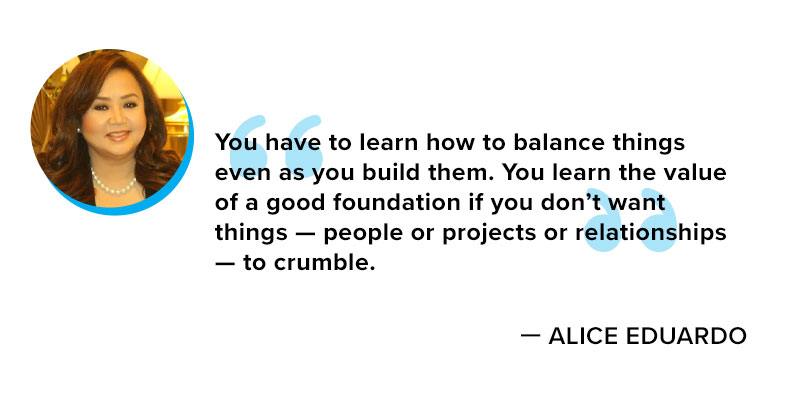 10. Jeannie Javelosa
Jeannie Javelosa is the founder of ECHOstore Sustainable Lifestyle, an enterprise selling natural fair trade products made by communities. The brand has seven stores, and its subsidiaries sell organic farm produce, coffee, and market produce.
She is also part of the Philippine Commission project called GREAT Women, or formally known as Gender-Responsive Economic Actions for the Transformation of Women, which is meant to empower women and female endeavors especially on microenterprises.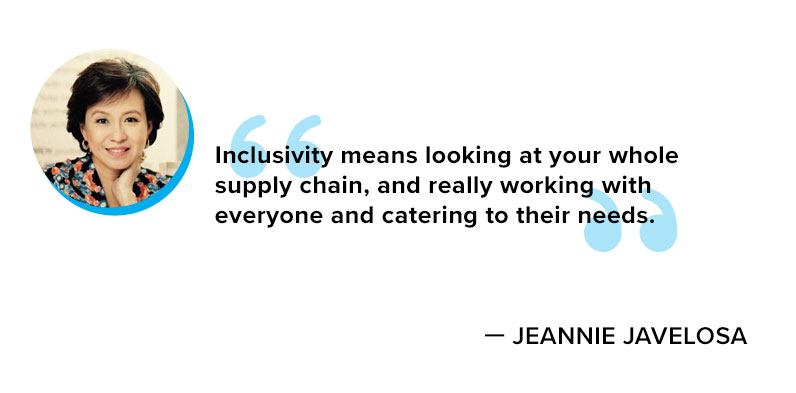 11. Stephanie Chung
Stephanie Chung is the CEO and co-founder of eCompareMo.com, the leading fintech company in the Philippines. The company helps customers choose the best loans, credit cards, or car insurance for their needs through the help of artificial intelligence and online platforms.
A Filipino-Chinese of the fourth generation, Chung was born to a family of reputable status that owns the largest manufacturing companies in the country. With a strong will to set out beyond traditions, she chose a different path, finishing a doctorate in Psychology and transforming lives as a mentor and educator.
This made her understand the struggles of Filipinos that paved the way to her next big endeavor: to build a business that will help people make the right decisions on managing their money, promote financial literacy, and widen financial inclusion.
Chung then co-built C88 Financial Technologies, the parent company of eCompareMo, proof that her business acumen could launch her vision even without extensive corporate experience. Now, what had been a startup company continues to grow more.
Chung is also a leader of women empowerment, creating a workplace where women enjoy well-being and contribute to progress at par with men.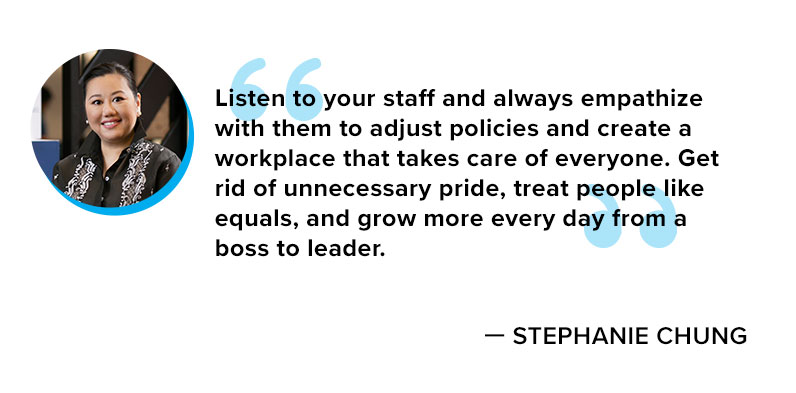 The Philippines stands high in giving equal legal rights for both men and women. Gone are the days where a woman must stay at the house to take care of her family and household. It's been proven time and again that women are capable of nurturing and empowering everyone in whatever field they choose to thrive in.