A Step-By-Step Guide On How To Get A TIN ID Card In The Philippines
3 min read
Whether you're applying for a job or starting a business, you must be familiar with how to apply for a tax identification number (TIN) identification card.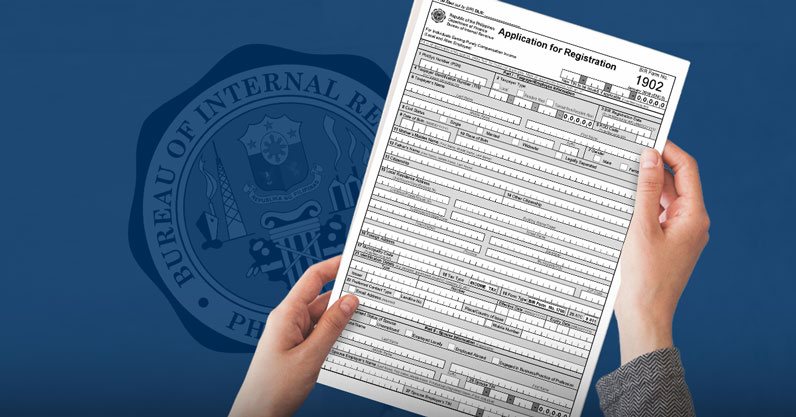 Your TIN is proof that you're a law-abiding citizen that contributes to the growth of our nation. Also, it serves as a valid ID that can be used in various government and selected financial transactions.
Interested in a fast and easy application? Can unemployed individuals request for this identification requirement? Check out our guide on how to get a TIN ID.
What is a TIN ID?
Known also as a TIN card or TIN ID card, it is an identification card released by the Bureau of Internal Revenue (BIR) with the member's photo, full name, date of birth, home address, issued date, and signature. 
Your TIN ID can be used for SSS transactions, acquiring a clearance from the Philippine National Police (PNP), and the National Bureau of Investigation (NBI).  
However, agencies like the Department of Foreign Affairs (DFA) and some banks will not honor it.
Requirements for a TIN ID
Duly accomplished BIR form 1902 for locally employed applicants 
One government-issued identification 
Passport for foreign applicants 
How to get a TIN ID with or without a TIN
The TIN is the most important requirement to apply for an ID Card. 
If you already have a TIN, simply go to the regional district office (RDO) where you are registered and apply for the ID.
For those with no existing TIN, click here to be familiarized with the application process. Once you're in the RDO, request a TIN ID that will be released in a couple of minutes up to an hour.
TIN ID online application
For those who want an effortless process, you may apply online. Just register using your email address and preferred username at the BIR's e-registration platform.  Type in your information details then click submit. 
For the schedule of the ID's release, check the email that you provided.
TIN ID FAQs
How long is the validity of a TIN Card?
Your TIN ID doesn't have an expiration date and will be valid for a lifetime.
Can an unemployed individual apply for a TIN ID?
Under Executive Order (EO) No. 98, any Filipino above 18 years old including those who are unemployed can get a TIN and a TIN ID that can be used for government transactions. 
To apply, go to the nearest BIR branch where you reside. Bring along your birth certificate as a requirement. Duly fill out BIR form 1904.  Once you're done, submit it together with your birth certificate to the servicing officer then wait for further instruction. 
(Read: How To Pay Taxes If You're Working As A Freelancer in the Philippines)
How to replace damaged or lost TIN Card?
To apply for a new ID, follow the steps below:
Requirements
For lost ID, a notarized affidavit of loss
For damaged ID, bring along the original and clear photocopy 
Duly filled BIR form 1905
BIR form 0605
TIN card replacement of P100 
To apply
Go to your registered RDO then fill out BIR form 1905. 
Proceed to the certificate of registration (COR) update window then present your requirements together with the duly filled form.  
Fill up BIR form 0605 then go to the payment window to have it certified. 
Proceed to the RDO's assigned bank to settle the card replacement fee. Get the receipt and the certified BIR form 0605. 
Go back to the RDO, present your receipt of payment together with the certified BIR form 0605, original and photocopy of your requirements at the COR update window.  
In a few minutes, you may receive your TIN ID, or a claim slip will be issued stating that it will be released normally after five working days.  
How can I apply for the Digitized TIN ID?
As of the moment, the agency stopped the release and application for the digitized type.