Top Credit Card Promos In The Philippines For August 2018
3 min read
Are you always on the lookout for great deals? If the answer is yes, then consider it your lucky month. A whole new world of credit card promos has opened up cardholders of these banks this August, and you're about to get first dibs on them.
Apart from exciting dining and staycation freebies and discounts, we've got price reductions on designer watches, exquisite wines, and groceries, as well as free gizmos, entertainment packages, gift certificates, and some caffeine fix.
Hunting time's over! Scroll down to uncover your newly unearthed treasures.
Security Bank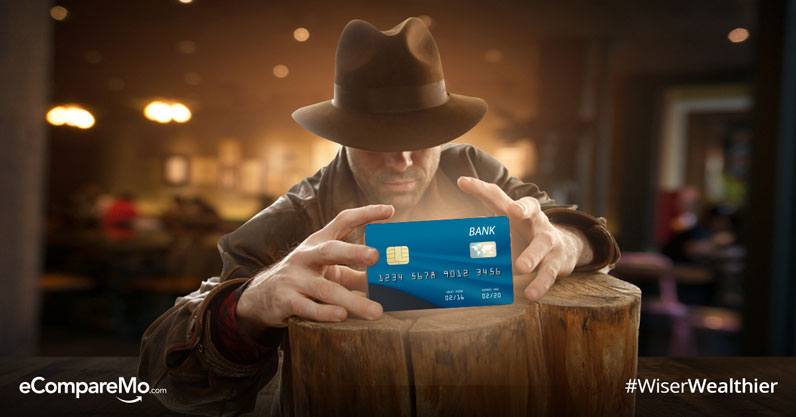 Get 20% OFF on Ingersoll purchases until October 15, 2018.
All Security Bank Mastercard credit cardholders with good credit standing are eligible for the promo. Just use your Security Bank card to pay for the Ingersoll purchase.
The Bistro Group is giving out eGifts worth up to P3,000 for Security Bank Mastercard credit cardholders.
Simply use your Security Bank Card for a minimum single-receipt purchase of P20,000, to be paid at 0% interest in installments. This applies to Security Bank payment options ChargeLight, Reduced Rate, and Charge Now, Pay Later installments.
HSBC
The JBL Clip 2 Bluetooth Speaker looks really cool for its handy size and has a waterproof feature. This accessory is priced at around P3,000. Lucky for new HSBC cardholders though, they will have it for FREE.
This promo is open to new cardholders for the following HSBC credit cards:
HSBC Red MasterCard
HSBCGold Visa Cash Back
HSBC Platinum Visa Credit Card
Applications must be made during the promo period of August 1, 2018 to October 31, 2018.
After getting approved for their newly activated HSBC credit card, card holders must reach a P5000 accumulated spend requirement during the promo spend period of August 1, to December 31, 2018. They will then receive and SMS and a promo code that they can use to redeem their speaker.
Watch all your favorite shows and movies on HOOQ, free for one year!
Just use your newly approved credit card and spend an accumulated amount of at least P3000 to avail of the promo, between the spending period August 1 to December 31, 2018.
The following HSBC Credit Cards apply for the promo:
HSBC Red MasterCard
HSBC Gold Visa Cash Back
HSBC Platinum Visa Credit Card
Metrobank Card
Get free coffee at WalterMart when you shop using your Metrobank Card.
Fill your grocery cart at Waltermart with at least P3,000 worth of purchases to get a free 50g jar of Nescafe Gold.
All Metrobank credit cards are accepted for the promo, except for the following:
Metrobank ON Internet Mastercard
Metrobank Dollar Mastercard
Yazz Prepaid Visa
Metrobank Prepaid and Debit cards
Promo runs until September 14, 2018. Redemption is until November 13, 2018.
EastWest Bank
Make your S&R shopping even more sulit with your EastWest Credit Card.
Get a FREE S&R Gift Certificate worth P200 when you pay for your S&R Gold Membership Fee using your EastWest Credit Card. The promo is available at any S&R Membership Shopping branch and runs from August 1 to 31, 2018.
BPI
Your next wine night is covered at a discount with your BPI Credit Card!
Shop at winery.ph for a minimum single-receipt purchase of P5,000 and get 20% OFF your winery.ph buys. Just enter the code BPI20+(first 6-digits of your BPI Card). This promo runs until August 31, 2018.
There's also the 0% OFF on winery.ph purchases, which is effective until December 31, 2018. Enter the code BPI10 + [FIRST SIX DIGITS OF CARD] upon checkout.
These promos are open to BPI Credit Cards and BPI Prepaid Cards.
BDO
Apply now for a BDO Standard Mastercard or a BDO ShopMorecard, and get up to P3,000 SM Advantage Card Bonus Points.
Use your new BDO credit card to reach the required minimum spend of P10,000 at the SM Store, and/or spend anywhere for a minimum of P20,000 to avail of the P3,000 SMAC Bonus Points.
Promo runs until December 31, 2018.