Things You Say Every Day That Actually Save You A Lot Of Money
2 min read
They say positive words lead to positive behavior. At the risk being tagged kuripot or a killjoy, passing on a night-out, for instance, has its rewards. Just by being brutally honest about your finances, you are actually investing in yourself.
The phrases below may seem mundane, but little do you know they have a big impact on your finances, improving your money mindset in the long run.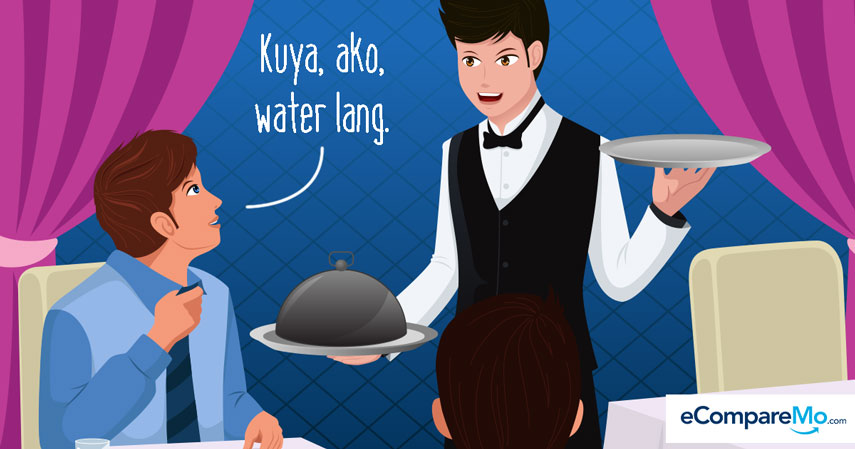 1. "Water lang ako, kuya."
Aside from the fact that H20 is healthier than soda and sweetened juices, choosing to drink service water at a restaurant also helps keep barya inside your wallet. That P20 you could've spent on a can of Coke could easily become P200 in a matter of days.
2. "Wala bang tawad?"
The smartest of people brave talipapa and flea markets. Applause if you have an A+ at haggling; plus points if you've ever been called "barat." If you know for a fact that sellers make room for haggling, congratulations, you've saved a lot more money than the average shopper.
3. "Pass muna."
For saying "no" to a lunch out, people may brand you as anti-social, but you're actually just being pro-savings. You're in control of your financial situation and that can never be a bad thing.
Read: Why You Really Need To 'Pay Yourself First' While You're Young
4. "Matutulog ako nang maaga."
Retiring early for the day is not only good for busting stress from work. Think of it this way: For every minute you're hibernating, you're saving yourself from hundreds of pesos worth of alcohol, bar chow, and possibly an impulsive Uber ride back home.
5. "Double check ko lang, ate."
From scanning through the days on the calendar, checking an item thoroughly for damage, or reading the labels and expiration date on perishable goods, being sigurista is a surefire way to avoid unnecessary expenses, no matter how small the item is.
6. "Diet ako bes."
Often hard to prove, but this line is effective in curbing your fast-food cravings and sugary confections. Choosing your black rice + steamed veggies over that double-decker burger is the way to go.
7. "Wala ba kayong sets/packages for groups?"
The more, the merrier—and way cheaper. Instead of settling for what's on the price list, you dig deep into the restaurant menu to get discounts and complimentary eats for your group. On outings, you also score lower rates on barkada packages.
Read: 4 Basic Financial Education Lessons We Don't Learn In School
8. "Sa bahay na lang tayo!"
For feats that truly call for a celebration—like a closing an important deal with a client or meeting your monthly targets—opting to do it in the comforts of your home is an even grander feat. This way, you're in control of the music, the crowd, and most important, your budget.
Have more money-saving statements to add? Share them in the comments.