The World Happiness Report Reveals Just How Happy Filipinos Are Right Now
3 min read
We parade ourselves as a country of happy people, but do the numbers agree with us?
While some people get satisfied by having a job that pays and a house that provides shelter, others have a more complex understanding of what it is to be happy.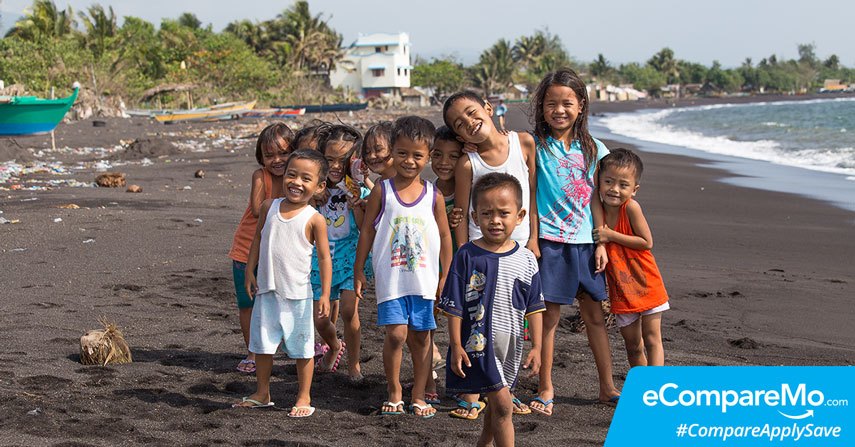 Data wizards can measure a country's greatness through big words like gross domestic product (GDP), purchasing parity power (PPP), and other intimidating figures that can throw off any common Juan to confusion, but there's actually a way to measure the quality of life of citizens around the world.
For five years now, the United Nations' World Happiness Report has been ranking 155 countries to find out the emotional state of their citizens. "The World Happiness Report," according to Sustainable Development Solutions Network (SDSN) director Jeffrey Sachs, "continues to draw global attention around the need to create sound policy for what matters most to people—their well-being.
As demonstrated by many countries, this report gives evidence that happiness is a result of creating strong social foundations."
So what really makes certain countries happy, and how does the Philippines fare in this department?
The Philippines in the Happiness Index
Last year, the Philippines snagged the 82nd spot in the 155-item World Happiness Report. With a score of 5.279, the country fared better than neighboring countries like China at 83 and Vietnam at 96. This year, it seems like more Filipinos are happier than before.
The Philippines leapt from the 82nd spot to the 72nd, according to the report.
The score, which is at 5.430, was based on seven factors used by the United Nations to quantify happiness, namely: GDP per capita, social support, healthy life expectancy, freedom to make life choices, generosity, and perception of corruption, and dystopia.
The first six factors have been consistently used by the SDSN since its creation back in 2011. Meanwhile, dystopia refers to the lowest national average for each country in the years 2014 to 2016.
The hypothetical country had a ladder score of 1.85 on the 0 to 10 scale, with the residual error added to its score. Last year, the Dystopia score was 2.33.
Broken down, the score of the Philippines for this year is as follows:
GDP per capita: 0.858
Social support: 1.254
Healthy life expectancy: 0.468
Freedom to make life choices: 0.585
Generosity: 0.194
Perceptions of corruption: 0.099
Dystopia + residual error: 1.973
Among the scores listed above, the biggest gainers were social support, from 0.879 last year to 1.254 this year; and GDP per capita, from 0.812 from 0.858.
Meanwhile, it seems like Filipinos have been clutching their wallets tighter when it comes to donating to charities as the generosity score dropped from 2016's 0.217 to this year's 0.194. In addition, corruption perception in the Philippines also became worse as the score slid down 0.118 to 0.099.
Shiny, happy people
For the first three years of the report, Denmark had consistently been listed happiest country in the world, then it was replaced by Switzerland in 2015. Last year, New Zealand found its way to the first place, which is a big feat since the highest places have always been dominated by Scandinavian countries.
While there is no secret formula for a nationwide happiness phenomenon, business magazine Inc. highlighted some of the most common factors that make these countries better than the rest.
Inc. lists four factors that are complicit to a nation's well-being. First, the consistent chart-toppers have a lot of money—and they spend it well. Second, cold climate like that in the top Scandinavian countries like Norway and Finland fosters greater mutual support, bringing together communities and making them work with one another.
Third, the community spirit is very much alive in these countries, and it's even codified in the cultures of both Danish and Norwegian countries in the form of the word "hygge," which refers to "a form of everyday togetherness."
Last, their high economic input translates to better social features like free education, better healthcare, and other benefits that are alien to other countries.
Will the Philippines ever reach the top 10 happiest countries in the world? What do you think?