How Much Does It Cost To Be An Alpha Geek?
3 min read
There is so much geekiness out there to be explored in a single lifetime—from TV shows and long-running franchises to even the most niche interests (steampunk, anyone?), However, the law of supply and demand stipulates that we can only do so much.
And since most of the pop culture trends we follow are from the west, how expensive exactly it is to become a fellow of Seth Cohen from The O.C. or Dr. Hank McCoy from the X-Men saga? If you guessed "very expensive," you are right.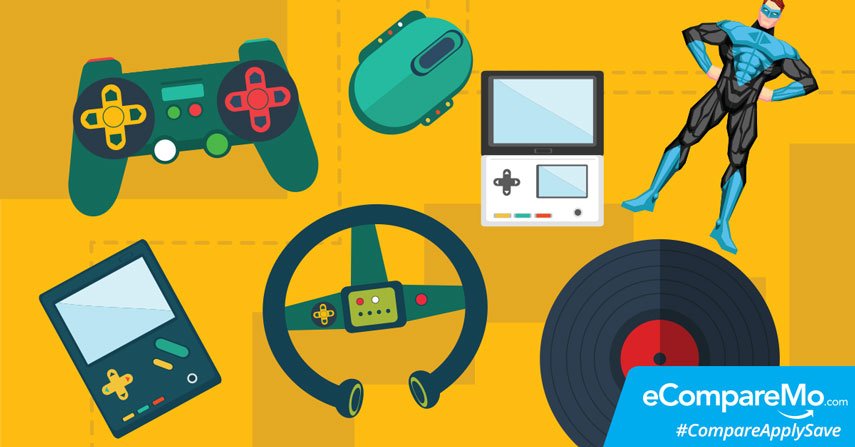 Funko POP! toys
To those who are new to the social structure of geeks, probably the most accessible one is Funko's line of licensed pop culture toys. They have a plethora of action figures—from TV shows like Breaking Bad to your favorite NBA cagers.
However, their big heads and huge black eyes come with a hefty price of P595 for regular ones, while some toys can fetch up to P1,095 per unit at Filbar's.
Gunpla kits
Since Bandai released the iconic Mobile Suit Gundam back in 1979, the Japanese toy company has been swimming in billions every year.
Gunpla, which is short for Gundam plastic model, has become a hobby not just for anime fans but also for anyone who just wants to hone their, well, crafting skills. Gunpla kits vary depending on the rarity of the unit as well as the scale, with 1:144 scale units starting at P300 and 1:60 scale units going up to P20,000.
Board and card games
A few years ago, the Philippines saw a renewed interest in board and card games, thanks to gaming cafés and restaurants mushrooming in the Metro.
Originally catering to nerds, these game haunts have piqued the interest of the average person who are hooked on games like Cards Against Humanity (P2,000), Exploding Kittens (P1,500), and Spyfall (P1,320). Meanwhile, more hardcore games can immerse themselves in more serious board games like A Game of Thrones (P2,999), which require people to invest six to eight hours trying to win against others through diplomacy and trade skills. Or deception.
Fujifilm Instax
In this age of digital photography, Fujifilm Instax (P3,699) offers a cheap yet durable camera that produces instant images you can see, smell, and feel.
While the novelty of the Instax seems to be drawn from Polaroid cameras, the appeal is much broader and quirkier. Keep in mind that a set of 10 Instax sheets costs P499, so you have to make each shot count. After all, that's the point of the whole ordeal, isn't it?
Vinyl records
Audiophiles and staunch defenders of the analog records will tell you that vinyl is the best music format ever, and that it trumps tracks in FLAC format any day. However, getting into the whole warm, organic sound movement is no walk in the park.
For starters, you need record players like the Satchmi Motorino Mk. III (P8,499) and some actual records. While you can score cheap 45s at thrift stores in Cubao Expo and Kamias, new records can fetch somewhere between P1,000 and P3,199.
Criterion Collection DVDs
If vinyl is the holy grail of audio formats, then the folks at the video department may hail the Criterion Collection as the king of films. With the intent to license cinematic landmarks—both modern and classic—for aficionados to see, the company finds the best of the best films for avid film-goers to easily access.
Criterion Collection DVDs aren't cheap and can cost somewhere between P1,886 and P3,044. No regrets because the titles sold under the Criterion banner are definitely worth watching, though.
Video games
To become a bona fide gamer, you need to first own the system. You can build a PC with an initial budget of around P50,000 and upgrade it later on, or you can get consoles like the PlayStation 4 (P20,000), Xbox One (P23,000), or the upcoming Nintendo Switch (retail price TBA).
From there, you can get AAA titles (P2,500 to P3,500) or get some indie games that cost significantly less than the big titles.
Star Wars
Everyone who has seen Star Wars wants their own lightsaber. Unfortunately, the most realistic "battle-ready" lightsaber is not directly available in the Philippines. Ultrasabers, a manufacturer of custom-built lightsabers, is the place where you can get lightsabers for use in heavy combat. Unfortunately, even the most basic models can cost around P11,000.