Fresh Gadget Upgrades To Turbocharge Your Lifestyle Experience
4 min read
From music to the cinema to gaming to driving, whatever piece of pop culture you're into, there will always be one or two gadgets out there that can elevate your particular lifestyle obsession.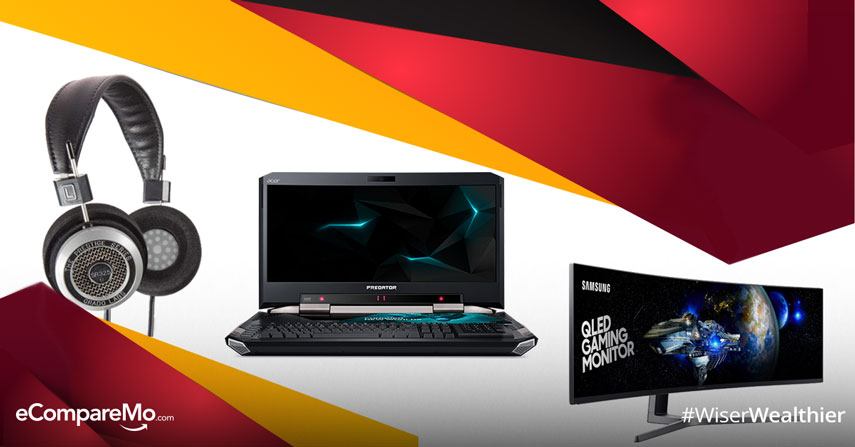 Regardless of whether you are a huge FPS fanboy, a Trekkie, a music lover, or whatever you call yourself, we're here to help you take your fandom a notch higher. In this post, we have compiled a few gadgets to elevate your lifestyle experience and make your fandom greater than others.
Playseat Evolution Black
For a richer, more immersive racing simulator experience
Price: P16,795
If you're a fan of Need for Speed or other similar games, it's time to graduate from just silly over-the-top racing sequences and customization. For people who want a more immersive virtual driving experience, racing simulators are the way to go.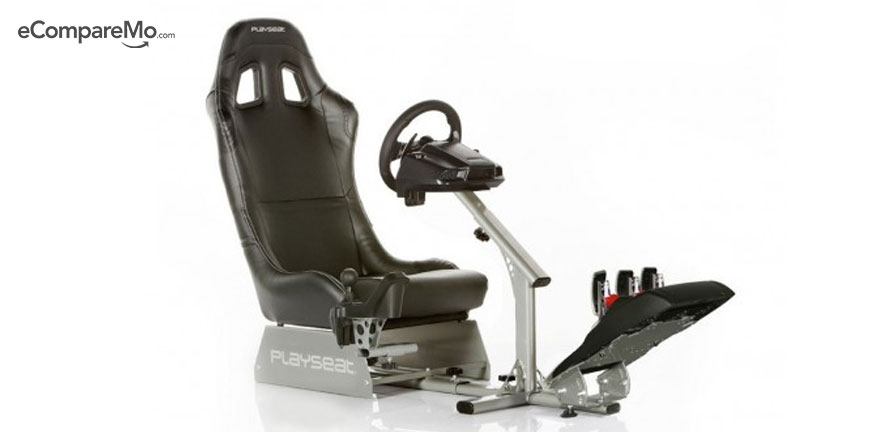 Shell out some cash for a racing chair. Playseat offers a wide range of racing chairs specially designed for racing and flight simulators. Playseat chairs make you feel like you're inside a car. Couple that with a steering wheel controller set and you'll never play a racing game the same way again.
Grado SR325e
For the music that comes alive
Price: P14,660
Audiophiles invest in hardware like digital audio players capable of playing FLAC files, high-fidelity speakers, amplifiers, vinyl players, and all that jazz. Regardless of the player, the first way to experience good music is to invest in good output, so start with a great pair of cans.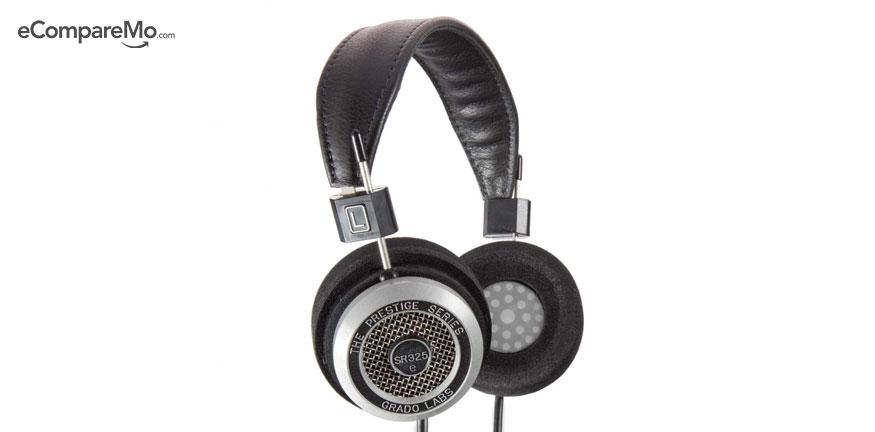 Grado Labs, a small but dedicated company in New York, has been known to produce a wide array of great high-fidelity earphones. SR325e is made of sturdy aluminum alloy, which reduces transient distortion and providing richer and better transition from low to high frequencies.
Acer Predator 21 X
For the ultimate mobile gaming machine
Price: P549,999
When we say mobile, we don't mean normie games like Clash of Clans or Mobile Legends. Back in the day, going mobile meant bringing your CPU case with you to a LAN party—or settling for playing on a laptop with mediocre specs. Well, the future is here and it's easier than ever to cram mind-blowing hardware in a mobile setup.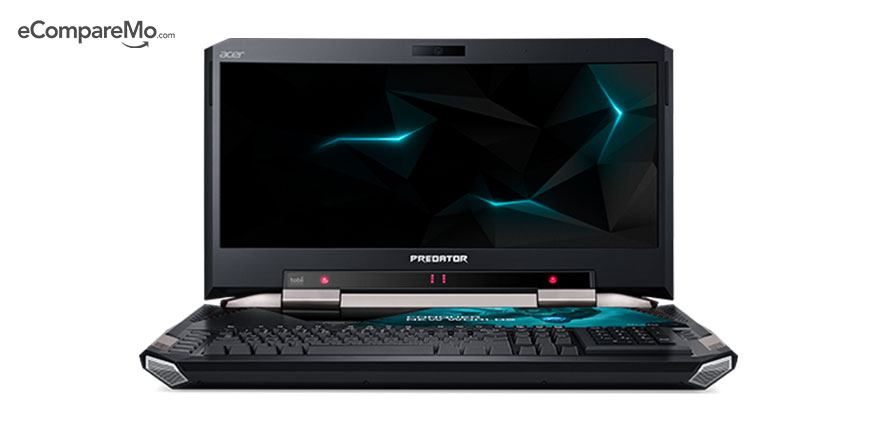 The Acer Predator 21 X is a beast of a mobile setup that provides a mind-blowing gaming experience. It's a 21-inch laptop packed with specs: Intel Core i7 2.90 GHz, 64GB DDR4 memory, 512GB SSD and 2TB HDD, NVIDIA GeForce GTX 1080 SLI with 16GB GDDR5x VRAM, and so much more. Aside from its monstrous engine, it also boasts of a robust yet highly defined exterior and it weighs more than 8 kg. With its price and specs, you don't ask "but can it run Crysis?" because it can do anything. Just be sure your credit limit is large enough to accommodate its half a million-peso price tag.
Junsun Dual Lens Rearview Mirror Car Camera
For driving hyperawareness and security
Price: P6,479
With House Bill No. 6965 being pushed in the Congress and Senate Bill No. 1457 in the Senate, dashcams may become mandatory in all vehicles soon. While most car cameras are tiny, rather unglamorous gadgets that you place just below your rearview mirror, there are other, cooler gadgets that will let you record what's happening while driving.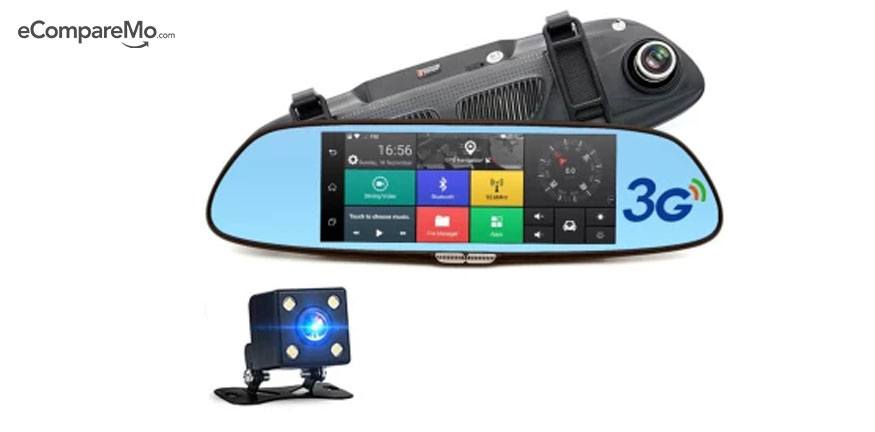 The Junsun rearview mirror is superior to traditional rearviews because it doesn't just let you see what's behind you, it will record what's happening. It has two cameras that shoot HD Video in 1080P mode which is then saved on its memory card. No need to worry about running out of space as this device has 16GB internal storage, you're sure to capture every important aspect of your drives.
Another great function of the Junsun rearview is its ability to allow you to install and use navigational apps as you drive. Powered by an Android 5.0 Lollipop, you can either use wireless internet or 3G or Junsun's native GPS app to ensure you know where to go and where you're going at all times.
Samsung CHG90
A seamless and wide computer display
Price: around P75,000
For those who are not satisfied with a single monitor, adding a few extra displays might do the trick. Unfortunately, screen edges occupy some precious display real estate and reduce the fidelity of the display. Is there a way to display everything without looking at two monitors?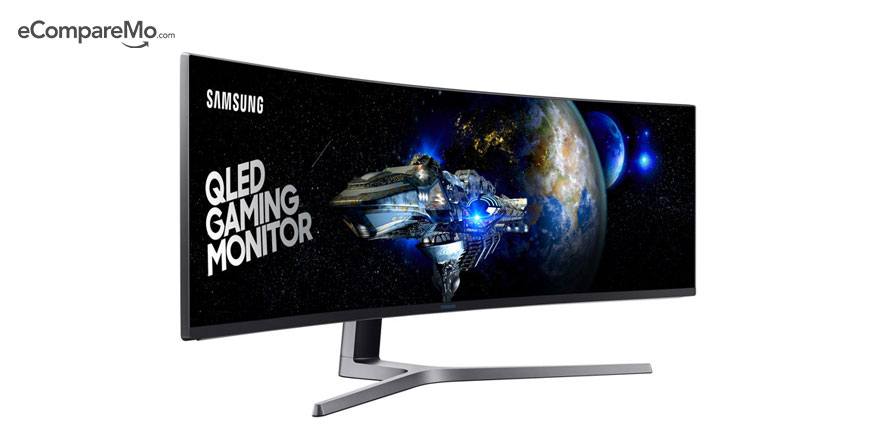 Last June, Samsung unveiled its largest ultrawide monitor to date: the CHG90. Designed for an amazing gaming experience, the 49-inch ultrawide curved display keeps everything within your sight, peripheral vision included. The CHG90 has an aspect ratio of 32:9, which makes other monitors with 21:9 and 16:9 pale in comparison. Aside from displaying everything in its widest glory, you can also divide the display to show two activities for multitasking purposes. The CHG90 is yet to arrive in the Philippines, but local tech website YugaTech estimated that it would cost P75,000 here.