The Backpacker's Guide To Cheap (And Free) Accommodations
4 min read
Want to try backpacking? Take shelter in these places and stay within your budget.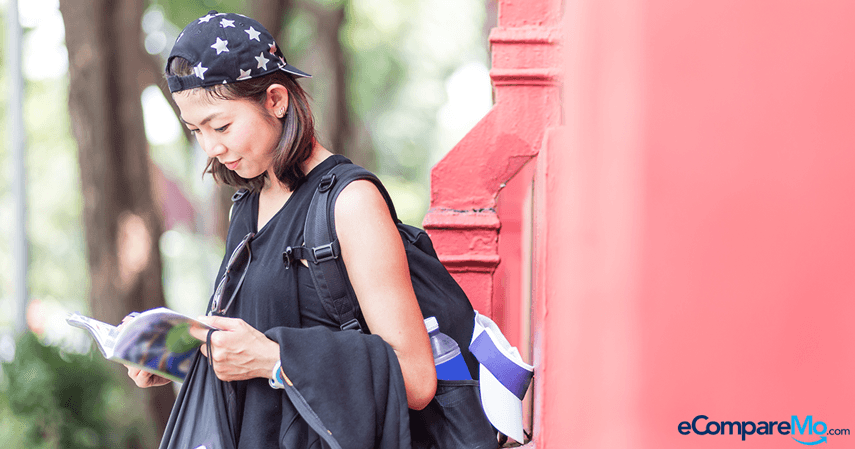 Backpacking is a low cost, alternative form of traveling solo with literally only a knapsack, hence the name. There are many hotels that offer huge discounts and tour packages if you know where to look, but total immersion comes from off-the-grid traveling: meeting the locals, finding a unique place to stay, and experiencing the culture firsthand. So if you want to take this route, here are the options to get cheap or free accommodations.
1. Free accommodation and home exchange
Couchsurfing (www.couchsurfing.com), or CS, is the biggest and most popular hospitality exchange website. CS's user-friendly interface allows people to "host" passing travelers—let them stay in their homes, though not necessarily on the couch.
You can change your CS profile availability whenever appropriate to the following: Accepting Guests, Maybe Accepting Guests, Not Accepting Guests, and Wants to Meetup.
Even if you're currently not accepting guests to stay at your place, you can choose to meet up with traveler/s and show them around your area. Profiles are updated with an individual's information and members can send a direct message to potential hosts on the travel date provided. Users can leave references and ratings to each other's profiles based on their experience.
Global Freeloaders (www.globalfreeloaders.com) also works like CS, but with a more basic interface and a more straightforward approach. The site promotes a system of give-and-take. Just as you'd like to find a place to stay for free in another country, you must also be willing to share your home to host other members. Otherwise, you won't be able to continue with the registration.
You can request for an accommodation by choosing which city to visit and the members to send the request to; or post a message introducing yourself and send it to multiple members at once. Available hosts will reply and arrange a meetup with you.
Stay4Free (www.stay4free.com) is a home exchange website with a more established like-minded community. Families agree to swap each other's homes and save a lot of money, while still enjoying the comforts of home. The experience aims to make families live comfortably in the area they're staying in. The length of stay depends on the families' agreement.
These kinds of websites share the same views and etiquette when it comes to taking care of their hosts' homes and properties. Another takeaway is the fact that car exchanges are usually included in the arrangement.
2. Short- or long-term rental
No matter your length of stay, these websites can provide you with much cheaper lodging compared to a hotel. Airbnb (www.airbnb.com) is the most popular rental site that provides apartments, guest rooms, and even houses all over the world to accept travelers whether solo, family, or group. Houses are turned into bed and breakfast, which means you also get to interact with locals—your host and/or their family, and enjoy the feeling of home away from home.
Here are other rent lodging websites you can check:
Vacation Rentals by Owner (www.vrbo.com)
Wimdu (www.wimdu.com)
Roomorama (www.roomorama.com)
Tripping (www.tripping.com)
3. Hostels
In popular cities like Amsterdam, Paris, New York, and Tokyo, hostels provide a cheaper and more exciting way for backpackers to stay in during their trip. The set-up is dorm-style with mixed or separate male/female rooms. This provides you with a great opportunity to meet fellow travelers. Hostel lobbies in huge cities revel in the cultural melting pot of tourists from all over the world.
Check out the reviews of popular hostels in the city you're about to visit. Set your reservation months ahead to avoid any hassle from your booking. You may be given a chance to request a more comfortable bed space through first-come, first-served arrangement of some hostels.
4. Monasteries and temples
Contrary to popular belief, staying in a monastery or temple is not only for religious people, or for ones that seek retreat. These places are backpacker favorites because they provide unique amenities in a peaceful and picture-perfect setting. Italy and Japan, for instance, have fascinating monasteries and temples you can stay in.
By taking the road less traveled, you get to experience the place you're visiting in your own special way. The only obvious downside to backpacking is that it requires your extra precaution. Check the reviews of people you're meeting and rooms you're staying in, and opt for refundable booking in case you need to cancel. –Kristel Serran