5 Expensive Sporting Activities Worth Trying
4 min read
Basketball? Billiards? Boxing? Easy. If you have money to burn, why not take a crack at these sports?
No doubt, there's no overthrowing basketball as the country's No. 1 sport, especially with Gilas Pilipinas recently showing solid proof that Filipinos do have what it takes to compete in the international arena. Boxing, football, billiards, and volleyball have equally amassed a huge following among our countrymen, and we owe it all to the spectacular performances of the athletes in their respective fields.
No doubt, too, that you've tried all of the above at one point in your life. The turnout may not have always been in your favor—there's no harm in trying, anyway. Now, should you want to take up a new sporting hobby you might excel in, below is a shortlist of not-so-common activities that will greatly benefit your lifestyle. Be warned though that they may not be for the faint of wallet.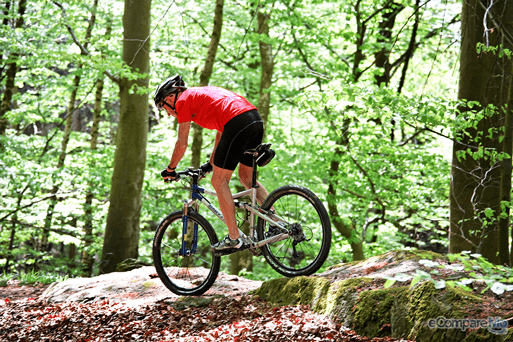 1. Mountain biking
Riding a bike is already exhilarating as it is. If you want to put your pedal to the metal, it's about time you got rough and dirty. Having a regular bike is not enough with mountain biking; you need a specialized bike with every part customized to endure harsh terrain conditions. So don't be surprised that a custom mountain bike costs a fortune.
Train your budget: Like most items, the more durable the mountain bike parts are, the more expensive they come. Serious mountain bikers need to consider the lightness of material since you don't want to be lugging unnecessary weight. Entry-level mountain bikes, which are durable enough to withstand a beating, start at Php45,000 to Php60,000—and the price goes steeper as you purchase better parts to replace your stock ones.

2. Golf
Golf has always been attached to prestige. Only a few people can afford to play golf and gear up with the best equipment out there. Unless you're going pro and you want to be at par with the likes of Tiger Woods and Jack Nicklaus, golf is a luxury leisurely sport.
Train your budget: For starters, you have to own the standard number of golf clubs in a set, which is 14. You need to own a variety of woods, irons, pitching wedge, and putters. If you're getting a standard pre-packaged set, you should prepare to shell out Php51,000 to get your own golf club set. You also need to buy your own bucket of balls and sign up for a golf course membership for the use of their facilities.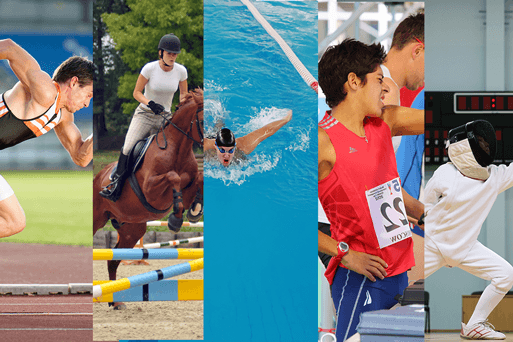 3. Modern pentathlon
Want to live your fantasies as a romantic hero willing to do anything just to impress a dame? Try modern pentathlon. Deriving its roots from 19th-century military tales of romantic conquests, modern pentathlon encompasses five sporting activities: horse riding, fencing, swimming, laser pistol shooting, and running. You need to have five sets of equipment for all these.
Train your budget: While you can cheaply get a decent pair of running shoes (Php5,000 to Php8,000 for a pair) and swimming gear (Php11,000 to Php15,000 for a full swimming gear set), the prices of other equipment are much more expensive. For instance, a laser pistol will set you back around Php50,000. A basic full fencing gear costs Php25,000. While you may not need to own a horse, you need to undergo a training program to become efficient in horseback riding.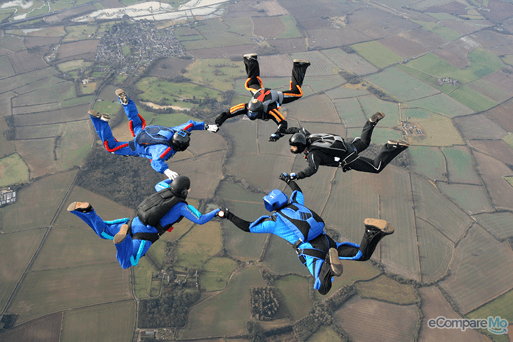 4. Skydiving
Many of us, the fainthearted and adrenalin junkies alike, have skydiving on their bucket lists. After all, what's not to love about skydiving? You're free-falling 10,000 feet from the sky and rapidly descending as the wind hits your face. While it sounds exciting, you have to keep in mind that the price of skydiving is pretty sky-high too.
Train your budget: If you think skydiving is all about jumping out of a plane and pulling the parachute ripcord, then you got it all wrong. Depending on the level of difficulty you want to avail, the prices are different for each category. The static line, which is the most basic skydiving package, costs Php6,000 to Php9,000, while the more advance accelerated freefall is around Php14,000 to Php17,000. These fees, good for one session, is inclusive ground training—if that makes you feel any better.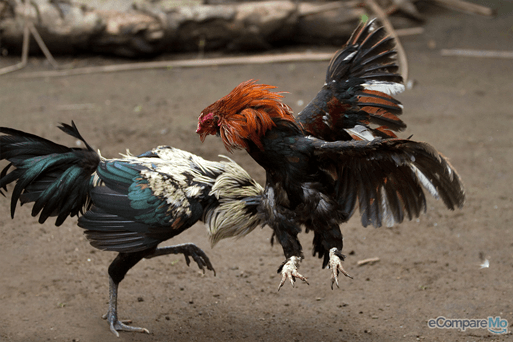 5. Cockfighting
Long before Antonio Pigafeta set foot on Palawan and first chronicled about a blood sport that involved wild cocks battling for supremacy, cockfighting in the pre-colonial Philippines was already big. In this digital, tweeting age, it doesn't show any sign of slowing down. Yes, anyone can bet on a gamecock, but not everyone has can raise the ultimate killing machine, budget-wise.
Train your budget: If you want to start off with the best rooster breed, you need to shell out at least Php55,000 to Php75,000 for a class A trio of game fowl and two hen. Aside from the breeding fowl, you also need to shell out cash for the roost, immunization, supplements, feeds, and miscellaneous expenses. With enough luck, well-spent money, and commitment in breeding your fighting cocks, your game fowl might lay the golden egg to win you million-peso bouts. –Dino Mari Testa