Study Ranks Car Dealers With The Best Customer Service In The Philippines
3 min read
Are you married to your car brand? Believe it or not, some people feel like kings and queens by the way their car dealerships treat them. Given such VIP treatment, there is a high chance for these people to become repeat customers.
There is strong link between after sales customers care and boost in car sales after all.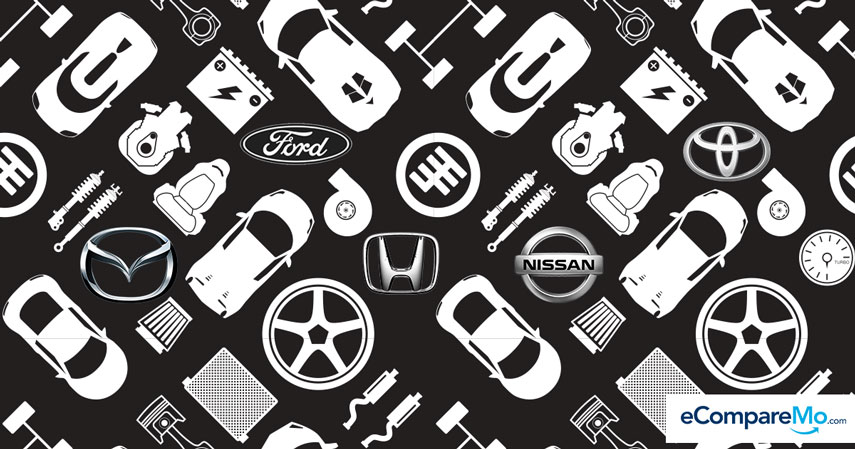 Last year, market research firm J.D. Power ranked Honda, Mazda, Toyota, Isuzu, and Chevrolet as the car manufacturers that satisfied their customers the most in terms of after-sales service.
Among the top five dealers with good service track record, four of them except for Mazda landed the top 10 highest-selling brands in the Philippines during the same year. When brands treat their customers as royalties, expect them to come back.
One year has passed and J.D. Power has released a new report. Have the tides changed that made some car brands fall out of grace? Let's find out which car brands have been hailed as the best in terms of customer service in the Philippines.
Hail the new kings
Now on its 16th year of analyzing customer satisfaction reports on the automotive industry, J.D. Power looked at the performance of car dealers' authorized service centers based on five categories. They are, in order of importance: service quality, service initiation, vehicle pick-up, service facility, and service advisors.
According to the new report, these are the top five manufacturers this year, with their satisfaction score based on the 1,000-point system:
• Mazda – 845 (up 1 point)
• Honda – 831 (down 15 points)
• Nissan – 827 (same)
• Ford – 825 (up 1 point)
• Toyota – 825 (down 19 points)
Read: 5 Cars With High Resale Value In the Philippines
Among the top five dealers this year, only Ford enjoyed an increase with a single point—climbing from 10th place last year to 4th this year—while the rest suffered from decrease in points. Honda and Toyota lost double digits with 15 and 19 points, respectively. Other manufacturers included in the study are the following:
• Isuzu – 824 (839 last year)
• Hyundai – 823 (826 last year)
• Chevrolet – 821 (838 last year)
• Kia – 814 (835 last year)
• Mitsubishi – 811 (832 last year)
• Suzuki – 807 (822 last year)
With these figures, not only most of the top five manufacturers experienced a dip in terms of customer satisfaction. Noticeable among the lower bracket of the study is the obvious double-digit decline of some manufacturers, namely Isuzu (15 points), Chevrolet (17 points), Kia (814 points), and Mitsubishi (21 points), which is the biggest loser this year.
With almost all mass-market manufacturers losing their steam, the average satisfaction in after-sales service among new vehicle owners was pulled down from last year's 837 to 822, with the 15-point dip reflecting the double-digit decrease among the majority of dealerships.
What causes dissatisfaction
Why is there widespread dissatisfaction among after-sales service in the Philippines? According to the 2016 J. D. Power report, these are the four factors that led to the discontent of service among customers:
• Increase in volume of vehicles to be serviced. The Chamber of Automotive Manufacturers in the Philippines Inc. (CAMPI) noted that car sales last year jumped by almost a quarter. Increase in serviceable vehicle volume resulted in increase of waiting time for handover, service duration, and pickup.
• More difficult booking to get serviced. According to J.D. Power's study, service initiation is second most important factor in examining dealership performance. In relation to the first point, getting a slot for a scheduled service is much harder.
• Changing customer profiles. The study noted the dramatic change in recent customers of car dealers. It stated that "nearly three-fourths (72%) of customers are first-time new-vehicle owners, up from 49% in 2015." As the customer profiles shift, so do their needs and concerns.
• Fewer queries about customer feedback were made. Whether to know their room for improvements or just check if their needs have been addressed, fewer car manufacturers have been checking the satisfaction level of their customers after the service. The rate has gone down from last year's 45 percent to 34 percent.
With the numbers looking gloomy this year, does it mean that sales will be affected for the next few months? No one can tell. But one thing's for sure: authorized service centers have to step up their game in order to keep their customers contented with their service, which in turn will translate to loyalists who will be their future repeat buyers.
Do you agree with the study? Share your thoughts in the comments.