This Handy Buyers' Guide Will Help You Decide Which Car To Get
6 min read
We've included expert reviews, payment terms, and car insurance estimates to help you adjust your budget and preference. 
The overall car sales in 2015 hit a total of 288,609, according to the Chamber of Automotive Manufacturers of the Philippines (CAMPI). It's a remarkable upturn that exceeded their target of 272,000 units.
This year, CAMPI is confident that the industry will reach their target sales of 310,000 units sold. And there's good reason to believe so, especially with an exciting new lineup of models from different manufacturers.
Ever since these units were rolled out, the internet has been abuzz with first impressions and first-drive reviews from both car enthusiasts and motoring experts alike. Here we've compiled them, together with down payment and monthly terms, for your convenience.
Toyota Fortuner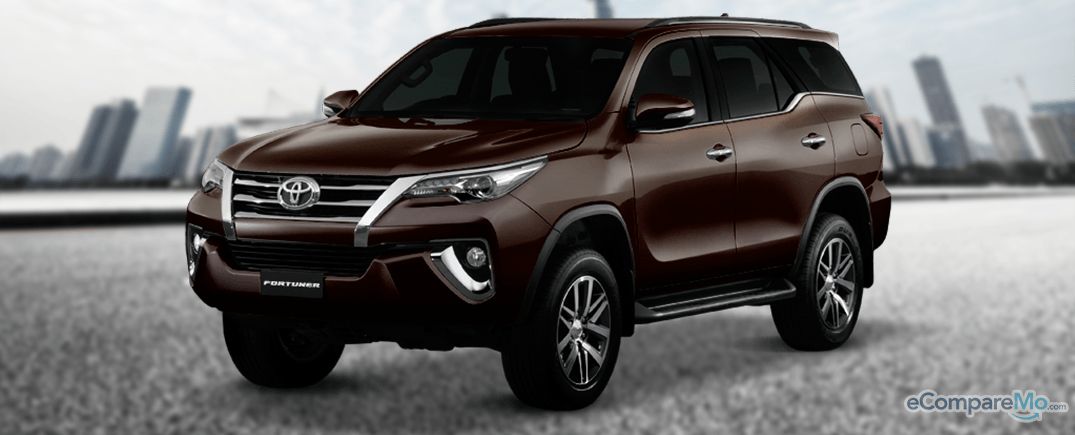 After a decade of leading the SUV category in the country, the Japanese car maker is ready to keep its hold on the market with the all-new Toyota Fortuner. With new features both in style and performance, let's see what the critics say about the wildly popular new SUV.
Top Gear: "A smoother ride, a refined interior, and a gorgeous design make this a more-than-worthy successor to its best-selling predecessor."
James Deakin: "Is it better than the Everest, Trailblazer or Montero? So far, I'd say the Everest offers a better overall package with the 3.2-liter Titanium, but things are going to get real personal as you go down in trim and specs. Then you have to consider how long you plan to own the car for, and Toyota dominates the long-term ownership division."
Inquirer Motioncars: "If the previous Fortuner looked conservatively handsome, managing to look current even after several facelifts, the new Fortuner looks more confident and striking."
Price: From P1.36 million up
20% downpayment: P278,000
Lowest monthly installment via auto loan: P20,531
(Use our online car loan calculator to compare interest rates and terms)
Estimated annual premium: P24,669
Nissan Juke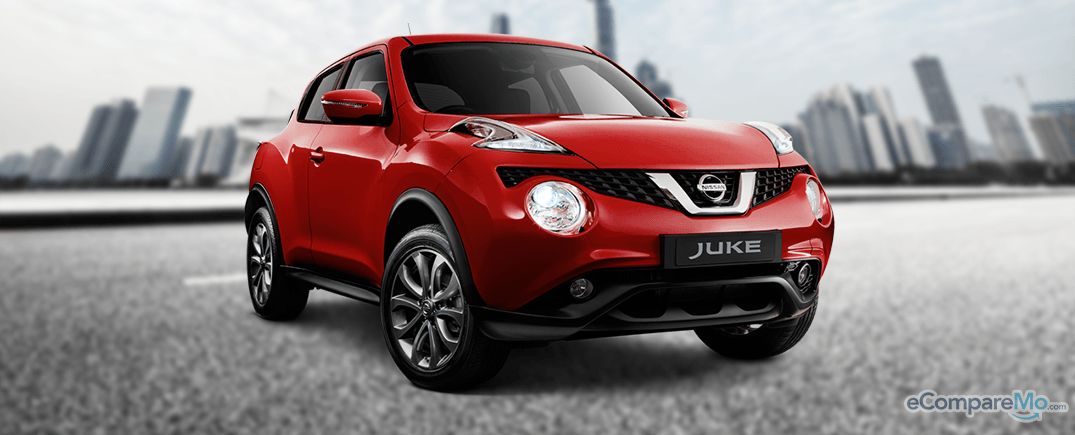 Nissan is back in the game with the Juke. The carmaker now aims to target the younger, funkier crowd with their five-seater vehicle. Can the Juke soon become king of crossovers in the Philippines?
AutoIndustriya: "At P980,000, the Juke is a great addition to the crossover line-up, undercutting much of the competition for price yet offering a competitive level of kit… The performance, potential fuel economy, and overall feel of Nissan's new prince of cool are indeed a breath of fresh air, easily standing out in a crowd of the conventional."
Inquirer Motioncars: "The Juke is designed to project an energetic agility, which Nissan needs in an uber-competitive crossover segment in the Philippines. Beyond the looks, it remains to be seen whether Juke and other compact crossovers are fit for the rigors of our country's roads and traffic situations."
Top Gear: "The Juke is powered by a 1.6L 114HP engine mated to a continuously variable transmission. It's not the most powerful 1.6 out there, but if you're a crossover for under a million it's the biggest engine you can get.
Price: P980,000
20% downpayment: P196,000
Lowest monthly installment via auto loan: P14,517
Estimated annual premium: P18,087
Mitsubishi Montero Sport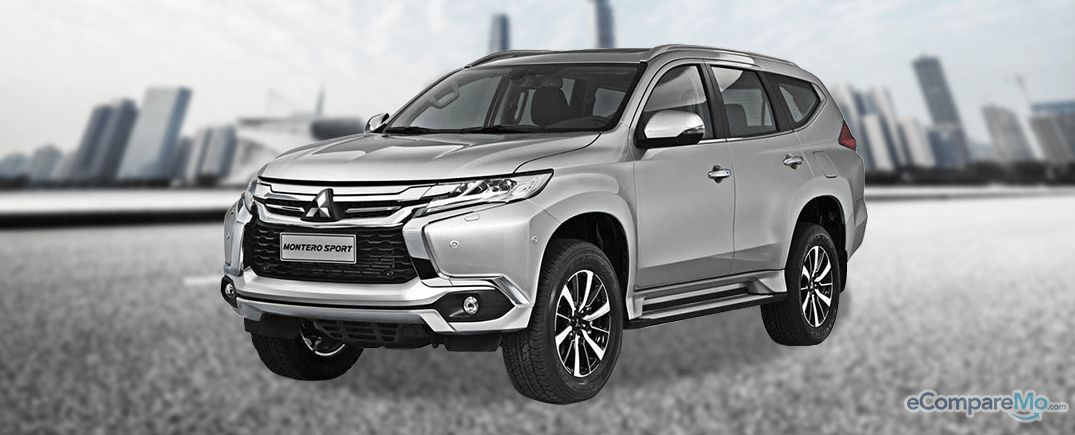 Forget everything they said in the past, the Montero Sport is back with a vengeance. It's bolder, fiercer, and faster. However, will the new version redeem it from oblivion?
Inquirer Motioncars: "Onroad and offroad, the all-new Montero Sport is a very capable SUV. More than this, the new-generation model is also fitted with new and better features that come with a new level of refinement that is built for today's highly competitive midsize SUV market."
AutoIndustriya: "Of course there are those who will still insist that SUA actually exists even though Mitsubishi has already exhausted every technical test or effort (and then some) available to replicate the claims. That's fine; we're all free to believe what we want to. But, if you do, you just might be missing out on the many great things they did to level up the new generation Mitsubishi Montero Sport."
Top Gear: "We push the button and let the system do all the work. It controls the descent of the car as smoothly as possible, and you can adjust the pace of the descent just by blipping the pedal for your desired speed."
Price: P1,998,000 for the GT 4WD
20% downpayment: P399,600
Lowest monthly installment via auto loan: P29,596
Estimated annual premium: P34,590
Suzuki Ciaz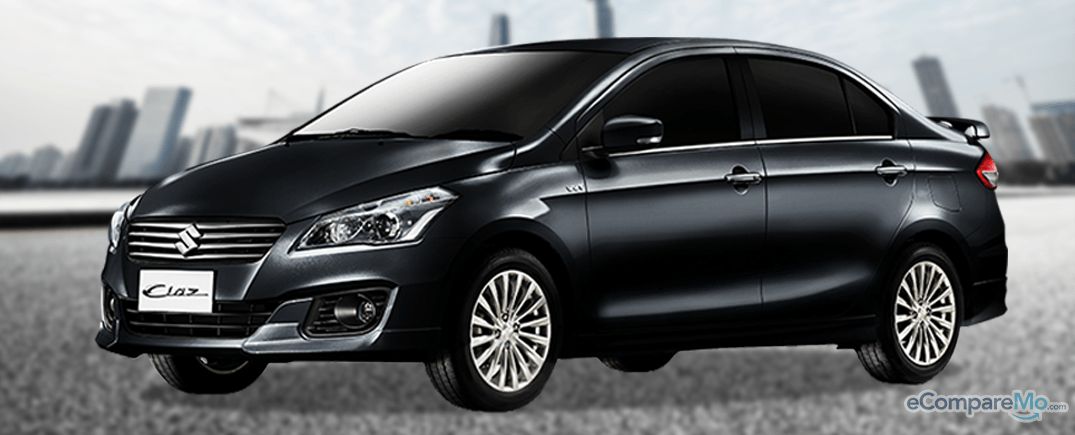 The sedan market in the country is a tight arena between famous makers, and a lot of makers have already foiled trying to enter this fiercely fought arena. However, Suzuki is making an attempt to break the cycle with the Ciaz. As fun as the name sounds, will it be able to compete with other sedans?
AutoIndustriya: "With an emphasis on delivering a leisure ride in a subcompact package, the Suzuki Ciaz is something that will give the staunch players in the segment something to look out for. With a Swift-derived chassis, proven powertrain, and longest wheelbase in the B-segment, the Ciaz will certainly be quite the contender."
CarBay: "Ciaz is Suzuki's one powerful attempt to build a strong customer base in the Philippines market. The car is stylish, efficient and is packed with all the major amenities. Its only drawback being its weak safety profile."
Top Gear: "Our first impression is that this car is competitively built and packaged. It should be interesting to see how the market will receive the Ciaz even as it competes against perennial bestsellers Toyota Vios, Honda City and Hyundai Accent, and current favorite Mazda 2."
Price: From P738,000 up
20% downpayment: P147,600
Lowest monthly installment via auto loan: P10,932
Estimated annual premium: P14,164
Toyota Innova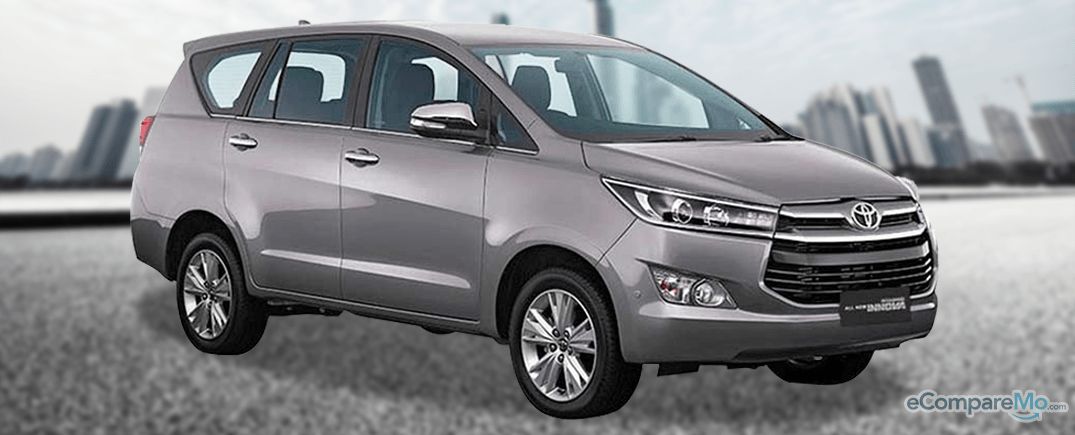 The Toyota Innova has gone a long way in over merely a decade. This year, the MPV is joining the Hilux and Fortuner as the Japanese car maker's biggest releases this year. Will the new Innova get the same reception as its predecessor?
Top Gear: "You would think it's two generations ahead of the outgoing Innova."
Inquirer Motioncars: "Toyota took the term 'all-new' quite literally, and even went a step further by redefining the Innova in every respect. It's a bona fide MPV beyond technical terms, and it has transcended its former image to become an exceptional one at that."
Carbay: "Coming to the insides, the recent updates make it look more sporty and comforting. However, there is no modification done to the layout and its entire design remains identical to its predecessor; thus, you can expect the same level of premium feel. As for its exteriors, this MPV gets a completely refurbished front facade with new radiator grille, headlights, and bumper."
Price: From P919,000 up
20% downpayment: P183,800
Lowest monthly installment via auto loan: P13,613
(Use our calculator to compare auto loan terms)
Estimated annual premium: P17,098
(Use our comparison engine to compare car insurance rates)
–Dino Mari Testa