Study Confirms Uninfected Children Vaccinated Against Dengue Face Greater Risk
3 min read
Kids who never had dengue but were given a dengue vaccine created by pharmaceutical company Sanofi are at higher risk from severe dengue.
A study published in the New England Journal of Medicine (NEJM) on Wednesday, June 13, analyzed the data and found that, if the vaccine was given to one million children over the age of 9, it could prevent around 2,500 severe dengue cases and 11,000 hospitalizations due to dengue.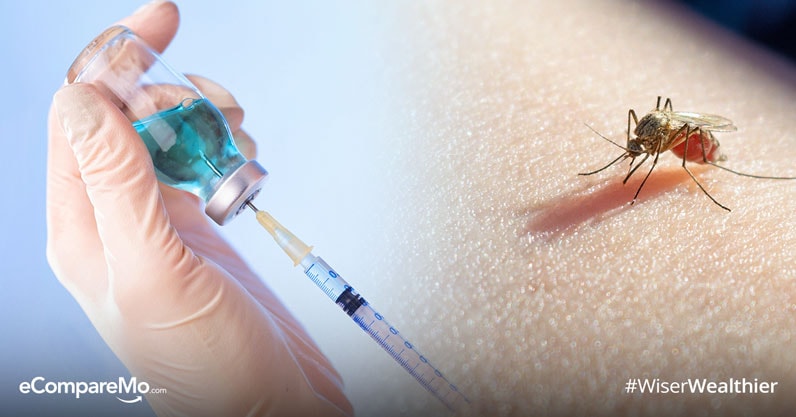 But the study also found that it could lead to 500 severe cases of dengue and around 1,000 hospitalizations if the children vaccinated had never been previously infected.
Increased risks
The study included data on 2,384 vaccinated and 1,194 unvaccinated children. The authors' findings support the hypothesis that, in the absence of previous exposure to dengue, Sanofi's vaccine "partially mimics primary infection and increases the risk of severe dengue."
There are four strains of the dengue virus and the first infection is typically mild. It is a second exposure to a different strain that often results in a severe case.
The study supports the recommendation of the World Health Organization (WHO) that Sanofi's dengue vaccine shouldn't be used without first testing if the person to be vaccinated has had prior exposure to dengue.
"With the new data, we now know what is the best way to utilize the dengue vaccine," said the global medical head of Sanofi's vaccines unit, Dr. Su-Peing Ng, about the study.
Currently, tests are available to detect acute dengue infections. According to Dr. Ng, Sanofi is negotiating with several countries on how to use these tests to identify who could benefit from the vaccine. Sanofi is also working on a test to detect prior dengue exposure.
The NEJM study found that, among children who received the vaccine but had not been previously infected, there was a higher risk of hospitalization in those aged 2 to 8. A trend in increased hospitalization was observed in children aged 9 to 16.
For children aged 9 and up who had previously been exposed to dengue, the rates of hospitalization and severe disease were reduced by 89 percent.
Sanofi's previous clinical trials showed that children aged 2 to 5 who were vaccinated showed an increased risk of dengue hospitalization after three years. It is yet unclear if this was due to an issue with the vaccine or because of the children's immature immune system.
Signs of severe dengue
In November last year, Sanofi released a statement stating that clinical studies had found that their dengue vaccine Dengvaxia provided a protective benefit to those who were previously infected. But those who were vaccinated without being previously infected ran the risk of getting severe dengue.
As a result of the Sanofi statement, the Department of Health (DOH) suspended their dengue immunization program. A team of experts from the Philippine General Hospital investigated the deaths of some children who had been part of the program and found that 14 of them displayed signs of severe dengue.
A more recent figure, given by Health undersecretary Enrique Domingo, put the number of vaccinated children who died after being vaccinated and were confirmed to have dengue at 11 out of 87 as of May 15.
Also in May, Domingo presented a budget proposal to the House committee on appropriations for a P1.16-billion medical support fund for Dengvaxia vaccination recipients. The House approved the budget, which will be sourced from the amount returned by Sanofi to the government for the unused doses of the vaccine.
Meanwhile, the Department of Justice (DOJ) has begun a preliminary investigation into the dengue vaccination program.
A complaint, filed by the Volunteers Against Crime and Corruption, against Former President Benigno Aquino III, former budget secretary Butch Abad, and former Health secretary Janette Garin, cites the three for criminal negligence, reckless imprudence technical malversation, causing undue injuries, and violations of the Procurement Law with regard to the "rushed" Dengvaxia procurement and distribution.
Source: http://www.gmanetwork.com