The Social Security System (SSS) is moving towards digital processes to improve its services.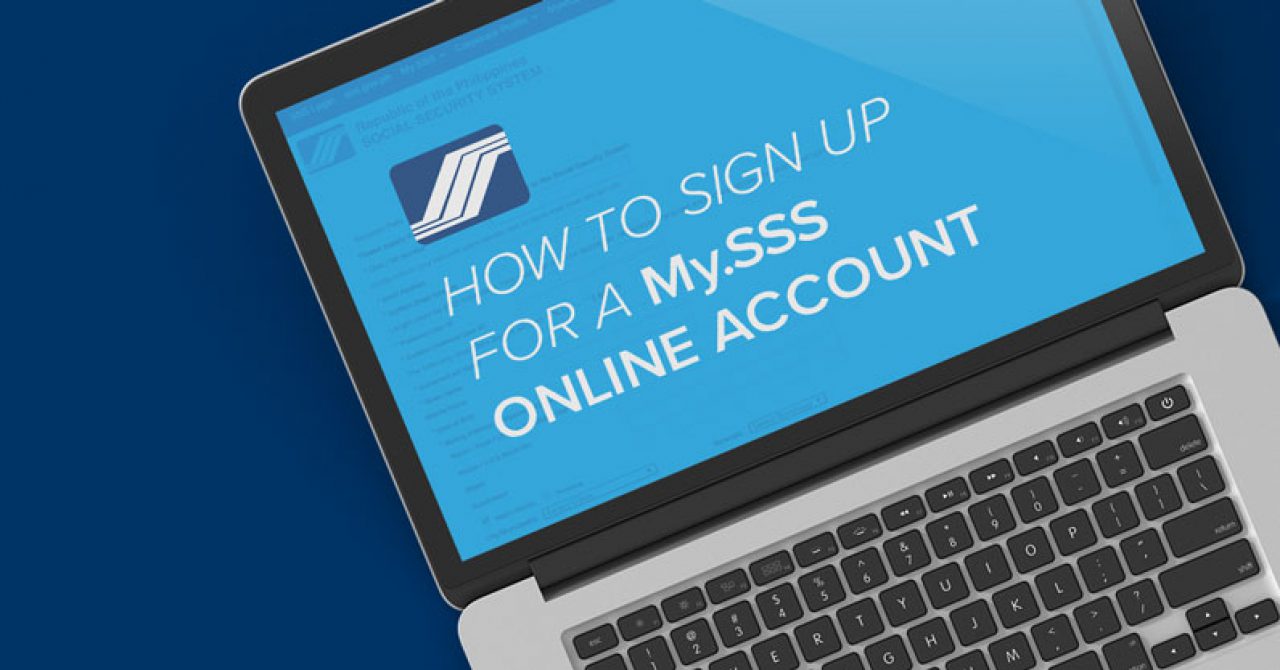 There are two SSS online platforms:
1. SSS Members Portal – the new SSS website that is accessible to members only. It is an upgrade of the previous version with a better design and can be opened on any browser at a higher speed.
2. My SSS – the old version, but still working. Both members and employers can use this online portal but only on a specific browser, Internet Explorer 11.
Don't worry if you haven't tried using the portal. We will guide you on how to create an online account and navigate through the website for different transactions.
What is the SSS Member Portal?
SSS Online or SSS Member Portal is a platform for members to access their account details and perform transactions with the SSS through the internet or mobile devices.
Users can access and print their account records like contributions, benefit claims, or loan repayments. My SSS also enables users to file for application of SSS loans or benefits.
The portal saves the users from going to the physical offices and being hassled by long queues and travel time.
Who can register on the SSS Member Portal?
Members who can register on My SSS include private employees, self-employed/voluntary individuals, OFWs, Kasambahays, and unemployed spouses with a minimum of one-month contribution.
How to register online on the SSS portal (for members)
Here are the steps on how to create SSS account online:
Go to portal.sss.gov.ph and click on "Not registered?" to be redirected on member registration online form.
Provide personal details such as 10-digit SSS number/12-digit Control Reference Number from UMID, email, and User ID.
Click also on the type of information registered at SSS office (options are mobile number, savings account, UMID, Employer ID, Special Bank Receipt, or Payment Reference Number.
Add your completer name, birth date, and local mailing address.
Review and submit your information by clicking on "Register".
Wait for SSS validation and to be notified with "Complete Account Registration."
Check your inbox or spam folder after 30 minutes as you will receive an email from notifications@sss.gov.ph with the subject "SSS Web Registration" containing a link to activate your account.
Remember that the activation link expires after five business days. Expired links mean repeating the process from the top.
Click the link and you'll be redirected to a signup page where you must create a password for your account.
After creating a password, try to open your account with your User ID and password to explore the online services.
How to register online on the SSS portal (for employers)
Here are the steps for employers to register on My SSS for online services:
For private employers, go to this link.
For household/kasambahay employers, go to this link.
Fill out the empty fields with the necessary information, such as SSS Employer ID, Employer Branch Code, Coverage Date.
Add an email address of your company and user ID.
After submitting your details, check your inbox/spam folder for any message from SSS.
Click on the activation link redirecting you to a page of signatory details you need to fill out.
Accept the terms and conditions by checking the box and submit.
Wait for the SSS validation of your signatory.
SSS will message you your company user ID and system-generated password once you are approved.
With the provided logins, access your account.
Can I apply for an SSS number online?
If you have no SSS number yet, it's now possible to apply online. Below are the following steps.
Go to Application for Social Security Number page, or copy this link on the URL bar:
Fill out the online forms with accurate information.
You will receive a link on your registered email from SSS. The link is only good for five days.
Click the link that will redirect you to pages of personal information and beneficiary details.
An SSS number will be generated and you have the option to print the SSS number slip along with your ePersonal Record. It will also be confirmed in your email.
Visit any SSS office and prepare the requirements and the printed SSS number slip.
How can I register my SSS mobile number?
You can register your mobile number in any SSS office or branch at the same time you're applying for SSS for the first time. It's not necessarily the number you're presently using, but you can update your mobile number via Member Data Change Request form.
Is there an SSS mobile app?
The SSS Mobile App is now available for download. Through your Android and IOS devices, you can access your SSS account online with the same logins you registered with.
Better accomplish the SSS online registration now because there's a new policy that says, "no web registration, no salary loan."
About the author
---