A Complete Guide On How To Register As A Voter In The Philippines
4 min read
One of the basic rights we have as citizens of a democratic country is voting. To exercise that, you must first comply with the requirements by the Commission on Elections (COMELEC).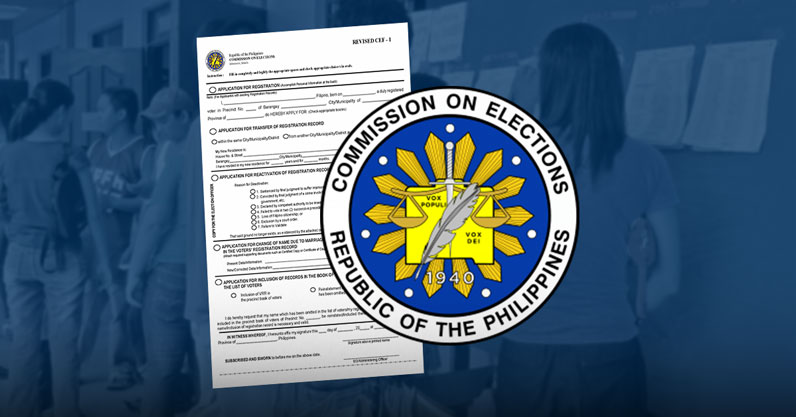 If you haven't registered as a voter yet, we have some good news. The Commission on Elections (COMELEC) just recently announced that they are having a new round of voter's registration starting January 20, 2020 until September 30, 2021.
The registration period will cover the following:
Application for registration
Change or correction of entries in the registration record
Reactivation of registration record
Reinstatement of name in the list of voters
Transfer of registration records
The COMELEC is also reminding the public to take note of these datse when registration services will not be available:
April 9 and 10, 2020 (Maundy Thursday and Good Friday)
December 25, 2020 (Christmas Day)
April 1 and 2, 2021 (Maundy Thursday and Good Friday)
If you wish to make your votes count in the upcoming elections, here is a step-by-step guide on how to register as a voter.
(Read: Jobs And Industries That Pay Well During Election Period)
General requirements
Qualifications:
Must be a Filipino Citizen, at least 18 years old.
Must be a bonafide resident of the Philippines for at least one year, and a resident of the place where one intends to vote, for at least six months.
Must not be excluded by law.
Disqualifications:
Must not be sentenced with imprisonment for not less than a year, which is not removed by plenary pardon or amnesty.
Must not be any person found guilty of insurrection, rebellion, violation of the firearms laws, or any crime against the national security.
Must not be insane, incompetent, or declared incompetent by the authority.
Requirements:
Must be personally present in any local COMELEC office.
Must present at least two valid IDs with address, name, and photograph of registrant.
List of accepted IDs
National Bureau of Investigation (NBI) clearance
Philippine National Police (PNP) clearance
Driver's license
Integrated Bar of the Philippines (IBP) ID
Passport
Postal ID
Present company ID (must have the signature of the employer or authorized representative)
Professional Regulatory Commission (PRC) license
Senior citizen or person with disability (PWD) ID
Student ID or library card with signature of school authorities
SSS/GSIS ID
Certificate of confirmation issued by the National Commission on Indigenous Peoples (NCIP) for members of ICCs and IPs
Where to register:
Visit your local COMELEC office in your city or municipality of residence.
Voter registration step-by-step guide
Verify your registration status or the precinct where you belong at your local COMELEC office.
Prepare original and photocopy of two valid IDs. For a person without any valid ID listed above, a relative from the same precinct can vouch for him under oath.
Proceed to the Office of the Election Officer of your city, district or municipality.
Fill out three copies of the voter registration application form. You can get the forms provided at the local COMELEC office or you can download and print the application form from the official COMELEC website. A supplementary data form must be filled out by senior citizens, PWD, and members of indigenous communities which they can ask assistance from any qualified attendant.
Have a COMELEC personnel capture your digital signature, fingerprints, and photograph.
Keep your acknowledgement receipt, which will be given to you by the election officer.
Other voter-related services available
Change of name due to marriage or court order
Correction of entries in the voter registration record
Inclusion of registration record in the book of voters
Reactivation of voter registration record
Reinstatement of name in the list of voters
(Read: DFA Passport Renewal Requirements And Other Things You Need To Know)
Sangguniang Kabataan Election Requirements
At least 15 years old but not more than 30 years old
Must be residing in the barangay for at least six months on or before May 11, 2020
Overseas Filipino registration guide for absentee voting
Go to a foreign service post designated by the Department of Foreign Affairs and fill out the overseas voter's form.
Bring supporting documents listed below:
Valid Philippine passport or certification from the DFA.
Photocopy of the seaman's book for seafarers.
In cases of dual citizenship or for those who have regained or retained their Filipino citizenship via Republic Act No. 9225, you must bring the original or certified true copy of the arder of approval, or the identification certificate issued by the Bureau of Immigration or by the foreign posts.
     3. Have a COMELEC personnel capture your digital signature,  fingerprints and photograph.
When you register as a voter, you not only get a chance to exercise your democratic right, you also get a voter's ID. This is one of the most powerful forms of identification in the Philippines. The first step in creating a wiser and wealthier Philippines starts with becoming a voter!
Sources: Commission on Elections, Esquire Philippines, Rappler