Share Your Best Travel Photo And Win A Prize
1 min read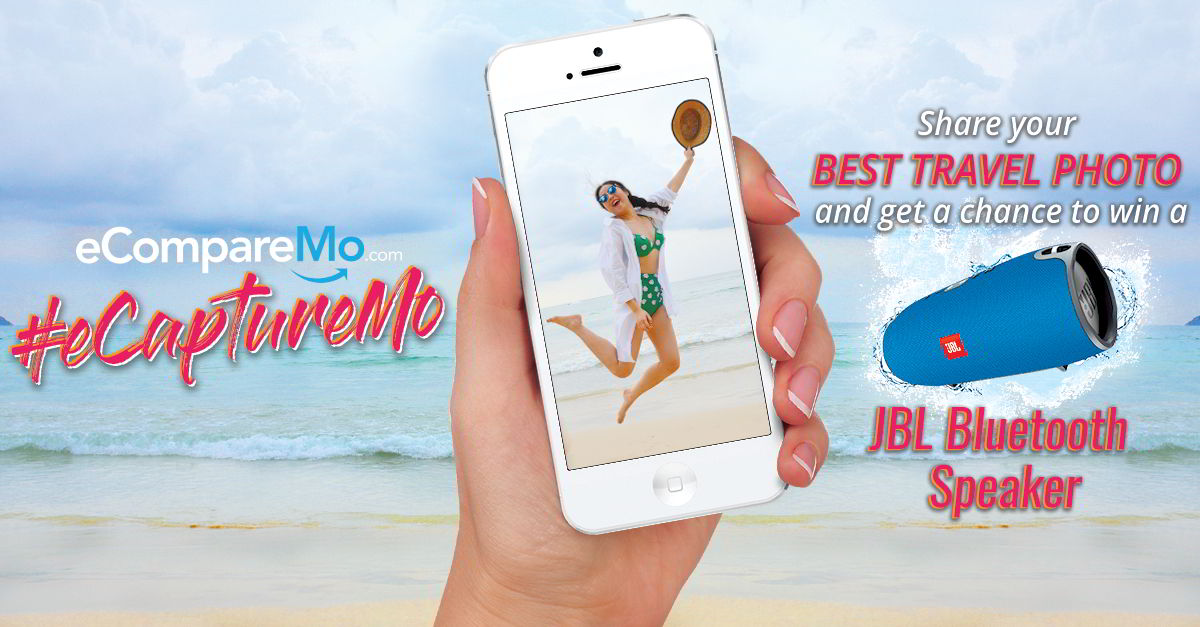 We know you can't wait to take your days off and escape to a place where you can clear your head. Whether you're going on a vacation here or abroad, there's a great way for your best travel selfies and portraits to score more than just likes and comments on your newsfeed.
Share your funny, breathtaking, or avant-garde snaps with us and get a chance to win a JBL Bluetooth speaker! Beach life with the fambam? Hiking with the squad? Soul-searching by your lonesome? All you need to do is #eCaptureMo!
How to join
1. Like and follow eCompareMo on Facebook, Instagram, and Twitter ( Instagram and Twitter: @ecomparemo)
2. Post your best travel photo–selfie, portrait, landscape, action shot, whatever; as long as you're in it–on your newsfeed. Include a witty caption: feel free to describe where you are and what you're doing.
3. Tag three (3) of your friends.
4. Tag eCompareMo using the hashtags #eCaptureMo, #CompareApplySave, and #TravelInsurance. (Make sure you set the post as Public.)
5. This promo runs until May 8, 2017. Deadline of submission is on: May 8, 11:59 p.m.
6. Five (5) finalists will be chosen by eCompareMo and will be announced on our social media accounts based on most number of combined likes and shares on May 9, 2017.
7. One winner will be chosen on May 12, 2017 by our partner judge, Ms. Arlene Donaire.