When Is It Safe To Share Your Sensitive Personal Information Online?
6 min read
Scams are becoming more prevalent these days, so who can you trust with your banking details?
The best way to prevent fraudsters from accessing your account is by never sharing your sensitive personal information with any party. However, there may be certain cases where you need to provide your account details for a certain transaction to push through.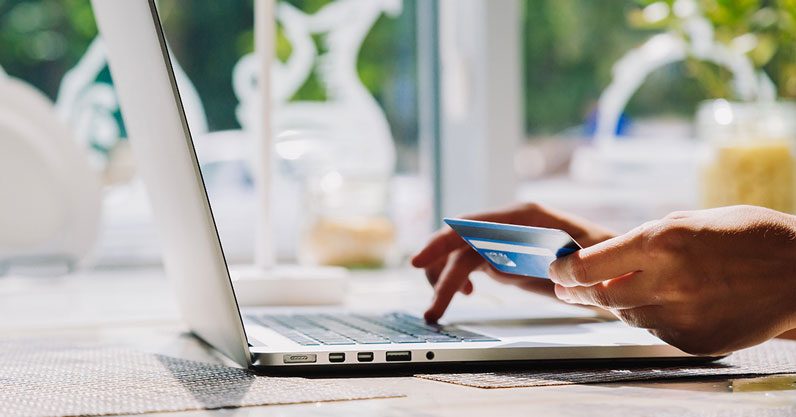 With technological innovations such as cashless shopping and other changes make it more necessary to provide banking details, who do you trust, then?
To help you understand data privacy and security issues, here's a guide that will help you determine when it's safe to divulge your sensitive personal data—and when it is absolutely dangerous to do so.
Old crimes, new society
Cashless transactions are more common nowadays than before. From food to groceries to bills payment, completing your payments can be accomplished in even less than a minute.
Amid the surge in popularity of online shopping—especially during the lockdown—mobile and online banking also saw a surge in the use of technology to complete banking transactions.
RCBC reported a whopping increase of 1,000 percent in its cardless withdrawals. Meanwhile, BPI saw a 90-percent rise in digital transactions through its network. Needless to say, online banking is here to stay.
Finally, there's the increase in popularity of digital wallets and all-digital banks. Products like RCBC DiskarTech, ING Bank, CIMB Bank, and Robinsons Bank's RBank Sign tapped into the digital space to make banking products more accessible to the public. Wallets like ShopeePay and GrabWallet weren't getting left behind either.
But despite the availability of these convenient financial products, financial literacy in the Philippines is still lagging behind neighbors. According to Bangko Sentral ng Pilipinas (BSP) Governor Benjamin Diokno, financial literacy is important now more than ever if Filipinos want to survive the economic effects of the pandemic.
"Financial distress is a reality for Filipino families living from paycheck to paycheck, those relying on low-income livelihoods, and those dependent on remittances from relatives abroad. Even families who were doing relatively well are increasingly becoming vulnerable as the pandemic continues," he said.
In the most recent financial inclusion survey by the BSP, only 23 percent of adults have a savings account, leaving the rest of the Filipinos beyond the reach of banking institutions. Meanwhile, less than 50 percent of Filipinos have any form of savings—and two-thirds of this percentage merely keep their savings at home.
By combining access to technology with low financial literacy, Filipinos are actually more susceptible to economic crimes and fraud than others. A 2018 report by PwC showed that 54 percent of Filipinos experienced fraud one way or another, which is higher than the 20-percent rate in 2016. Worse, the rate in the country is slightly higher than the global average of 49 percent.
Why you should be careful when sharing your sensitive personal information
Social media may have conditioned us to overshare even the tiniest details in our lives. However, the same rules don't apply with your account details. If you're not being too careful with your account, here are some reasons why you should always be mindful on where you share your banking details:
1. Disputing fraudulent activities with your bank can be a long and arduous process
Since it will be difficult for fraud victims to prove their innocence, cases like phishing and scamming can take a long time to process, let alone your money being credited back to your account.
2. Monetary damage isn't the only potential damage scammers can inflict on you
If they get access to your accounts, then can use your personal information to get credit cards, open new accounts, or even apply for other products like postpaid mobile accounts with smartphones and others.
3. Don't forget that they can also sell your data—along with the rest of their victims—to criminal syndicates.
These bigger fraudulent elements can use your data for other schemes like creating spammy accounts, bigger fraudulent activities, identity theft, and others. Since these are international crimes, it will be difficult for you to take action.
When is it okay to share your personal information?
Since there is no clear-cut rule as to when it is appropriate and secure to share your banking details with any party, here are just some cases you can use for reference. Keep in mind these are not hard and fast rules and you still have to exercise prudence when doing so:
Signing up for a mobile or digital payment service like GCash, PayMaya, PayPal, GrabWallet, etc.
Paying for online marketplace purchases
Connecting your bank accounts with official mobile apps
Enrolling your account with your employer's payroll
Confirming payment for a subscription service
Asking a friend or a family to deposit money to your account
What about banks? Should you give your information to a bank's customer service representative when you talk to them?
Normally, when you call your bank's support number, you they will ask you for some personal data such as name and account number.
The only reason they're asking you of this is because they need sensitive personal information they can run through their system to address their concern.
Since they only need your name, account number, and other personal details to verify your identity, they will never ask for security-related information such as personal identification number (PIN code), one-time PIN, and answers to your security questions.
When is it not okay to share your sensitive personal information?
Of course, there are times where sharing anything related to your account is a big no-no. While some of these should come down to common sense, it won't hurt to be reminded of these basic guidelines when sharing your sensitive data:
Never share them to your friends or even family; banking details are personal and only you should be knowledgeable of your security details.
Don't give anything at all to strangers, even the tiniest detail such as the name of your bank, servicing branch, and account types that you have.
Whatever the case is, don't trust third-party websites where you don't make any transactions at all.
When an email asks you to log in using your account, don't click on the link and enter your login credentials. Call your bank right away and ask if they were the ones who sent the email.
Data privacy security tips
Always ask questions about the purpose of collection of sensitive personal information. Under the Data Privacy Act of 2012, data subjects (in this case, you) have the right to ask questions as to how their data will be collected, processed, and stored.
For online platforms that require you to key in your banking information, keep in mind security habits such as checking if the URL starts with HTTPS (complete with the green lock icon), logging in only when you're connected to a safe and familiar network, and using virtual keyboard to input your details if you're uncomfortable with prying eyes.
Activate your OTP. This revolving security code may be inconvenient whenever you log in, but it prevents scammers from getting quick access to your account. You can avail of an OTP feature via your smartphone, email, or a third-party app like Authy or Google Authenticator.
Finally, when in doubt, don't. If a party is being too pushy into making you divulge anything about your account or you even just feel something's off, don't give them anything. Walk away and keep your data secure.