Save On Your Data Subscription With These Tips
3 min read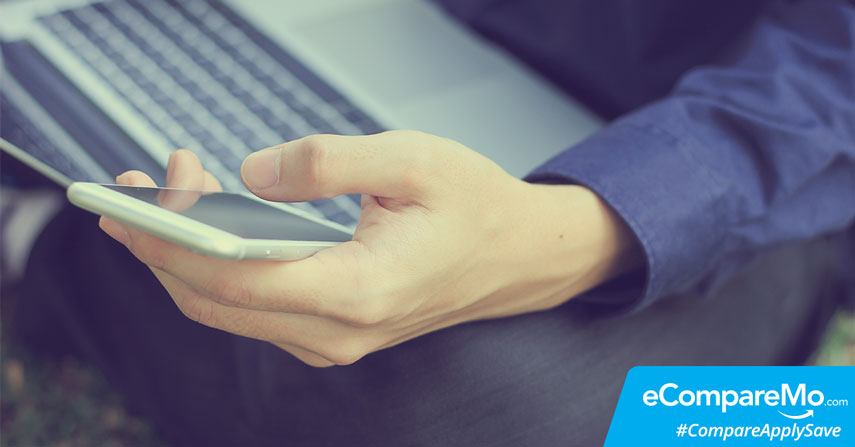 The Philippines may have a sluggish internet speed compared to our Asian neighbors, but that doesn't stop us from becoming one of the biggest mobile consumers in the world.
In 2015, the National Telehealth Center found out that mobile connections in the country have exceeded the population at 114.6 million subscribers—and all predictions lead to bigger numbers in the following years.
With data connectivity becoming increasingly more popular among Filipinos, it's time for people to become wiser with their data connections for maximum savings.
Read the fine print of "unlimited" promos
In 2014, local telcos have been in hot water over after former Justice Secretary Leila de Lima warned them about their "unlimited" promos. According to the complaint lodged by the former secretary, the unlimited surfing promos of telcos aren't really as how they're advertised; once you've reached a certain data consumption under their "fair use" policy, their system will throttle your account down to a barely usable speeds. If you still don't know the data caps imposed by the telcos, we've got them here:
• Globe – 1GB per day or 3GB per month (whichever comes first)
• Smart – 1.5GB per day
Once you're aware of your data limit, you can start finding ways to work around your carrier's mobile data restrictions.
Use data usage monitoring tools for your phone
Your smartphone is a pocket computer capable of doing things beyond what comes pre-installed in your phone. If you want to monitor your data usage and avoid going beyond your daily allocation, download a third-party app.
While your phone comes with built-in data management tools to keep your consumption within your allocation, you can also download free apps such as My Data Manager. They allow for better management through real-time notifications as well as other features like alarms and nice charts and graphs. Otherwise, here's how to do it on your smartphone:
• For Android devices: Go to Settings then Data usage and set the "warning" and "limit" bars according to your preference. Your phone will warn you when your data consumption has reached those levels. Alternately, you can download monitoring apps from the Play Store for in-depth control and other features.
• For iOS devices: You may check your cellular data usage under Settings>Cellular.
Most apps will also save you from using your regular load once you've used up all your promo data, thus preventing you from incurring unwanted charges.
Pick the best data plan that best suits your lifestyle
Gone are the days where people are confined to either exorbitantly priced unlimited promos or pricey regular rates. With more promos tailored to suit your browsing habits, you're bound to find the one that fits you the best.
After scouring the internet for the best data and internet promos as of 2016, we've collected the best of the best mobile browsing promos that don't require multiple registrations:
For Globe subscribers:
• For the most bang for your buck: GOTSCOMBDD70 to 8888 (P70 for 1GB mobile data and 1,000 texts to Globe/TM for 7 days)
• For one-day unlimited browsing (and added perks): GOCOMBOAKFA31 to 8888 (P31 for unlimited internet, 20 texts to all networks, and 10 minutes' worth consumable call to Globe/TM for one day)
• For light browsing of up to 30 days: GS99 to 8888 (P99 for 1GB mobile data for 30 days)
For Smart subscribers:
• For the cheapest of all promos out there: P10 to 3545 (P10 for 30MB of mobile data and unlimited calls and texts to Smart/TNT/Sun for one day)
• You can extend this promo for only P5 by texting EDAY (or EXTEND) to 3545
• For the most bang for your buck: GIGA50 to 9999 (P50 for 1GB consumable data + 300MB streaming data allocation for 3 days)
For TNT subscribers:
• For the cheapest of all promos out there: UTP10 to 4505 (P10 for 30MB mobile data, unlimited text to Smart/TNT/Sun, and 50 minutes' worth consumable call to Smart/TNT/Sun for one day)
Other tips
• Disable Cellular Data for apps you don't frequently use while on transit. Some apps, such as the Weather monitor and even the Settings, may use data while running in the background.
• Regularly monitor which apps consume the largest data, and see if you can do without them while on cellular connection too.
• Disable Background App refresh and autoplaying videos in your settings.
• Make it a habit to turn off Cellular Data connection every time you put your phone back in your bag or pocket, or if you won't be using it for more than 15 minutes.
Have more tips for data usage? Share them in the comments.