Top 20 Most Sought-After Companies In The World As Of 2016
3 min read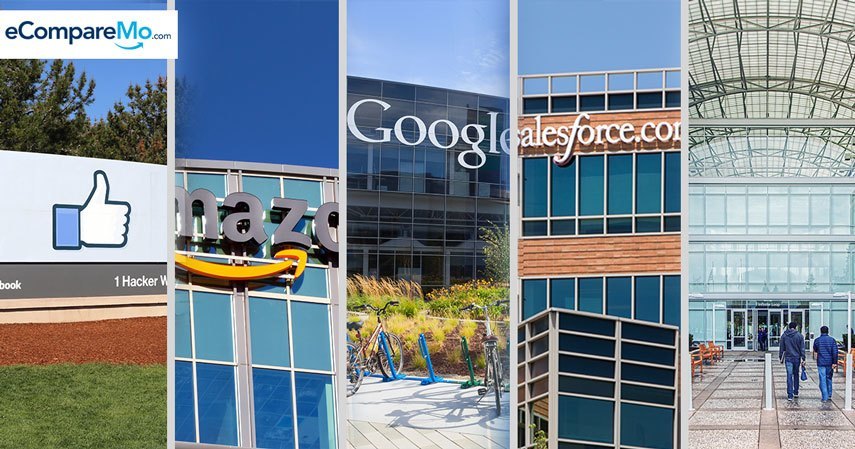 As technology gets more advanced, the job-hunting landscape in the Philippines and all across the world keeps changing. More companies, especially start-ups, are now providing bigger challenges and more attractive compensation packages, setting a higher bar in hiring and keeping talented and valuable employees for much longer. On the other hand, job applicants are also looking at companies with great company culture and a more flexible work schedule.
So what are the most sought-after companies in the world right now? If professional networking site LinkedIn is to be asked, they're not at all that hard to guess.
The professional networking site has recently released its Top Attractors list. Taking data from the actions of its 433-plus million members, they named the companies in the world that are the best at attracting and keeping talented employees. The list was based on the following categories:
• Job applications: Views and actual applications on job postings featured on LinkedIn.
• Engagement: The number of non-employees that "attempt to view and connect with a company's employees; views on a company's career page; reach and engagement of content; along with the growth in followers over the past year, among other metrics."
• New Hire Staying Power: How long a new employee stays in the company.
In particular, LinkedIN cites these reasons why the companies excel at keeping their talented hires happy and content:
• Cutting bureaucracy and creating simpler organizational structures.
• Creating schedules and workplaces that offer ultimate flexibility.
• Offering surprising perks that go way beyond usual benefits plans.
If you're an employer in the Philippines, you may learn valuable insights, including their work ethics, culture, work environment, and employee benefits package, from these top 10 companies:
1. Apple
The best people in the tech industry? Apple has a huge number of them. The demanding tasks that come with working at the leading tech company is outweighed by its company benefits, including a bigger salary package and comprehensive, top-of-the-line training and education.
2. Salesforce
This San Francisco-based company is one of the biggest cloud software providers. It attracts talented employers due to its above-market salary, with high regard to employee well-being. Their San Francisco headquarters have "mindfulness zones" at designated areas on every floor of its office. As its CEO Marc Benioff stated, "Employees can't guide customers to success if they aren't first taking care of themselves."
3. Facebook
Facebook is best known for its laid-back, employee-friendly offices that provide excellent employee benefits and healthcare. One such raved perk is the $4,000 called "Baby Cash," granted to employees who just had a baby.
4. Google
Google is one of the best companies to work for, mainly because of its unparalleled employee benefits. They have some of the smartest employees and the company gives back by prioritizing their well-being. One example is having on-site medical workers such as chiropractors and massage therapists, and a wide-array of free delicious and healthy food around the campus.
5. Amazon
Amazon is the biggest internet-based retailer in the USA. Its continuous growth requires competitive employees who can be at par with their company culture and excellence that provides products and services for just about anything, from online retail, cloud-computing, to Artificial Intelligence (AI).
6. Microsoft
Career development is Microsoft's forefront for its employees. Independence and innovation are encouraged, with competitive pay and bonuses. Some perks include flexible work hours, on-campus cafes providing quality meals, being the only "3 star green" corporate dining operation in the world.
7. Uber
Uber is one of the most successful startups in the world. Having innovated low-cost taxi and cars dispatch, they are now attracting employers that share the same vision and energy as them.
8. Unilever
Unilever set its standards in hiring competent individuals with a passion in delivering quality products to its consumers. Progress is its core value, and employee growth is fully supported through their Performance and Development Planning (PDP). Unilever also ranked 10th in Jobstreet Philippines' Top Companies Report last year.
9. Coca-Cola
Comprehensive employee benefits with higher-than-average salaries, innovations, and good working environment attract individuals to apply for Coca-Cola. Their highly admired benefits package ensures employees' holistic growth and improvement in their well-being.
10. Johnson & Johnson
Constant improvements in employee benefits have kept Johnson & Johnson's employees satisfied. Only recently, their employee package added fertility, adoption, and surrogacy benefits.
Also making the list are the following companies
11. Oracle
12. Nestle
13. Deloitte
14. PepsiCo
15. Adobe
16. Shell
17. L'oreal
18. Diageo
19. McKinsey & Co.
20. IBM
–Kristel Serran