Save On Car Insurance By Asking These Four Questions
4 min read
Owning a car is an ambition that many people share; it is also a considerable investment.
To ensure that your car and you can travel far together, you will also want to invest in your beloved asset. But how do you save on car insurance?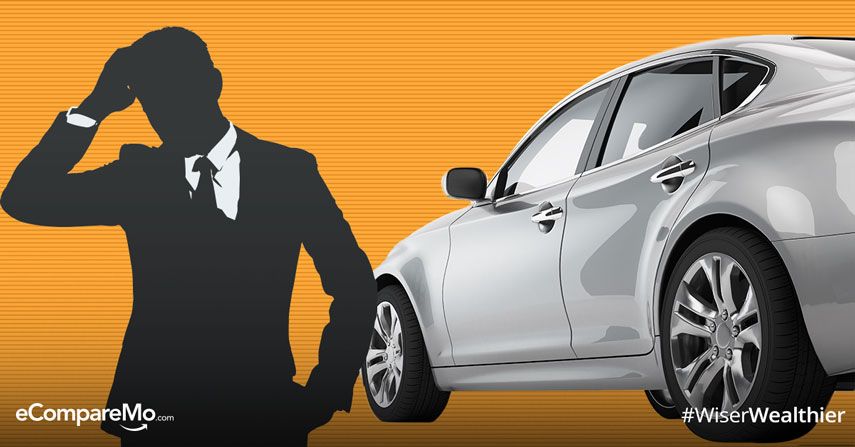 Keeping your car insured may sound like just another overhead, but it's a vital one. After all, you'll never know when you need might need it the most. Fortunately, you can save money on vehicle insurance by asking yourself the following four questions.
1. Do I really need to buy this make/model/trim?
If you're shopping for a new car this 2018, we're pretty sure you already have a few models in mind. While some people buy cars for the cool factor, others base their decision on their transportation needs. However, you may want to reconsider your choices if you want to save on car insurance.
Let's say that you're thinking of buying a sedan and one of the top choices is the Toyota Corolla Altis. Based on eCompareMo's calculation for all the available Altis trims, here are the lowest prices of comprehensive car insurance covers for all variants:
| | |
| --- | --- |
| Trim and Price |  Cost of Insurance |
| Altis 1.6 E MT (priced at P896,000) | P14,076.50 |
| Altis 1.6 G MT (priced at P936,000) | P14,611.93 |
| Altis 1.6 G AT (priced at P992,000) | P15,361.53 |
| Altis 1.6 V AT (priced at P1.076M) | P16,486.93 |
Based on a comparison of the different Altis trims, the biggest advantages of the more expensive variants are only on the features that do not involve performance and a few extra safety and security functions like the immobilizer exclusive on the V variant and the lack of security alarm in the base model. However, everything you need in a sedan can be found in the cheaper variants.
Since insurance companies compute your premium based on your car's value, the more expensive cars have higher premiums. In case you're choosing between, say, an Altis 1.6 G and a Mazda 3 SkyActiv R that's priced at P1.24M (comprehensive car insurance for the Mazda 3 is around P18,788.27) you're sure to get cheaper car insurance when you stick with the former.
(Read: How Different Car Insurance Companies Handle Claims)
2. Do I have to spruce up my car?
As your car's value goes up, so does the insurance coverage. Accessories and other third-party parts added to your vehicle will increase the value of the car.
You must tell your car insurance provider about the modifications if you want them to include those parts in the coverage. This means they adjust the premium and you'll be paying for whatever new amount they add to your policy. Failure to declare these will mean you won't get compensated for the amount you invested in accessories.
In an interview with Top Gear Philippines, Fortune General Insurance President and Philippine Insurers & Reinsurers Association Deputy Chairman Michael Rellosa said if "modifications were not communicated to the insurance company, the modifications would be excluded from the coverage and only the standard accessories would be covered."
Let's say you souped up your Altis 1.6 G AT with around P30,000 worth of aftermarket parts. Based on the premium above for the comprehensive car insurance on the Altis, accessorizing your car will jack up your insurance premium by up to P2,500 more—and they're highly likely for parts that won't even make your driving more comfortable. The next time you visit a car parts store, think twice about buying new mods for your car.
3. Am I getting more than just car insurance coverage?
Getting car insurance means more than just a financial parachute for your car in case of a terrible accident. However, there's more to your insurance policy than just the comprehensive coverage. If you're looking for a more bang for your back, read the fine print and look at the non-standard car insurance inclusions.
Some of the most common non-standard car insurance features are the following:
Free security glass etching
Hotel accommodation in case your car being is under repair
Pet injury coverage
Free labor on tune-up and oil change
Bail bond loan
Dial-a-driver in case the driver is incapable to take the wheel
Keep in mind that these are freebies thrown by different car insurance companies, but of course, they vary depending on how generous your preferred insurer is. If you want to know what unique car insurance inclusions are offered by which company, compare car insurance now.
4. Is my comprehensive coverage good enough?
A standard comprehensive car insurance is enough for accidents, whether you are at fault or not. But in a country where typhoons constantly pummel us, comprehensive insurance isn't enough to insulate you from the costs of a car wrecked by natural disasters. This is where acts of nature coverage come in. And if ever you're having doubts about getting one, you can weigh whether you're prone to flooding and other natural disasters.
Using the same Altis 1.6 G AT from above, the comprehensive car insurance without acts of nature coverage is P15,361.53 and adding acts of nature coverage will only increase your premium to a little above P21,000. However, the wet season in the Philippines can extend for more than six months. As the country that's dubbed as the most exposed to tropical cyclones every year (not to mention the monsoon rains that are becoming stronger each year), every driver is at risk in having their cars totaled because of flooding.