A Quick Guide To Available Non-Standard Car Insurance Inclusions
4 min read
The more things change, the more they become attractive. When it comes to the basic components of comprehensive car insurance, almost every insurance company offers the same level of protection. So, if everyone is just hawking the same product, then what's the point of switching?
Some people switch because they find a plan with cheaper premiums or that processes claims faster. Or, they could like the special inclusions.
If you look closer at the individual offerings, you could find that there is indeed a difference and there are non-standard inclusions that other insurance companies don't provide.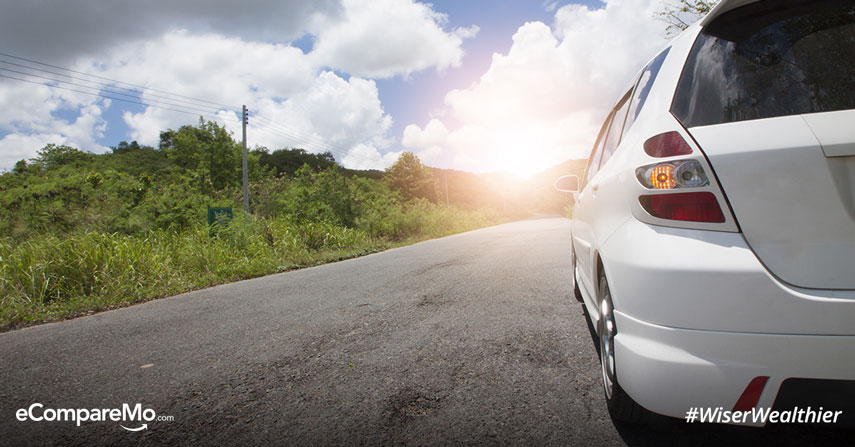 We at eComparemo always encourage people to look closely at all available insurance policies before deciding on the policy for them.
In this post, we are going to help you out a bit by highlighting some of the unique, non-standard car insurance inclusions offered by the different car insurance providers. And we're not just talking providing free umbrellas and foldable fans.
Free security glass etching
Who offers this: MAPFRE Insular
In other countries, police and insurance companies strongly encourage car owners to get their windows etched with their car's vehicle identification number. The number is engraved on the windshield, rear windows, and side glass windows with stencil and acidic etching paste. This is said to discourage car theft because the chassis number can then be easily identified through the etching. If thieves want to get around this security precaution, they would need replace the window glass panels, requiring them to spend money before they can sell the stolen car for a profit.
In the Philippines, MAPFRE Insular offers free glass etching but instead of your car's chassis number, it's the plate number that will be etched on the window panels.
This perk is available to vehicles aged five years and below. You need to get your free glass etching done within the first six months of the policy. If the free etching isn't claimed within the first six months, it will be made available again when the policy is renewed.
Hotel accommodations
Who offers this: FPG Insurance
What happens when your car acts up and drops dead in the middle of nowhere? While most insurance company may tow your car for free, there's no clause there that they'll haul you off too. So, what happens to you? Well, if you took out your policy with FPG Insurance, you get free hotel accommodations.
As part of their roadside assistance benefit offerings, FPG Insurance provides hotel accommodations for up to two days for clients who experience a car breakdown. Aside from towing for your car and hotel accommodations for you, roadside assistance benefits also include emergency fuel delivery and battery boosting for stalled vehicles.
Pet injury coverage
Who offers this: Pioneer Insurance and Surety
Who doesn't love pets? If only we could, we'd take our good boys and girls wherever we go. But what happens to them if they get in car accident with us?
Pioneer Insurance and Surety will take care of both you and your beloved pet in case of a car accident. Their car insurance policy includes a pet injury coverage. Under this clause, a policyholder is entitled to P15,000 if your pet is injured or killed during a vehicle accident with you.
Free labor on tune-up and oil change
Who offers this: Oriental Assurance Corporation
While there are a lot of things you can learn on YouTube, some car maintenance procedures – such as tune-up's and oil changes are just a little too complicated to DIY. There are professionals who are well trained and better equipped then you to do that. But, if you're too much of a cheapskate to shell out money for an expert's labor, you can get an insurer that offers it for free.
If you take out a comprehensive car insurance policy from Oriental Assurance, the labor for your car's next tune-up or oil change is on them. You can avail of this freebie at one of their accredited repair shops. You will still have to pay for parts and supplies but, you can be sure that your car will receive top-notch treatment that is far superior than a random roadside mechanic.
Bail bond loan
Who offers this: FPG Insurance, MAPFRE Insular
If you are unlucky enough to be involved in a serious car accident, you could find yourself charged with reckless imprudence resulting in injury or death. If that's the case, you could end up in police custody. You could post bail, but that can be pricy.
Well, if you've taken out your car insurance policy with FPG Insurance or MAPFRE Insular, they might foot your bail. They offer a bail bond loan of up to P10,000 if your involved in a serious car accident
Dial a driver
Who offers this: AsianLife & General Assurance
Driving while drunk is never a good idea, and no one should ever go behind the wheel while under the influence of alcohol. But what happens if this is unavoidable?
AsianLife, is offering a "dial a driver" service to their current comprehensive car insurance holders. To avail of this service, policyholders can call AsianLife's hotline if they are not in the condition to drive. They will then send a driver to take you and your car safely home.