HOV Lane Guide: Top 15 Carpool Etiquette Rules To Remember
1 min read
Starting next Monday, a dry run of the high occupancy vehicle (HOV) lane along EDSA will be conducted by the Metropolitan Manila Development Authority.
Beginning 6am on December 11, private vehicles with least one passenger can use the dedicated carpool lane on EDSA, which will be the leftmost lane of the said thoroughfare. Meanwhile, those who are driving solo are only allowed to use the lane sandwiched between the motorcycle lane and the leftmost PUV lane. After a one-week trial period of the HOV lane, MMDA officials will start apprehending violators. A fine of P500 will be charged on people flagged via the no-contact apprehension policy.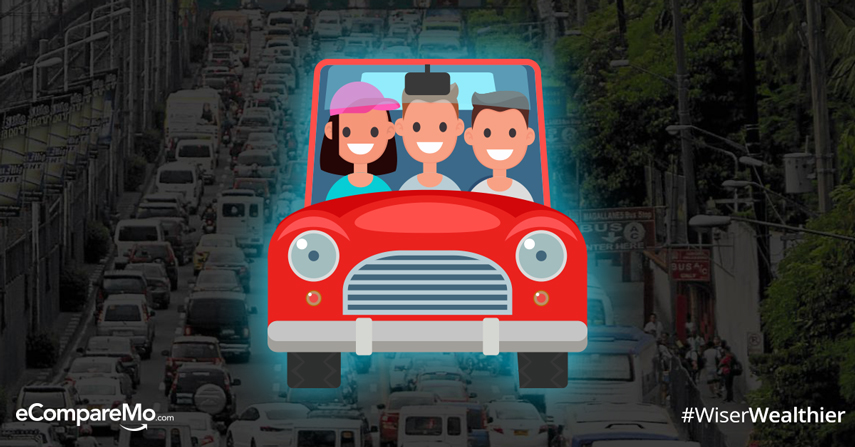 With the carpool lane about to be enforced, more drivers will be encouraged to share rides with their friends. If you're fairly new to the whole carpool game, you should definitely remember these guidelines!
1. Buckle up, buttercup
Aside from seatbelts save lives, you'll get fined for failing to strap in.
2. No room for "Filipino time"
This goes for both the driver and the passengers. Actually, punctuality should go without saying.
3. The schedule is the law
If you can't ride on a certain day, give your driver a heads-up no matter how last minute it is.
4. The driver is not your chauffeur
You're not Bruce Wayne and your driver is not Alfred Pennyworth.
(Read: Bad Drivers & Other Things That Worsen Traffic In The Philippines)
5. There are no stopovers
You're carpooling, not riding a taxi. There's no "saglit lang" here.
6. Ask permission for anything
Whatever you have to do in the car, ask the car owner.
7. Spritz responsibly
Be considerate to fellow carpoolers.
8. No farting
BE CONSIDERATE TO FELLOW CARPOOLERS!
9. Share some snacks
If you keep your food to yourself, they might eat you out of hunger.
10. Trash goes in your bag
Don't throw it in or out of the car. Seriously, it's not cool to litter.
11. Thank the driver
He deserves an appreciation because you got home safely.
12. It won't hurt to chat
Happy ride means happy life.
(Read: Causes Of Road Rage In The Philippines)
13. Split the costs
It's a carpool, not a charity.
14. You are replaceable
Break the rules, act erratically, or do something stupid and your slot will be up for grabs.
15. Most importantly, have fun