Report: Telcos Are Bringing Down Call Rates To P1 Per Minute
5 min read
Before the domination of smartphones and mobile data, the Philippines positioned as the texting capital of the world with 400 million texts sent daily in 2001.
While sending SMS is cheap in the country, voice calls can be a luxury. Telcos would charge P8 per minute—or even a fraction of a minute. This gave way to the surge of "unlimited" call promos, which introduced a whole new generation to telebabad. However, regular call rates prove to still be unreasonable to the common Juan.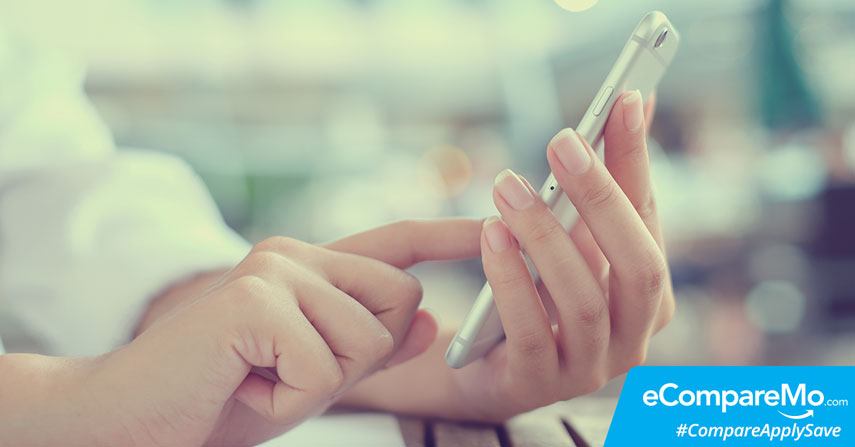 This time, it seems like telcos are now ready to make calls more accessible to the public. Globe and Smart, the only mobile service providers in the Philippines, have both announced their intent to lower their all-network call rates.
How will mobile subscribers avail of the promo? How does the more affordable call cost stack up against internet call through data plans?
Competition getting fierce
According a report by Rappler, Globe made an announcement on March 23 offering promos that will enable subscribers to call all networks for as low as P1 per minute.
Before this, the Ayala-owned mobile company has been offering regular calls to other networks at P6.50 and P5.50 if within Globe/TM. Meanwhile, Globe subsidiary TM prices inter-network calls at P5.50 while calls outside the network including landline cost P6.50.
"The decision to offer all-net calls for as low as P1/minute is intended to further strengthen the company's position as the leading mobile brand in the country," Globe General Counsel Atty. Froilan Castelo said in a statement. "Globe, currently, is the network of choice among smartphone users and the availability of such promos could further attract customers into our network. The all-net call promos are our response to customers' clamor for lower costs of call services."
For Globe subscribers, they can use GOCALL50 for 50 minutes of all-net calls valid for three days.
On the other hand, Smart launched its own all-net call promo, the Smart Express Call 50. Like Globe's GOCALL50, Smart subscribers will get 50 minutes of calls to all networks, valid for three days.
In addition, BusinessMirror reported that the Pangilinan-led telco will make the P1 all-net call available to postpaid subscribers "who may enjoy the rates on top of their existing plan."
Meanwhile, Smart subsidiaries TNT and Sun will also post similar offers, allowing them to get five-minute calls to all networks for only P5.
The old against the new
Telcos may have finally made calls more affordable to the general public. However, the call usage via their networks still faces a huge hurdle: free calls via mobile apps.
With apps like Skype, Viber, and WhatsApp offering free calls—as long as you're connected to the internet—how does the P1 per minute all-net call stack against these apps?
Assuming that you're not connected to a wireless network, you will either connect to the internet via standard carrier charges (P5 per 15 minutes) or subscribe to a promo for maximum bang for your buck. For now, we'll go with the most affordable route, which is the latter.
For Globe subscribers, the most famous promos among smartphone users is the GOTSCOMBODD70, giving them 1GB data and unlimited texts to all networks for seven days.
Meanwhile, Smart's data promo that lasts for the same duration is GigaSurf 99, giving users 1.5GB data and additional 300MB for apps like YouTube, Spinnr, and Dailymotion.
Now that we have our promos set, let's see how the most famous free call apps consume data by duration.
According to different sources on the internet, the following apps consume this volume of data by the minute:
Skype: 875KB per minute for Skype-to-Skype voice calls
WhatsApp: 740KB per minute
Viber: 497KB per minute
Facebook Messenger: 333KB per minute
KakaoTalk: 318KB per minute
With these numbers finally in place, we can now divide the data allowance from the promos using the data consumption of these apps, and following figures are the result:
Skype: Approximately 1,142 minutes of call on 1GB data allowance
WhatsApp: Approximately 1,351 minutes of call on 1GB data allowance
Viber: Approximately 2,012 minutes of call on 1GB data allowance
Facebook Messenger: Approximately 3,003 minutes of call on 1GB data allowance
KakaoTalk: Approximately 3,114 minutes of call on 1GB data allowance
Compared side-by-side with the P50 promo of telcos that offer 50 minutes of calls to all networks, we can safely conclude the following numbers game:
Numerically, using apps to make calls is much cheaper than availing the telcos' all-net call promo since they offer more minutes for almost the same amount of money.
Even if you find a promo that has a similar price to the all-net call promo (e.g. Globe's GoSURF50 and Smart's GigaSurf 50, both offering 1GB data allowance for 3 days), the numbers are still stacked against telcos' all-net call promos.
Finally, the real deal-killer here is the duration of the all-net call promos, which is only three days. For the same amount, you can get a data allowance that will make you make longer calls and more.
With all-net call promos, customers are limited to only make calls. However, a sizable data allowance will allow them to make free calls via messaging apps and others.
However, mobile calls have one advantage over data calls: connectivity. With the sorry state of mobile internet in the Philippines, maintaining a stable connection might be difficult. This still depends on the signal reception, though.
Telcos may have finally lowered the price of calls in the Philippines, but it comes with a catch. The amount consumers have to pay to enjoy P1 calls to all networks will make you think twice, given that the same P50 will allow you to do more when you use a mobile data promo, which includes voice calls.
Also, with telebabad long toppled by texting and online messaging as the way Filipinos connect, it's safe to say that the piso all-net call promo will highly like be one missed call, if its goal is to position itself as an in-demand subscription promo.
However, the P1-per-minute call across all networks as a standard offer without the need to register for a promo is a welcome proposition to all users.