Fresh Graduates Of These Courses Enjoy The Highest Starting Salaries
4 min read
As the demand for tech-related jobs has remained unparalleled over the past few years, companies are bullish on luring in top-notch talents with competitive salaries. However, it seems there's a new boss in town that offers a more attractive paycheck for fresh hires.
Find out what which industries pay fresh grads good money—and other salary metrics you might find helpful—and see if you're right on target.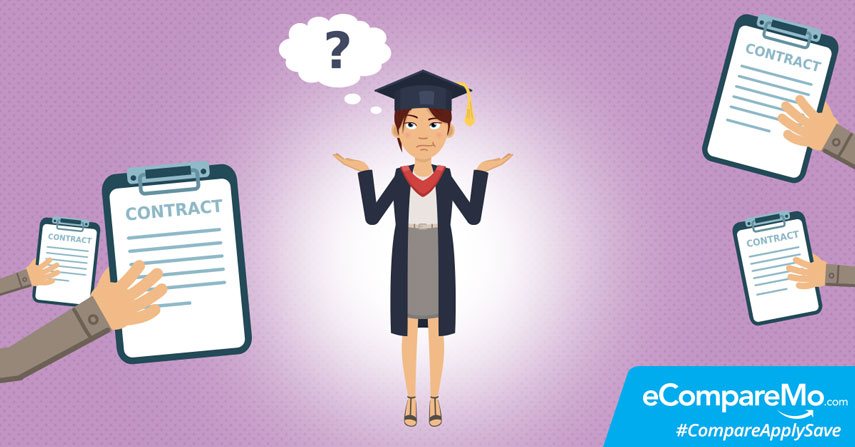 New rulers
The 2017 JobStreet.com Fresh Graduates Report reveals that law-related jobs for fresh-off-the-boat students offer the best salaries this year. The shift came in quite as a surprise as IT-related vacancies for new grads were the top last year.
The average salary offering for legal-related job postings is at P27,124. This is a huge leap from last year's third place at P21,132.
The second placer was a few thousand pesos down below legal jobs. Healthcare-related jobs, which were at third place last year, offer an average of P23,216 this year.
Meanwhile, journalism jobs saw a good increase this year at P21,777 from last year's P19,808. IT graduates, which were the most generous master for quite some time now, became less appealing based on the movement of the industry's entry-level salary. From last year's P22,498, it went down to P21,703.
Meanwhile, other industries that joined the top 10 highest-paying jobs for fresh graduates are the following:
Education: P21,457
Actuarial science: P21,048
Training and development: P20,838
Banking/financial services: P20,092
Public relations: P20,055
Advertising/media planning: P19,960
While a drop in earnings is visible in IT-BPO jobs, a report by the BusinessMirror says that it's not actually a decrease in earnings but rather in the pay-hike level.
"Don't think that their salary dropped. It's the pay-hike level that actually decreased," Philip Gioca, JobStreet.com Philippines country manager, said in a BusinessMirror article. "Before, they increased by nine percent. Now, the increase is only five percent."
"I think the supply of IT-BPO related graduates list are a lot, and the industry has stabilized. It is more united now in terms of what is the minimum number or percentage increase across, so that it can regulate more of the entrance and exit of employees," Gioca added.
Fresh breed
Aside from the shift in average salaries for new workers, the report revealed that employers are also on the prowl with a different set of eyes. While 80% of companies are more than inclined to give fresh grads a job, they now demand for something new from potential applicants.
Last year, employers surveyed by JobStreet.com said that fresh grads with rock-solid internship and part-time employment would outshine other employees.
This year, however, they changed the tune as they look more at the applicants' "attitude, field of study, and asking salary as the prime factors…when considering a fresh graduate."
In addition, willingness to learn, personal grooming, and effectiveness as a team player are also a big plus for them. Gone are the days where analytic skills, English language proficiency, and problem-solving abilities are the traits they look for applicants.
As for the educational background, the JobStreet.com Fresh Graduate Report revealed that the top three schools where employers harvest their new employees are the Polytechnic University of the Philippines, University of the Philippines, and University of Santo Tomas. Meanwhile, performance among new hires are highest among UP graduates, followed by graduates of PUP on second place and Ateneo de Manila University at third.
For industry-specific vacancies, companies in the BPO, retail, manufacturing, and real estate are keener on hiring PUP graduates. Meanwhile, UP graduates are the top pick for IT and education sectors. For employers in the materials and construction industry, their biases will lean on graduates of the Technological Institute of the Philippines.
In the report summary, Gioca said that the changing attitude among employers shows the dynamic nature of the job market. "More than any time in recent history, the changes in attitude and preferences in employment have become rapid and constant. Jobseekers should equip themselves with further knowledge should they want a distinct advantage in this highly competitive field," he said.
Still the same kings
While IT-related jobs have been overtaken by other industries this year, tech industry workers are still the most handsomely paid employees in the Philippines. According to JobStreet's 2017 Salary Report, junior executives and supervisors from the IT field are still the most attractive jobs at an average of P37,034 and P68,723, respectively. For managers, corporate strategy fields are still the king at P125,976 while IT follows suit at P91,100.
"From the data we have gathered, we can really see the uptrend and upward mobility of professions as indicated by their respective industry's increase in salary. This also shows how current companies are expanding as they are more inclined to invest in their employees," said Gioca in the 2017 report.
The BPO industry, a multi-billion machinery that employs more than a million people in the Philippines, is still one of the biggest employers in the country. For fresh grads, it has the lion's share of job vacancies at 66%.
However, the offshore talent industry is no longer just interested in customer support jobs; more specialized sectors are now sought by BPO companies.
New departments such as healthcare and financial services are now welcoming both fresh graduates and seasoned workers. The sector, which employed 1.2 million Filipinos in 2015, aims to grow much bigger than before. For instance, Rappler reported last year that healthcare outsourcing had the fastest growth rate among all the BPO subsectors at 30 percent.