Enraged By The MMDA's Plan To Regulate Car Window Tints? Read This First
2 min read
It seems like the days of heavily tinted vehicles are about to become darker. Yesterday, the Metro Manila Development Authority (MMDA) announced its plan to regulate the window tint of private cars.
The agency, led by head honcho Tim Orbos, said that they aim to not only apprehend "colorum" vehicles but also expand ridesharing in the National Capital Region.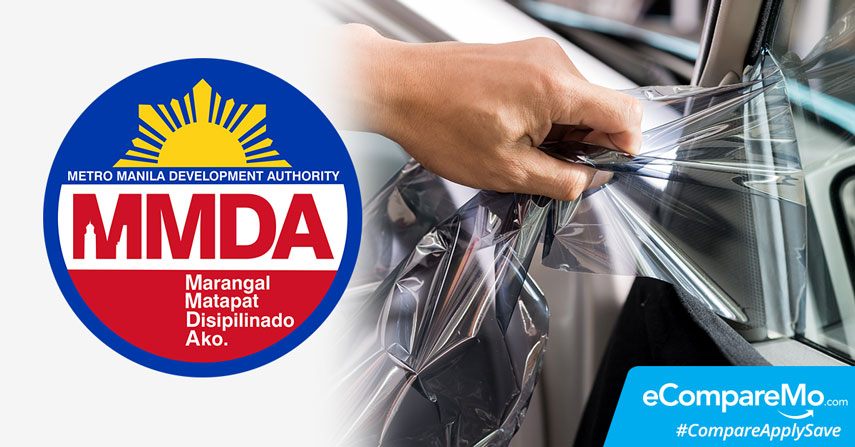 According to news reports, the proposed regulation can be enforced as early as June. But before this happens, the MMDA must convince other relevant agencies such as the PNP-Highway Patrol Group and the Land Transportation Office (LTO) in creating a policy.
Orbos said that the regulation is needed to make the interior of the vehicles visible, which is not possible with heavy-grade tints. The MMDA chairman said this will not only improve the security capabilities of highway police officers but also allow them to regulate illegal public transport and properly enforce Anti-Distracted Driving Act, which lapsed into law last year.
The MMDA clarified that the regulation will not entirely prohibit the use of window tints for vehicles, but only prohibit certain grades that totally obscure the vehicles from the inside.
Orbos said they're still in talks with car manufacturers to set the optimum tint grade that will be allowed. "There is a certain gradient; we have to wait for the recommendation. Also, we need to discuss about the guidelines," Orbos said in a report by Pilipino Star Ngayon.
However, there are exceptions to the proposed rule. Orbos said that high-risk government officials as well as foreign dignitaries may be exempted from the rule due to security reasons.
Under the current MMDA and LTO rules, the use of colored/tinted/painted windshield is a punishable offense with a fine of P500.
Bigger goals
Part of the reason the MMDA pushes for the regulation of car window tints is to assist in their plan to encourage ride-sharing programs. The scheme, which will create a priority lane for cars with two or more passengers, will create a separate lane for car owners who have zero passengers, or even ban them on major thoroughfares altogether.
The Philippine Daily Inquirer says in a report that there have been previous proposals to ban cars from using Edsa if they have fewer than two passengers during rush hour.
Furthermore, they are also considering the exemption of vehicles used for carpooling from the Unified Vehicular Volume Reduction Program (UVVRP). The agency is yet to comment how transport network vehicle services like Grab and Uber will fall into this program.