Philippines Improves Ranking In 2018 Corruption Perceptions Index
2 min read
The Philippines has moved 12 places to improve its ranking in the Corruption Perception Index.
The Corruption Perceptions Index (CPI) ranks 180 different countries all over the world according to their perceived levels of public sector corruption. The CPI uses a 0 to 100 scale, with zero being the "most corrupt" and 100 being "very clean."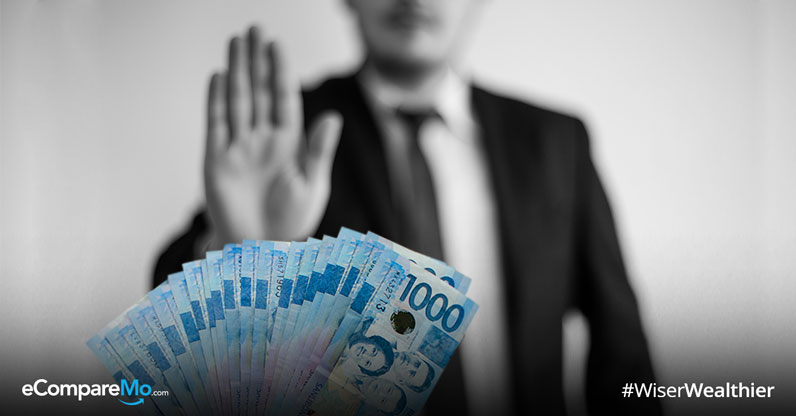 It is conducted by Transparency International, a global anti-corruption watchdog working together with businesses, citizens, and governments to give voice to the victims and witnesses of corruption and stop abuse of power, bribery and secret deals.
As per Transparency International managing director Patricia Moreira, the continued failure of most countries to significantly control corruption is contributing to a crisis of democracy around the world.
"With several democratic institutions under threat across the globe—often by leaders with authoritarian or populist tendencies—we need to do more to strengthen checks and balances and protect citizens' rights,"
"Corruption chips away at democracy to produce a vicious cycle, where corruption undermines democratic institutions and, in turn, weak institutions are less able to control corruption," said Moreira.
Transparency International is a global movement with a vision to have a world free of corruption.
The ranking of the Philippines improved
From the data released by the CPI, the Philippines moved from a previous ranking of 111th to now 99th out of 180 countries all over the world.
The country acquired the score of 36 in 2018, two points higher than its previous score of 34 in 2017.
However, Transparency International has noted that the score obtained by the Philippines is still far from the Asia-Pacific Regional average score of 44.
Countries scoring an average of 75 are labeled as "full democracies", 49 as "flawed democracies," 35 as "hybrid regimes," and 30 as "autocratic regimes," with those scoring 35 having dictatorial tendencies and 30 performing the worst.
Results from the 2018 CPI showed that efforts to stop corruption in most countries are stalled, that is why the agency is encouraging every government to strengthen their fight against democracy.
This can be done by supporting civil society organizations, which can enhance their political engagement and oversee the public particularly at the local level and by also making a run toward free and independent media, ensuring the safety and the ability to work without harassment and intimidation of all their journalists.
(Read: With The Road Board Abolished, Congress Now Gets To Decide Where To Use MVUC Funds)
Top 10 least corrupt countries
The top 10 least corrupt countries are:
Denmark: 88 points
New Zealand: 87 points
Finland, Singapore, Sweden, and Switzerland: 85 points
Norway: 84 points
Netherlands: 82 points
Canada and Luxembourg: 81 points
On the other hand, Syria, South Sudan, and Somalia are at the bottom of the index. They scored 13 points, 13 points, and 10 points, respectively.
Most improved countries are Estonia with a score of 73 points; Senegal with 45 points; Guyana with 37; and Côte D'Ivoire with 35 points after getting increasing scores for three consecutive years now.
Australia, Chile, Malta, Mexico and Turkey are classified as the "decliners" with scores of 77 points, 67 points, 54 points, 28 point, and 41 points respectively, with each getting a decline for three consecutive years now.
Lastly, the United States of America, Czech Republic, and Brazil are under the "countries to watch" list, with scores continuously declining from 2015 until 2018.
Sources: The Philippine Star, Transparency International