With The Road Board Abolished, Congress Now Gets To Decide Where To Use MVUC Funds
6 min read
In a unanimous vote of 180-0-0, the House of Representatives gave the abolition of the Road Board a green light on January 21.
House Bill 7436, which was previously being debated by both the House and the Senate, will not only disband the infamous Road Board but also will provide a roadmap on how the Motor Vehicle User's Charge (MVUC) will be allocated.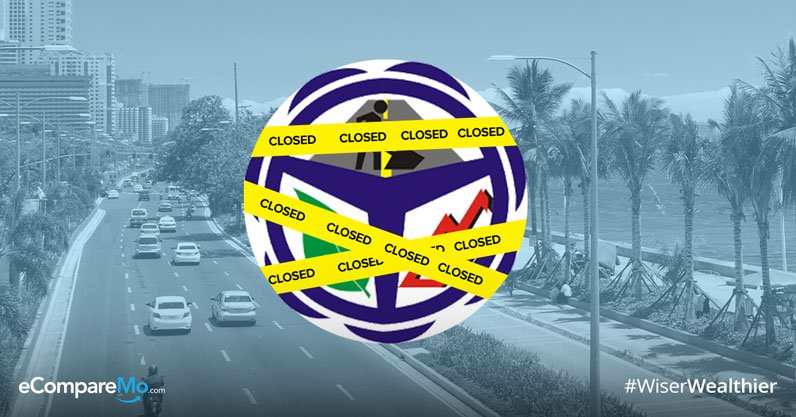 Before the lower chamber deliberated on the bill for the final time, House Majority Leader Rolando Andaya Jr and Senate Majority Leader Juan Miguel Zubiri convened, with the latter wanting to know the Congress' plans regarding the MVUC. Currently, the Senate adopted the House version of the bill, with Zubiri hoping that the law will reach President Rodrigo Duterte's desk by February.
The speedy passage of the bill happened after Duterte said that his administration is eyeing on the abolition of the Road Board. He added that the estimated P132 billion in funds collected from vehicle owners are better used for the rehabilitation of Manila Bay, construction of hospitals, and other activities in response to calamities in the country.
"This is, again, a tax measure. We also want to make sure, since pagkukunan ng pondo ito, na iyong pagkolekta ng MVUC matutuloy pa rin. Kasi kung papatayin mo lang 'yong bill, wala ka nang kokolektahin," said Andaya in a report by Rappler.
Understanding the Road Board
First things first: what on earth is the Road Board?
Back in 2000, with Republic Act No. 8794, the government decided to impose the MVUC on motorists.
According to the law, the collection of the MVUC exists to fund road construction and rehabilitation for users. Think of this as the convenience charge paid by motorists for using roads. As with constant use of the roads, they are subject to depreciation and must be repaired constantly.
But who decides which roads should be rehabilitated? This is where the Road Board comes in.
Under the Republic Act No. 8794, the Road Board will be a collective of agencies from different related agencies as well as representatives from private transport groups, namely:
Department of Public Works and Highways (also serving as the chairman of the board)
Department of Transportation
Department of Budget and Management
Department of Finance
Three representatives of private transport organizations
This collegial body's responsibility will be the proper allocation and management of the funds collected from the MVUC; from the approval of road projects to be greenlit for a fiscal year to the proper allocation of the budget, the Road Board will oversee these.
Although the Road Board's objective is to ensure that Filipino drivers will be riding their vehicles on safe and convenient thoroughfares, the agency's projects go beyond roads. They also have to find solutions for air pollution control, funding of traffic lights and other road safety devices, and other infrastructure for vehicles.
To ensure that every peso is wisely spent, the Road Board must allocate their fund into four special accounts:
Special road support fund
Special local road fund
Special road safety fund
Special vehicle pollution control fund
(Read: Car Registration Fees To Increase Next Year? Here's What We Know So Far)
All vehicles that will be registered with the Land Transportation Office are subject to MVUC, including more informal modes of transportation like "trisikad" and pedicab. Under the law, the MVUC charged per vehicle is based on its gross vehicle weight (GVW). Upon registration or renewal of registration, these are the schedule of fees charged to you under the MVUC:
For private and government vehicles:
| | | |
| --- | --- | --- |
| Category | Gross vehicle weight (GVW) | Rate |
| PASSENGER CARS | | |
| Light | Up to 1,600 kg | P1,600 |
| Medium | 1,601 to 2,300 kg | P3,600 |
| Heavy | 2,301 kg and above | P8,000 |
| UTILITY VEHICLES | Up to 2,700 kg | P2,000 |
| | 2,700 to 4,500 kg | P2,000 plus 0.40 x GVW in excess of 2,700 kg |
| SPORTS UTILITY VEHICLES | Up to 2,700 kg | P2,300 |
| | 2,701 to 4,500 kg | P2,300 plus 0.46 x GVW in excess of 2,700 kg |
| MOTORCYCLES | Without sidecar | P240 |
| | With sidecar | P300 |
| TRUCKS AND TRUCK BUSES | 4,501 kg and above | P1,800 plus 0.24 x GVW in excess of 4,501 kg |
| TRAILERS | 4,501 kg and above | 0.24 X GVW |
For public vehicles:
| | | |
| --- | --- | --- |
| Category | Gross vehicle weight (GVW) | Rate |
| PASSENGER CARS | | |
| Light | Up to 1,600 kg | P900 |
| Medium | 1,601 to 2,300 kg | P1,800 |
| Heavy | 2,301 kg and above | P5,000 |
| UTILITY VEHICLES | Up to 2,700 kg | 0.30 x GVW |
| SPORTS UTILITY VEHICLES | Up to 2,700 kg | P2,300 |
| | 2,701 to 4,500 kg | P2,300 plus 0.46 x GVW in excess of 2,700 kg |
| MOTORCYCLES AND TRICYCLES | | P300 |
| TRUCK BUSES | 4,501 kg and above | 0.30 x GVW |
| TRAILERS | 4,501 kg and above | 0.24 X GVW |
To understand the computation, here's an example: the Subaru WRX has a curb weight (the mass of the car without any passenger or cargo) 1,510 kg, making it eligible under the light category with a rate of P1,600.
If it has passengers and cargo, the sports sedan's weight can go a little around 2,000 kg, therefore making it classifiable under the medium category (P3,600). Gross vehicle weight is curb weight plus the cargo and passengers.
Board
Although the inter-agency board has been accused of serious allegations, there is no clear case as to why the Road Board is being targeted for dismantling.
In a report by GMA News Online, House Minority Leader Danilo Suarez said that the Road Board has become a source of corruption by blackmailing the board with abolition if they don't approve projects of "some former leaders." With congressmen asking the Road Board for their "pet projects," the agency has no choice but to rubber stamp certain projects even without merit.
If the Road Board dismantling will be signed by President Duterte upon reaching his desk, how the funds will be used will be dictated by the General Appropriations Act every year. The amount will go straight directly to the national treasury, but it will have its own special account under the government coffers.
(Read: Road Safety Education Bill, Motorcycle Taxis: Two Ways Philippine Roads Could Improve In 2019)
However, the absence of Road Board will also mean that there will be no independent body free from congressional control to check the road project approved. Although there will be a congressional oversight committee to be created to monitor the use of the MVUC funds, partisan politics and corruption might come into play, especially with members of the House of Representatives being involved.
This is what the Center for Media Freedom and Responsibility (CMFR) fears. According to the group, the administration's plans to abolish the Road Board creates a vacuum in terms of accountability because there has been no clear chain of accountability as to how the board will decide which projects of certain congressmen will be green-lit.
"The Road Board holds a critical policy function, deciding on issues that affect road travel and transportation which are of wide public interest. The conduct of its business should be a matter of significant public concern. If it is abolished, what takes its place? And how does Duterte intend to prevent the corruption that marred the Road Board," CMFR said in a statement.
The Road Board may be a flawed agency. However, it seems like the step the government wants to undertake presents a clear resolution as to how it go to a corruption-free road. With the Road Board potentially gone, the MVUC paid by the government is in the hands of Congress—and they can spend it however they want.