Nissan, Mazda Win Big At Car Awards
2 min read
Nissan Navara 4×2 and Mazda 2 SkyActiv get voted 2015 Truck of the Year and Car of the Year, respectively.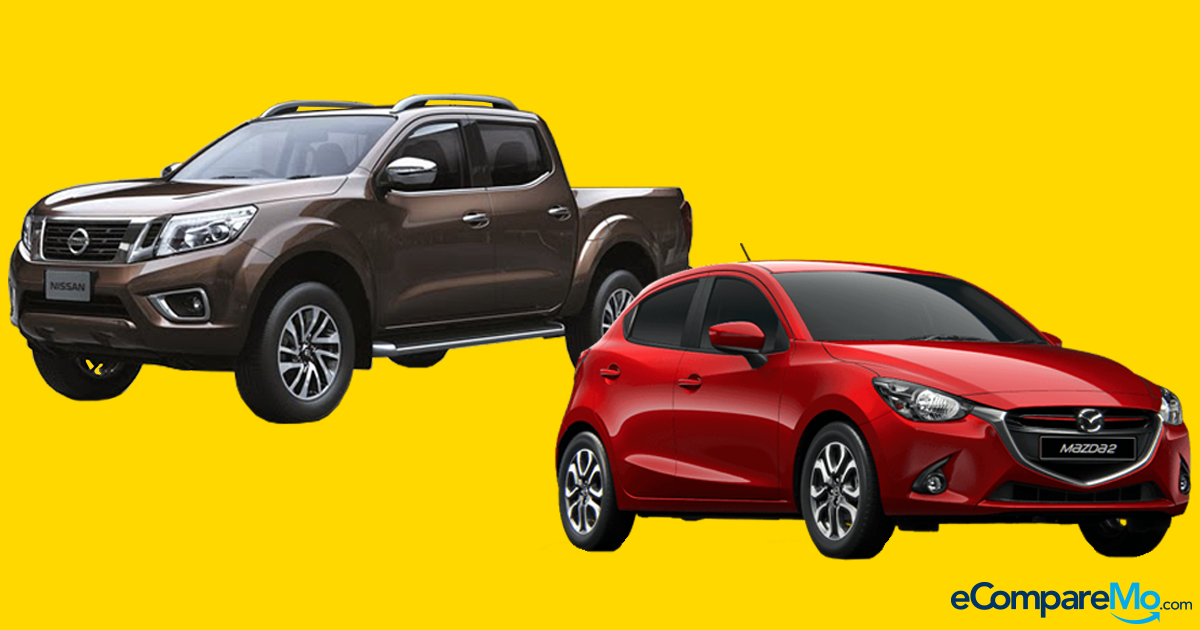 The Mazda 2 SkyActiv and the Nissan NP300 Navara 4×2 bagged the Car of the Year and the Truck of the Year awards, respectively, at this year's Car of the Year-Truck of the Year (COTY-TOTY) awards held on November 13 in Fontana Leisure Park, Clark, Pampanga.
The manufacturers and their representatives took to social media to celebrate their victories as soon as the announcements were made on Friday night. "The all-new Mazda2 Skyactiv is the 2015-2016 Car Of The Year! The sub-compact car that redefines your expectations completely," wrote Mazda Philippines on their Facebook page.
Meanwhile, Nissan Philippines Inc. media relations officer Therese Sarmiento posted a photo with the trophy on her personal Facebook page, writing: "This award is bigger than my face! The Nissan Navara 4×2 wins Truck of the Year at the 2015 COTY-TOTY Awards!"
CAGI also released the complete list of category winners on the COTY Facebook page. They are as follows:
– Subcompact Car: Mazda2 Skyactiv R 4DR
– Basic Subcompact: Suzuki Celerio GL 1.0 M/T
– Compact Car: Kia Forte Koup 2-door
– Compact Crossover SUV: Honda HR-V 1.8 EL CVT
– Compact MPV: Honda Mobilio 1.5V CVT
– Crossover SUV: Mazda CX-5 AWD Sport
– 4×2 SUV: Ford Everest Trend 2.2L 4×2 A/T
– 4×4 SUV: Ford Everest Titanium 3.2L 4×4 A/T
– Luxury Crossover SUV: Lexus NX 200t F-Sport
– Luxury MPV: Honda Odyssey 2.4L EX-V Navi
– Luxury Sedan: Jaguar XE 2.0
– High-Performance Sports Car: Lexus RC-F
– Midsized Car: Mazda6 Sports Wagon
– Premium Sedan: Volvo S60 D4 Polestar
– Premium Sports Car: Ford Mustang 5.0L V8 GT Premium
– Sports Car: Mazda MX-5 M/T
– Sports Hatchback: Volkswagen Golf GTI
– Sports Sedan: Subaru WRX 2.0 M/T
– Subcompact Crossover SUV: Nissan Juke
– Ultraluxury Car: Rolls-Royce Wraith
– Ultraluxury Sports Car: Ferrari California T
– 4×4 Pickup: Ford Ranger Wildtrak 3.2 4×4 A/T
– 4×2 Pickup: Nissan NP300 Navara 2.5L 4×2 EL 7AT
The COTY-TOTY awards is an annual affair put together by the Car Awards Group Inc. (CAGI), an organization of motoring editors from broadcast, print, and online media. It started in 2004 and has since grown to over 50 members. "Over the years, the awards have become synonymous with excellence," CAGI writes on their website. "The motoring public can expect the same from CAGI as it evolves and gives its best to the both the automotive consumer and industry." —eCompareMo.com