Study Says Filipinos Are The Most Confident Consumers In Southeast Asia
2 min read
We're third in the world, according to a recent Nielsen Consumer Confidence Report.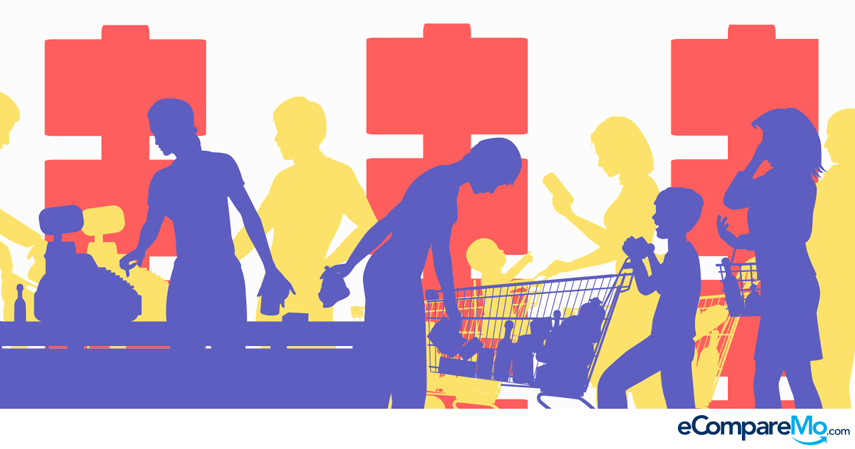 With more investors coming in the country, as well as the continuous boom of the economy, the Philippines nabs the third spot with the highest consumer confidence in the world. This is according to the Q3 2015 Consumer Confidence Report published by Nielsen.
From No. 2 globally last year, the Philippines moved down one step with a Consumer Confidence Index Score of 117. The country now ranks as the most confident in the Southeast Asia region and third in the world. While the country decreased in the index by one point, the year-for-year comparison of consumer confidence shows that the country has really gone up the ladder by five points.
See related topic: (The Man Who Changed The Way We Eat Pinoy Snacks)
On the global scale, India leads the worldwide quarterly index with 131 points, followed by the United States at 119 points. After the Philippines, the other countries in the top 10 are the following: Indonesia (116), Thailand (111), Denmark (109), Saudi Arabia (109), United Arab Emirates (107), China (106), and Vietnam (105). Surprisingly, six of the countries in the top 10 spot are from the Asia-Pacific region.
While consumer confidence in the country remains high even with the dip, there has been a widespread "recessionary sentiment" among Asia-Pacific countries. Among the 14 countries in the region, 8 of them experienced a dip in consumer confidence, with the Philippines included in the said group.
Among the countries in the region that experienced an increase in the consumer confidence points are Vietnam, Singapore, Australia, and Korea with 1, 2, 4, and 4, respectively. Meanwhile, India and Thailand showed no movement in the index.
Stuart Jamieson, Nielsen managing director in the Philippines, said that despite the prevailing recessionary sentiment among Asia-Pacific countries, the country remained steadfast and optimistic in the face of the odds.
"The growing recessionary sentiments across other Southeast Asia markets failed to dampen the optimism, only reflecting the same level of positive sentiment at 80 percent when it comes to the state of their personal finances and 75 percent positive outlook on local job prospects in the next 12 months. These figures are well above the global averages of 58 percent and 50 percent, respectively," Jamieson said in a statement.
While consumer spending is high due to the increasing purchasing power of Filipinos, Jamieson told the media that 67 percent of survey respondents said they keep their extra money in the bank, while 30 percent invest their money in the stock market and mutual funds.
"Quarter after quarter, consumers are consistent in their desire to build a nest egg for the future. After they've channeled money in savings or investments, consumers look into spending on holidays, new clothes, home improvements, technology and out-of-home entertainment," Jamieson noted. –Dino Mari Testa