Money News Roundup: This Week In Finance And Transportation
1 min read
Didn't have much time to read the news during Father's Day weekend? Worried that you missed something important in the past few days? Here's a roundup of some of the most happening business, finance, and transportation updates that happened over the course of the week.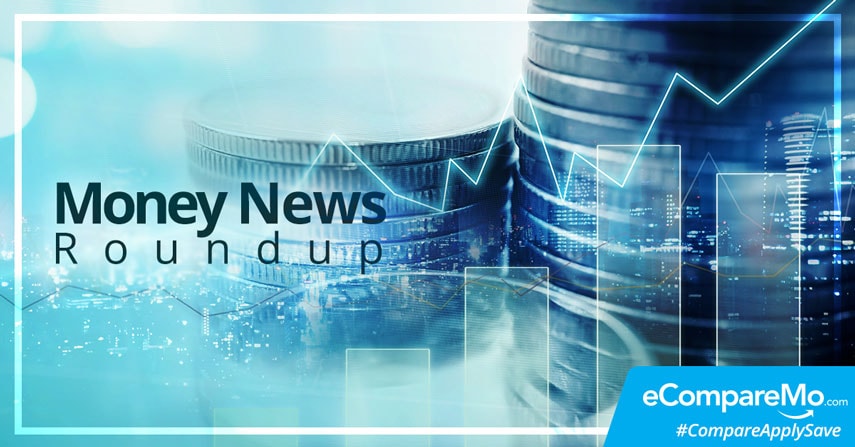 BDO cards 'potentially compromised'
BDO Unibank announced last week that some of its automated teller machine (ATMs) cards might have been "potentially compromised," which resulted in losses for several customer accounts. The bank, however, assured clients that their money would be returned.
"We take the precautionary measure of proactively disabling the cards if we have reason to believe that they may have been compromised," BDO said in a statement.
PNR announces P15 price hike
The Philippine National Railways (PNR) will be implementing a fare increase from P10 to P15 for the first 14 kilometers and an additional P5 for every zone traveled—or seven kilometers per zone—on July 1, 2017 onwards.
Transportation Undersecretary for railways Cesar Chavez explained that the price hike is equivalent to 71 centavos per kilometer to P1.07 per km, in compliance with PNR Board Resolution 094-2014.
No more extension for old banknotes exchange
The Bangko Sentral ng Pilipinas (BSP) announced that it will no longer replace old banknotes beyond June 30, 2017. This means the New Design Series (NDS) peso bills will lose their value starting July. "There are no plans to extend the deadline," said BSP Governor Amando M. Tetangco Jr. The demonetization was initially scheduled January 1 this year.
Meanwhile, Filipinos abroad who have registered up to P50,000 in old bills will be given an extension until December 31, 2017.
Department of Tourism crowd-sources campaign; amateurs qualify
The Department of Tourism (DOT) is encouraging students, professionals, and other travel enthusiasts who have the knack for video creation to promote tourism in the Philippines through a competition. "We figured this is the best way to move forward," said the assistant secretary Ricky Alegre after DOT ended terms with advertising agency McCann Worldgroup Philippines.
McCann Worldgroup was behind the "Experience Philippines" PR video titled "Sights," which was pointed out to hold similarities to an old South African tourism advertisement.
Alegre stressed that due meticulousness will be highly observed more than ever in the screening of video submissions to avoid the "Experience the Philippines" controversy from happening again.