Location, Location, Location: 5 Points To Consider When Choosing A Site For Your Business
2 min read
When starting a business, some rookie mistakes can be amended as part of the experiential learning curve. Being stuck in a wrong location is not one of them.
Getting stuck in a wrong location can scuttle your fledgling enterprise before it even gets off the ground—especially if you are on a years-long lease contract. Every entrepreneur must understand how location can make or break one's business.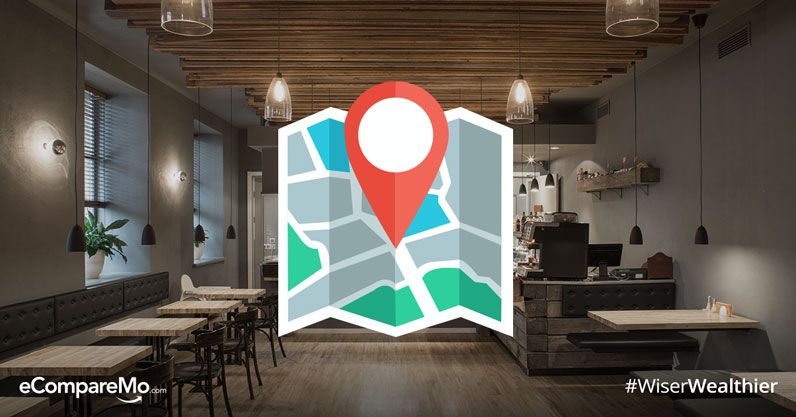 To determine the right setting, you should have a solid business plan to stick to for the long run. Aside from breaking down the numbers on a favorable leasing price, you should also consider if the place can accommodate future growth.
"A satisfied customer is the best business strategy of all," says American business author Michael LeBoeuf. One of the ways you can offer satisfaction is a strategic, convenient, and accessible store.
Here are some imperative points to consider when picking the right location for your business.
1. Establishment history
How much repairs and construction does the establishment need?
Do the existing utilities, wiring, lighting, ventilation, and plumbing meet your needs?
Is the neighborhood safe?
Is the facility spacious enough for both workspace and storage?
Consult an interior designer and architect regarding design and floor plan. Let professionals conduct a thorough inspection if the fixtures meet the specific requirements to achieve your store design and capacity.
Also, do not forget to check the location's history and adherence to building codes. Investigate for the reason why the previous tenants left.
2. Operation style and brand image
Is the area zoned for your kind of business?
Decide whether you will go for a commercial zone or a mixed (residential and commercial) development area.
The address says something about a business as it reflects the brand image. For example, if you choose a top-tier luxury strip, then it suggests to consumers flagship products and services.
3. Strategic demographics
Is your target consumer living in close proximity?
Will the number of population suffice your sales target?
Are there businesses nearby that will help boost business?
Determine who your customers are and ensure your location is easily accessible to them. Also, choose a location that has establishments or firms with customers who you can also cater. Say for instance, if you are planning to put up a photocopying and printing business, choose to be near educational institution or government agencies.
4. Foot traffic and parking
Is the location accessible to customers?
Is the area near public transportation?
Can suppliers deliver stocks conveniently?
Can the space accommodate enough clients' autos?
Potential clients should easily recognize your brand, products, and services. Monitor the traffic at different times of the day and week to verify the volume of traffic you need.
However, if your firm holds transactions that require confidentiality, pick a less busy spot with security. Clients and delivery trucks alike should also have convenient access to parking.
5. Competition
Can your business compete if there is a competitor nearby?
Sometimes being situated near a competitor can be advantageous to consumers nowadays compare products and services and take time to explore options. The challenge is to offer improved and more favorable options to prospecting clients.
Sources: Business Town, Entrepreneur, Zipmatch, Think Rich Be Free, Small Business Chronicle