Top Franchises In The Philippines You Can Get From P30,000 And Up
3 min read
With brand recall already in place, a proven formula for success, and a relatively lower failure rate, franchises are a good way for people to learn the ropes of becoming an entrepreneur.
While some big brands can cost you an arm and a leg, you can still buy the franchise of some up-and-coming names that show great potential before they become superstars.
We reached out to the Philippine Franchise Association (PFA) and picked the best ones under seven digits. By securing your investment capital with a personal loan, you can easily get your own store from P30,000 and up.
Food
Famous Belgian Waffles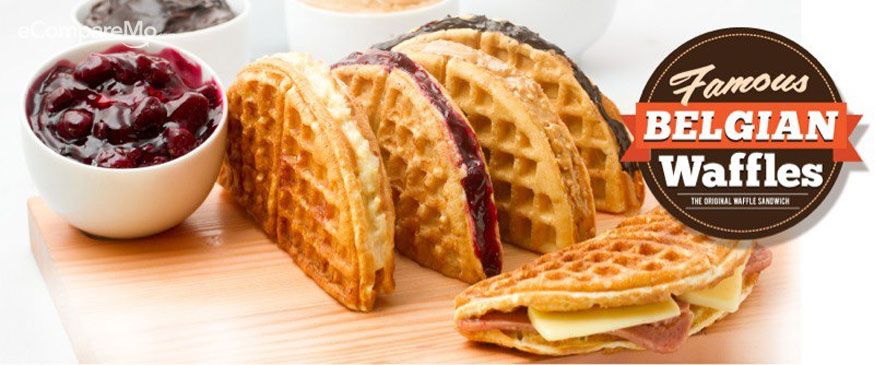 Total capital investment: P380,000 to P500,000
Franchise fee: P380,000 (cart), P430,000 (kiosk), P480,000 (counter)
Famous Belgian Waffles may have only been in the food and beverage game for less than a decade, but it has quickly climbed up the pop charts with their freshly baked waffles on the go. Currently, they have more than 200 branches all over the Philippines.
Potato Corner
Total capital investment: P200,000 to P1.2 million
Franchise fee: P100,000 to P150,000
Outside the fast food French fries war, one brand reigns supreme. Whether it's cheese or sour cream on their biggest French fry tub, Potato Corner is every pedestrian's top of mind for quick grub.
Botoy's
Total capital investment: P500,000
Franchise fee: P50,000
As much as we love our roadside barbecue joints, sometimes the way they handle their food can be unsettling. So with Botoy's promise to serve "hygienically prepared, deliciously good" grilled meat, it's easy to entice people to have a bite.
Master Siomai
Total capital investment: P280,000
Master Siomai's products may not be as mind-blowing as the xiao long bao offered by fancy Michelin-star restaurants, but we can all take comfort in the fact that their Japanese siomai is still the bomb. And did we mention the prices have remained the same for a good decade now?
Retail
Cycle House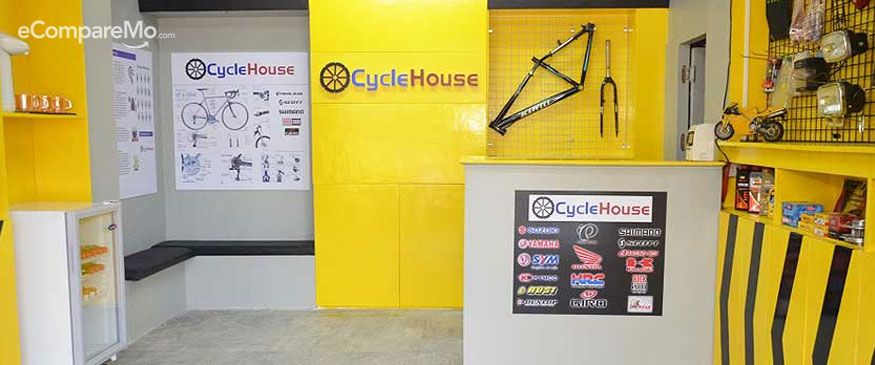 Total capital investment: P298,000
Franchise fee: P50,000
The biking lifestyle in the Philippines is rapidly growing. There's no better time than now to become a pole sitter in the biz and provide bikers with parts and accessories they need to keep on pushing the pedal.
Aficionado
Total capital investment: P465,000
Franchise fee: P140,000
To feel good, you need to smell good. With Aficionado being a leader offering quality but affordable scents to customers, anyone who can smell success from a distance knows where to invest their money.
Livingwater
Total capital investment: P500,000
Franchise fee: P50,000
For those thirsty for additional income, water refilling stations can do the quenching. Clean water is a necessity, and that's the reason this type of business boomed a couple of decades ago—and the reason it will remain a hit for years to come.
Farmacia ni Dok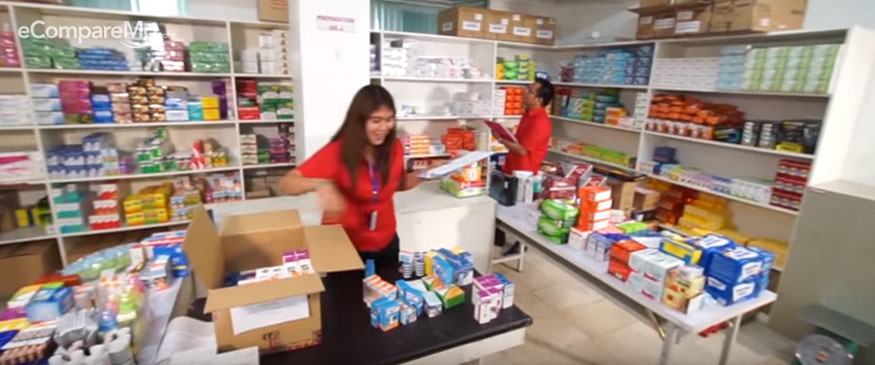 Total capital investment: P399,000 to P1.9 million
Franchise fee: P99,000 to P149,000
Farmacia ni Dok's achievement of opening 200 branches in just a span of years is a testament to its marketability. Like water, medicines are a universal need, so better catch the drugstore biz fever before franchise fees rise.
Services
Positive Living
Total capital investment: P316,000 (minimum)
Franchise fee: Waived
Malling, aside from being an expensive activity, is a very tiring thing to do. Fortunately, there are vending massage chair businesses like Positive Living to help mall-goers relax after a day of strolling and lining up on cashiers.
H20 Mineral Plus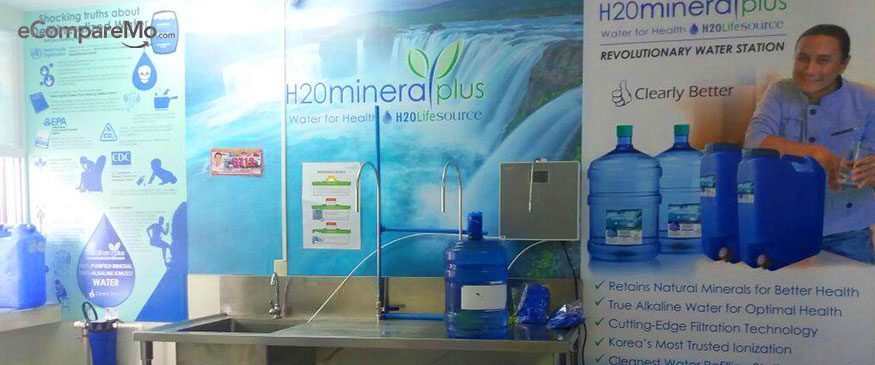 Total capital investment: P250,000 to P580,000
Franchise fee: P50,000 to P100,000
With a wide range of products such as alkaline water ionizers, dispenser, and other bottled products, H20 Mineral Plus is your gateway to serving people who choose to stay in the pink of health, minus the whole chakra energy mumbo jumbo.
Partyshots Photobooth
Total capital investment: P330,000
Franchise fee: P30,000
Photo booth services have become a dime a dozen over the years, but it doesn't mean you can't step up your game. With events happening left and right, owning a photo booth business is like printing your own money. In full color, of course.