How To Save Up For Your Child's College Education
3 min read
Quality education can come with a hefty price tag, and as your child progresses, it can get expensive all the more.
From pencils and crayons to paying for textbooks and financial provision, the costs of sending your kid to school hike up as your child climbs up the educational ladder.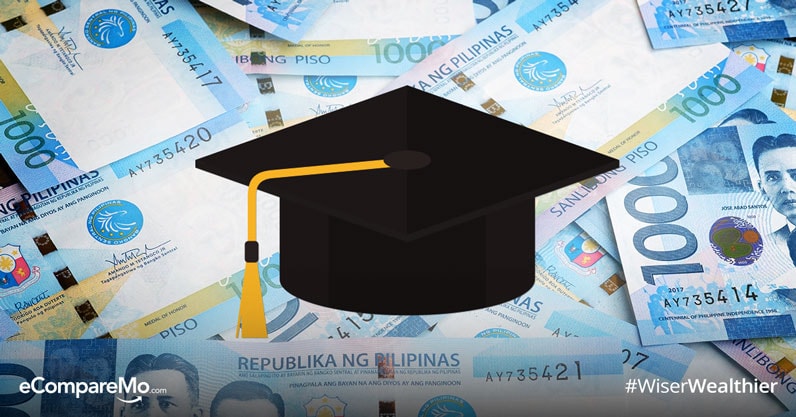 "Ang tuition costs, nagra-rise (Tuition costs rise) exponentially—10% or even more," said Ofelia Tordesillas M.D., a financial planner for MoneyDoctors Inc., in an interview with Smart Parenting Philippines.
There are different schemes to pay for your child's tuition fee. Here are the three standard payment options:
Inflated cost.  Paying the average amount at an inflated future price. The inflation rate is 10% to 15% per year.
Inflated cost with interest . Paying the inflated future amount through a loan with interest rate.
Discounted fee. Paying the amount without inflation nor interest rate through savings and investment.
Think ahead and start securing your child's future now. Here is a step-by-step comprehensive game plan to build your child's educational plan.
1. Pick a school that realistically suits your budget.
When picking a school to add on your roster of options, choose a tuition fee that won't put you on a serious debt trap.
One of the mistakes that parents make is sending their children to a big school the initial year only to end up downgrading to cheaper schools, causing trauma and culture shock to kids.
Rule of thumb? Anticipate at 10% annual increase on the current tuition rate.
2 . Plan on how you can hit the target numbers.
After coming up with a rough estimate, naturally, you will have to save up for that amount every month.
Strive to increase your income or build a profitable sideline. Remember that aside from the tuition fee, sending your child to school comes with expenditures for food, transportation, internet, phone, laptop, projects, supplies, school project, field trips, rent and many more.
3. Know your investment options.
Let your money start working for you and consult a financial advisor to discover viable options where to put your money.
Before signing up to any financial contract, study the fine print closely and consider a financial firm with an excellent track record. Doing so will multiply the money you have into the amount needed for your child's educational sustenance.
Stocks: If you have a big risk appetite, stocks can provide high returns by constant monitoring. You can garner returns thru dividends and appreciation.
Educational plans. Insurance companies offer a simplified solution. The only downside is paying more as a portion of your payment goes to the commission of insurance agents.
Time deposit. This will hold your money for a certain period and grow interest up to 12% guaranteed – free from the uncertainties of the market.
Mutual funds / Unit investment trust fund. Annual cumulative returns can shoot up to 20 percent returns. Just like educational plans from insurance agencies, you will have to shell out management fees to the agents will handle your money.
4. Make your move as early as today.
The farther you are from your child's biggest enrollment, the more you can save and the more you will have to spend when the time comes.
The most important factor in investing is the amount of time. A longer timeframe means smaller amount to shed. The key takeaway here is that building an ample educational fund requires at least a decade or more.
Sources: Smart Parenting, Pinoy Financial Planning, My Finance MD, ABS-CBN, Money Girl Philippines