How To Save Money When Buying Big-Ticket Items
1 min read
Purchasing big-ticket items—home appliances, gadgets, furniture, and jewelry—requires a lot of money on hand, and not everyone can afford to shell out a huge sum in one go.
However, a hefty price tag doesn't mean you can't spruce up your lifestyle. Whether you're planning to get a shiny new fridge for the holidays or just want to treat yourself to a more powerful laptop, installment plans come in handy.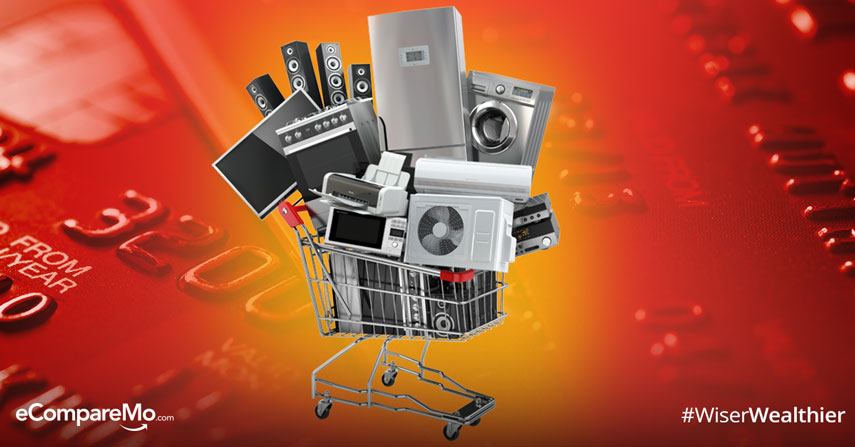 Installment plans come in different forms—some have higher interest rates and hidden provisions, making it hard for the consumer to choose which ones really offer value for money.
With the holiday season coming up, what is the best way for consumers to save money while making only small monthly payments?
Let's take a look at the HSBC credit card which comes with zero-percent installment hardwired in its DNA.
With a card installment plan, you can pay your expensive purchases for up to 36 months without incurring any interests.
Let's say you're getting a top-of-the-line phone from an authorized reseller with a price of P45,990. With a card installment plan, you can get the phone for under the same price with payments divided into the time period of your choice. So, let's see how much you have to pay if you decide to buy that phone under an installment plan with a time period of 12 months
| Month | Amount to Pay |
| --- | --- |
| January | P 3,832.50 |
| February | P 3,832.50 |
| March | P 3,832.50 |
| April | P 3,832.50 |
| May | P 3,832.50 |
| June | P 3,832.50 |
| July | P 3,832.50 |
| August | P 3,832.50 |
| September | P 3,832.50 |
| October | P 3,832.50 |
| November | P 3,832.50 |
| December | P 3,832.50 |
| TOTAL PAYMENT | P45,990.00 |
It's like saving for your dream gadget, only there's no need for delayed gratification.
Still not convinced? Here are other reasons why going for an HSBC credit card with installment plan is your best bet:
Amortize your purchases for up to 36 months at no extra cost
Get an installment plan from the biggest partner establishments
Rack up your bonus points as all installment purchases are eligible to point
Let your loved ones enjoy the same zero-interest installment advantage through supplementary cards
HSBC's Card Installment Plan lets you pay purchases made at accredited merchants at 0% interest, in fixed monthly installments according to your preferred repayment period. No HSBC Credit Card yet? Apply online today and enjoy this advantage.