10 Affordable Office Gift Ideas For Different Types of Coworkers
4 min read
Christmas gift buying is one of the hardest tasks ever known to man. The Japanese have perfected it—but most of us suck at it. While buying presents for the family can be a breeze, intra-office gifting is a whole new level of madness.
If you don't have the time (and patience) to get to know your coworker's innermost desires, we've curated a list of potential gifts –  most under P500 – that you can give to different types of coworkers.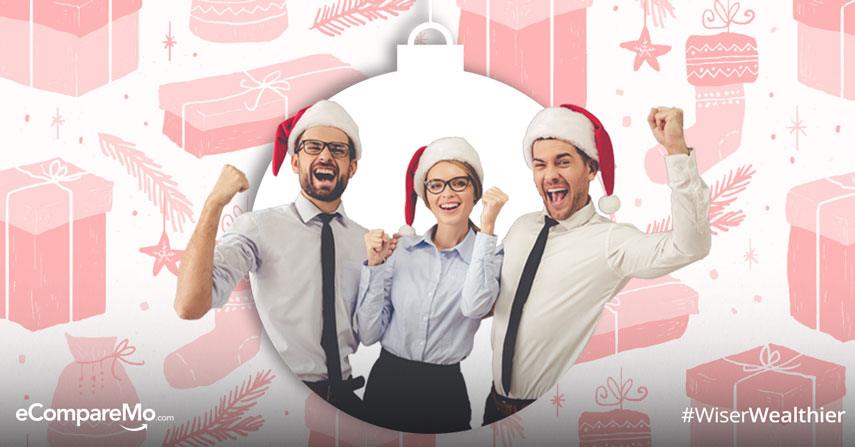 Most of the items on this list can be easily found and bought online in Lazada, so if you don't have a good credit card to use for online shopping yet, you might want to apply for one.
1. For the sleepy teammate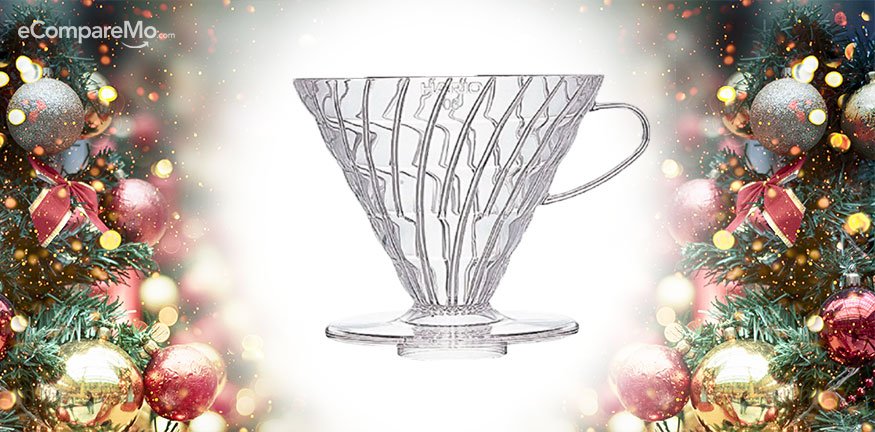 Hario VD-03T V60 03 Coffee Dripper
P450
Got an officemate who's frequently dozing off his desk? This nifty coffee dripper will give him the perfect cup to perk him up for the day. Just put a coffee filter, add some grounds, pour the hot water, and wait as your coffee gets made in front of you. Control everything from the best brew time to the temperature to get an ideal cup of coffee.
2. For the disorganized secretary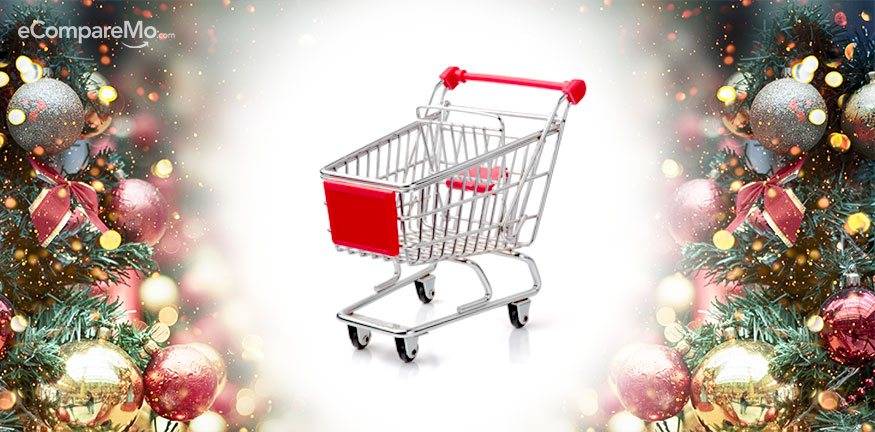 Mini Shopping Cart Desk Organizer
P384
Although only action figures can ride on this miniature shopping cart, it can still help your chaotic coworker declutter his desk. This ideal office desk gift is not just useful, it also makes the table much more pleasant to the eyes.
3. For the bland one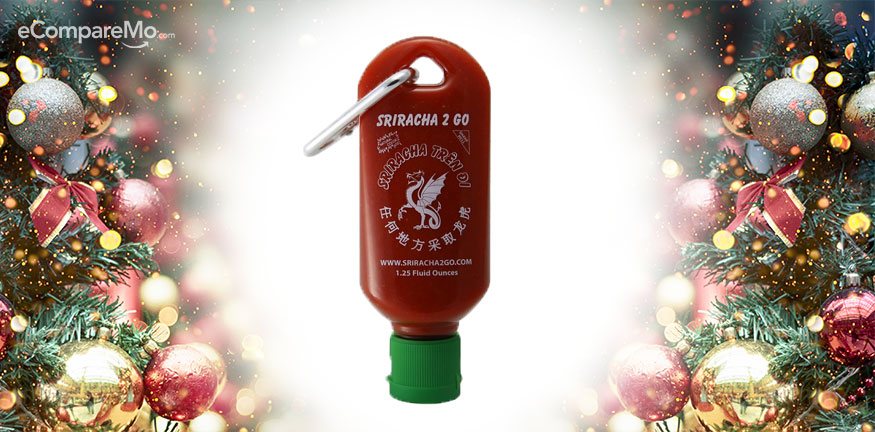 Sriracha2Go 1oz Mini Keychain
P389
When you go to the supermarket, the chances of finding Huy Fong Foods' Sriracha is close to none. If you have a colleague whose life is more boring than hospital food, give them the chance to spice things up by sliding them a Sriracha2Go keychain. Who knows, maybe a dab of this famous hot sauce can finally bring that much-needed spice to their life?
4. For the forever stressed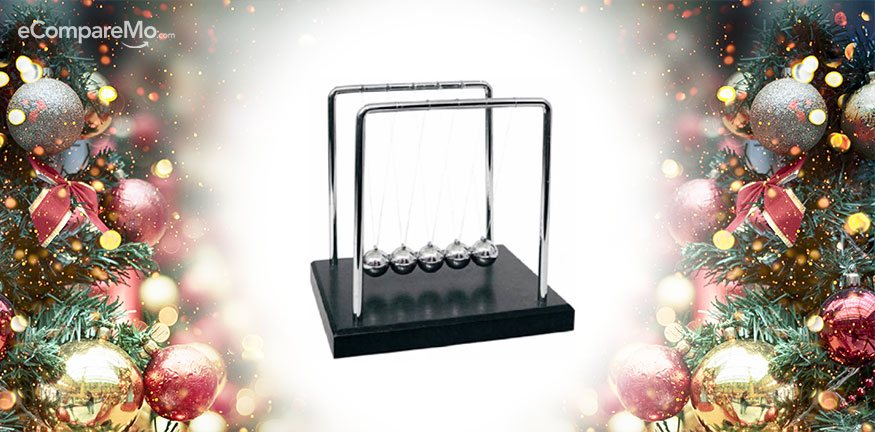 Newton's Cradle Motion Desk Toy
P788
In the rather cramped environment of the office, stress can be contagious. Especially if your cubicle in next to that one officemate who just keeps on yapping about how hard and stressful they find their workload. If you don't want your coworker to suddenly just snap and go Unabomber in your office, consider buying him a Newton's cradle. This desk toy can help him relieve some stress.
5. For the Han Solo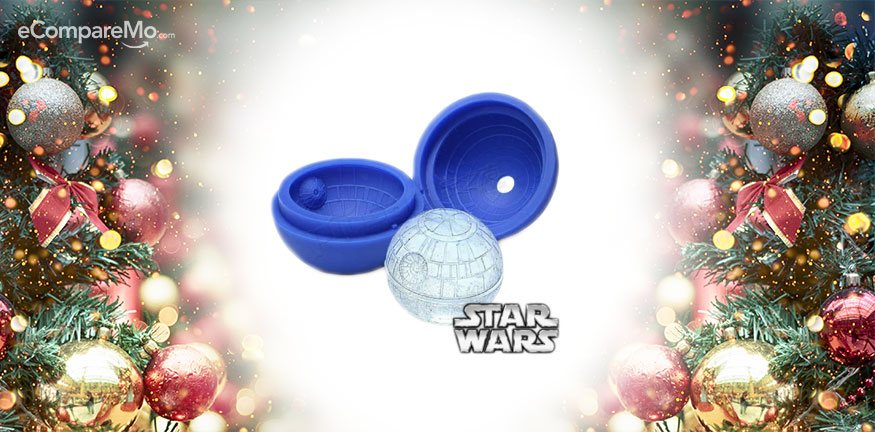 Death Star Ice Mold
P487
We all have a coworker who's always on the sauce once they are off the clock. Since its now also Star Wars season and every raging alcoholic wants to be as cool as lovable rogue Han Solo, the best gift you can get a person who loves both is a Death Star ice mold. After a drink or two, we're sure you'll find yourself in Alderaan places.
(Read: The Best Star Wars Gifts In The Philippines This Holiday Season)
6. For the cozy slob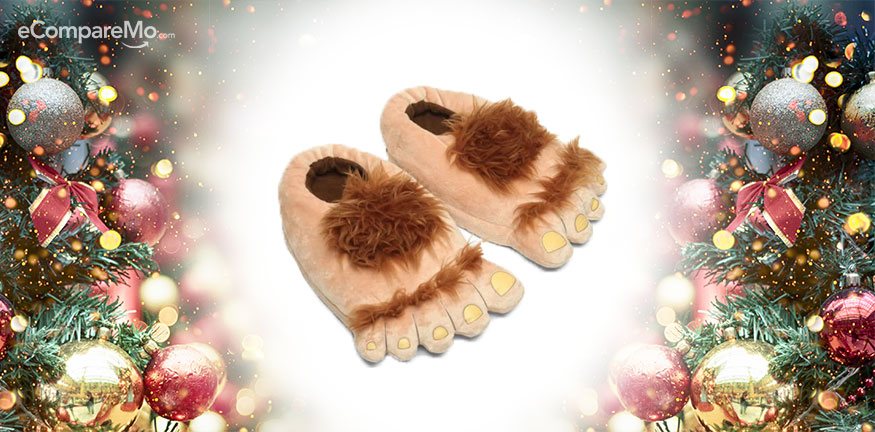 Unisex Bigfoot Plush Shoes
P718
Almost all offices have a dress code, but there's always that one wardrobe maverick who will get too comfortable and start to walk around the office barefoot. A pair of this quirky plush shoes will look like it's just an extension of their feet, but it will also keep them warm and cozy in an otherwise cold environment.
7. For the stingy boss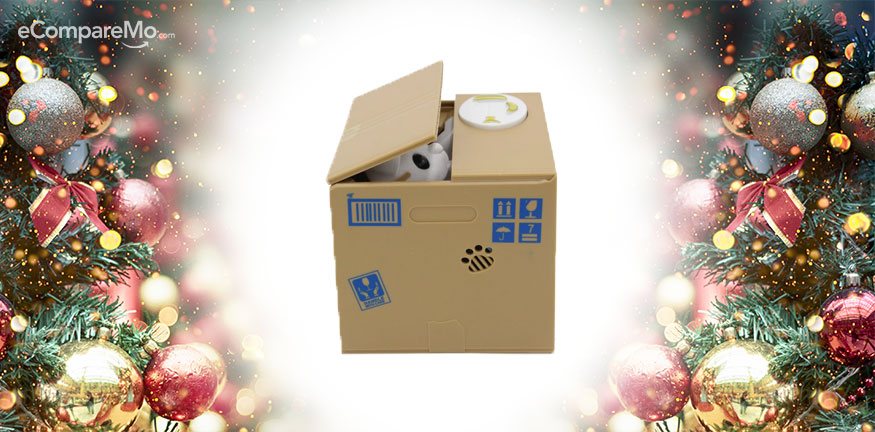 Mischievous Cat Coin Bank
P639
All bosses are penny pinchers; after all, it's their job to make sure the company earns the maximum amount. However, there are bosses who are reincarnations of Ebenezer Scrooge and deprive their employees of some basic supplies like coffee and toilet paper. As a backhanded insult, a coin bank where the cat "steals" the money is your perfect middle finger to a boss who doesn't want to shell out a little for some caffeination.
(Read: Four Important People You Meet In Your Career)
8. For the guitar hero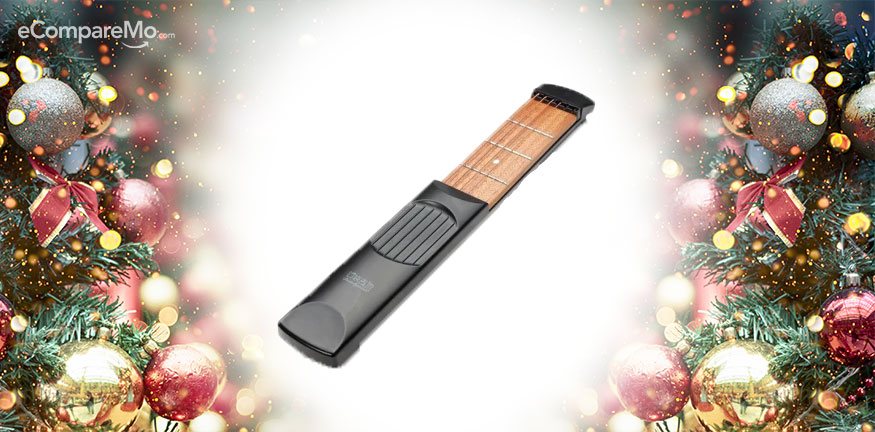 Portable Guitar Practice Tool
P737
Desk drumming? Check. Air guitar? Check. Bursting into a song? Check. One person will always be a bigger music fan than the rest of the company. If you give your coworker a guitar practice tool, he might become the next Frank Zappa or Dimebag Darell. This will solve your office entertainment – and help during the Christmas party presentations – for years to come, you know.
9. For the selfie addict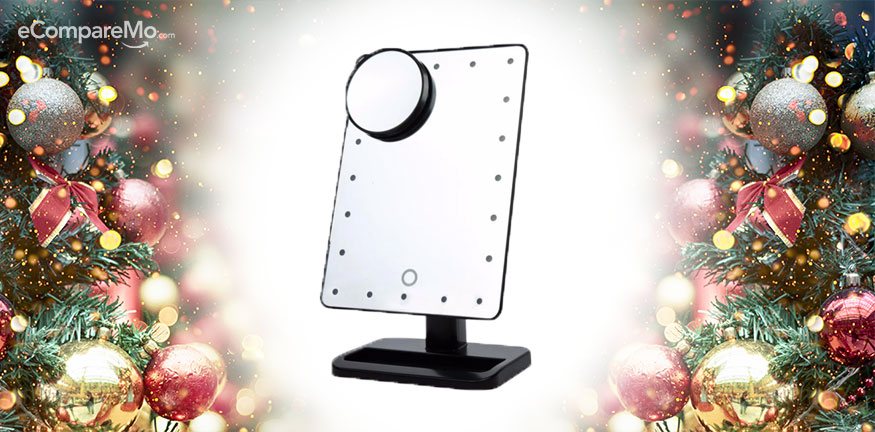 10x Magnifier LED Makeup Mirror
P849
From Instagram to Twitter to Facebook, there is one coworker will always stand out from the rest because of selfies. In addition, this person won't be caught dead with either brows untouched or hair unkempt. Keep them as good looking as their selfies with this mirror, which comes with a 10x magnifier for some more intricate activities like eyeliner application or unruly mustache plucking. Without this, your officemates will look infinitely worse than their selfies.
10. For the resident dudebro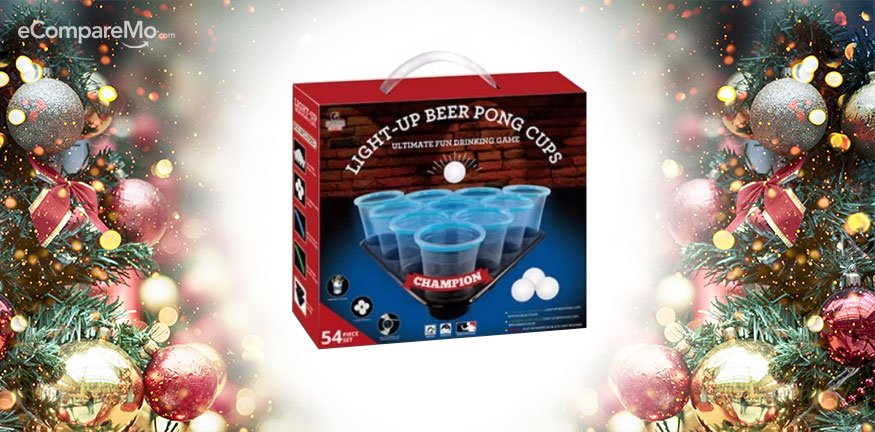 24-piece glow-in-the-dark beer pong set
P899
Every office is required to have a dudebro. For the uninitiated, he is a hardworking, beer-guzzling, gym-hitting semi-lovable coworker who must call everyone tsong, tol, pare, men, or dude. Since there is a huge chance he frequents Cable Car for the beer pong, make him look extra cool with a glow-in-the-dark beer pong cup set. Reusable, shiny, and just plain cool, your office dudebro will make you his best bro if you give him this.