A Credit Card First-Timer's Guide To Basic Credit Card Management
3 min read
If you're a new credit card holder, kudos to you for getting approved, because this means you're financially capable of repaying your card charges. It makes you feel like a legit adult. But do you really know how to manage your credit card and use it responsibly?
A lot of new cardholders struggle on the slippery slope of incurring credit card debts because they haven't really taken the time to understand how to properly use their card.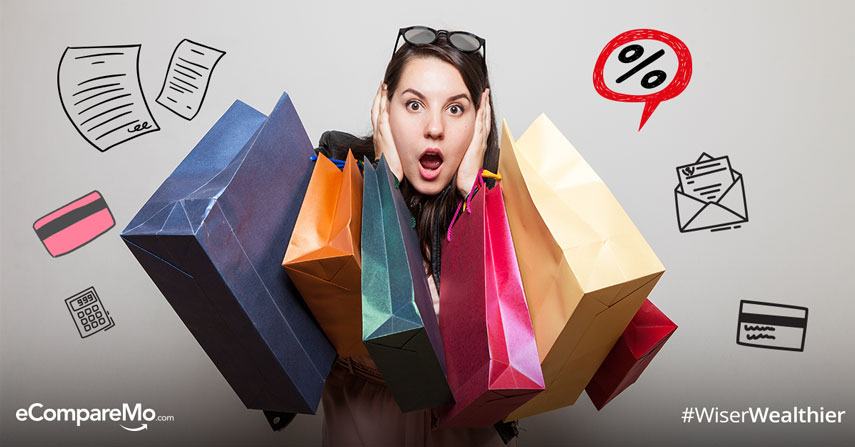 Credit cards provide a lot of conveniences, but they also come with a lot of responsibility on the part of the cardholder. And since it involves your personal finance, don't fall behind the usual credit card risks with the following ways you can manage your credit card well.
The Billing Cycle
One of the first things you need to know about your credit card is your bank's (or your card issuer's) billing cycle. This is so that you will know when to pay your card bills. Take note of your cut-off date and due date.
Cut-off Date– The billing period end date. For example, on a billing date of January 1 – 15, the cut-off date for your spending during this period is on the 15th. All card charges you've made before the cut-off date will show up on your next billing statement.
Due Date– The payment deadline. Miss this and you earn interest on your next bill. This interest is a penalty for paying late. Take note that, if you paid late AND didn't pay your credit card in full, you are going to be charged interest for both these actions.
Know when your due date is, so you can pay your bills in full before then and not incur interest. So, if it ever falls on a weekend, you'll know to pay it ahead of time.
Conveniently, the leading banks in the Philippines now have mobile banking apps available, so you're able to see an electronic billing statement and pay your bills through your phone and easily monitor your spending.
Interests and Charges
We don't need statistics to know that most first-timers easily get into the cycle of delinquent credit card debt. How they're able to cope with it is on them, but as a responsible first-time credit card owner, you need to understand the details of your card.
This cashless convenience doesn't come without a price. Know how credit card interests work, starting with the interest rates of your card.
For first-timers, it's ideal to go for a credit card with a low-interest rate. You want to be very diligent in paying for your card, but there might be a time when you're not able to pay your bill in full so you need be aware of how much you will be charged – and be capable of paying it.
Banks have different types of charges they've put in every card they offer. Read the fine print on your credit card, starting from the terms listed below:
Cash advance – Usually charges the highest of all other credit card interest
Credit limit – Self-explanatory. How much you're allowed to spend on your card. Best not to max it out.
Interest fees – You will be charged an interest for late payment, paying only for the minimum monthly amount due, and your total incurred debt.
Installment – Most banks have 0% interest rate features on installment transactions, for as long as you pay your charges on time.
Credit Card perks/rewards – Does your card come with free lounge access? How about discounts and freebies? These are just some of the features and privileges you can enjoy with your credit card. Stay updated on your bank's latest offers.
 Common Types of Credit Cards
These are the credit card features that would work best for beginners.
Low interest – A lot of starter credit cards in the Philippines have low-interest rates.
Rewards Card – You earn points for a certain amount spent e.g. P20 = 1 rewards point you can convert to discounts, perks, and air miles too.
Travel Credit Cards – They come with air miles points conversion and even lounge access in domestic and international airports
Your credit card will prove to be of good use this holiday season. If you haven't applied for a credit card yet, compare credit cards online and see which one has the features that would work well for you. This is the best way to get started in owning your first credit card.