How To Pay For Your Car Insurance Policy In The Philippines
6 min read
As much as you want to stick to one type of payment, unforeseen events can make a shift to routines. Of course, you don't want to mess up your payment history because it might create trouble with your auto insurance claim.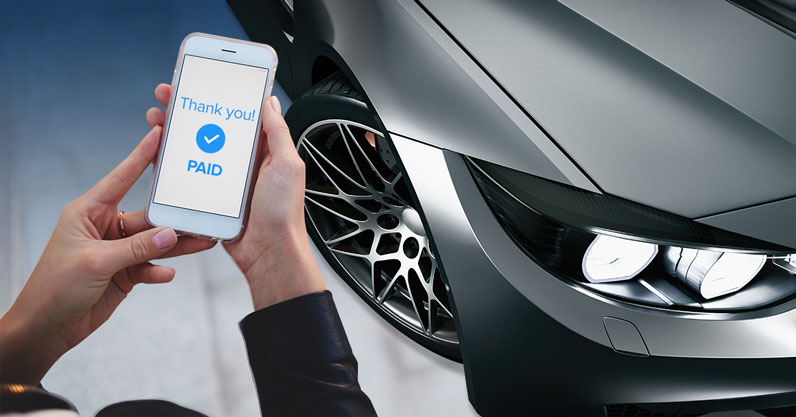 However, financial industries have come a long way, and even settling your car insurance premium has expanded in many ways depending on your schedule or lifestyle. Here's how to pay your car insurance policy in the Philippines in eight convenient ways:
1. Mobile banking
Mobile banking is the most convenient way to manage all financial transactions. Through the official mobile app of your provider's partner bank, you can pay your bills including your car insurance policy with guaranteed safety. A minimal fee is charged for the transaction, while others impose no charges.
Your phone is always with you, so convenience is at your hand at any time you preferred and at any location serviceable on the internet. Also, you are spared from traveling, waiting in queues, and other time-consuming efforts of paying at a physical office.
Digital financial services are created because our world has become fast-paced, so better enroll your accounts online to enjoy a hassle-free car insurance payment.
To pay for your car insurance policy through mobile banking, here are the steps:
Go to your preferred e-banking app and log into your online account.
Choose the menu/tab for bills payment.
Pick an enrolled biller, which in this case is your auto insurance provider.
Accomplish the necessary online form with all the details needed.
Review your payment details.
If applicable, type in the one-time PIN you will receive on your phone for security measures.
Click on the "Submit" button and wait for the email confirmation of your transaction.
2. Online banking
Online banking is the same method with mobile banking, except that the financial transactions are done on a different type of device.
While mobile banking refers to the mobile app of a provider-authorized bank, online banking refers to all devices other than your phone that can access the internet, which may be bulky to carry everywhere. These devices include tablets, laptops, desktops, etc.
To pay your auto insurance premium through online banking, you may follow the steps mentioned above (see item No. 1). Take note that if it's your first time to pay with this method, the bank may require you have your insurer enrolled as biller first. You can proceed with the insurance payment after the enrollment is confirmed within the day.
By getting connected to the internet and logging in to the official website of your provider's approved bank, you can also settle your car insurance payment without many ordeals.
3. Credit card
A credit card is another cashless payment option for auto insurance premiums. Most of the car insurance providers accept payments straight through the payment networks, Mastercard and Visa. This is one of the various convenient uses of credit cards that banks encourage their customer to take advantage of.
To pay your car insurance premium using credit card is as easy as presenting the card to the nearest office your provider. When the payment is processed, the personnel will give back your credit card with an official receipt of the transaction.
This is not as quick as the mobile and online banking as you have to travel to the physical office, but it is equally convenient and secure as a payment method.
4. Bank deposit
Bank deposit is another method to pay your auto insurance premium. By visiting any branch of the banks authorized by your auto insurance provider, you can make payments in cash.
To pay for your car insurance policy through bank deposits, these are the steps:
Go to your local bank and secure a queue number for your transaction.
Duly accomplish the bills payment form, providing accurate information such as account/biller name (car insurance company), policyholder's name, account/policy number, and amount to pay.
When it's your turn, submit the form and the payment to the teller.
Wait for your receipt or transaction slip.
Keep the receipt as the insurer might require a copy of it.
5. Post-dated check
Check payment is a more secure alternative in paying auto insurance, especially if you don't prefer shelling out a huge amount of money in cash. This way you can make staggered payments or pay at different intervals. However, confirm first if your insurance provider accepts this type of payment.
To pay for your car insurance policy through checks, here are the steps:
Go to the office of your insurance company in business hours.
Issue a check payment in person.
You can also have it delivered through courier to the company address.
Some insurance providers allow check payments to be deposited at any insurer-approved bank.
6. ATM card or debit card
ATM cards can also be your tool to pay for your car insurance. This is also a cashless payment that can be done through an automated teller machine of banks approved by your insurer, and that means you can make payments almost everywhere. However, it depends on the company if this payment method is allowed.
To pay for your insurance policy through ATM, follow these steps:
Find an active ATM and insert your debit card (source of payment).
Type in your PIN carefully.
Choose the Bills Payment service, then Category/Type and finally, Company/Biller.
Select the account (Checking/Savings) where the payment will be deducted.
Type in the policy number and the amount to pay.
Get your transaction slip.
7. Bills payment centers
Bill Payment Centers may be the next big option for you to settle your car insurance payment. Like banks, these accredited centers can be found anywhere with branches available nationwide. The following payment centers are:
7-Eleven
Bayad Center
Cebuana Lhuillier
ECPay outlets
Ever Superstores
M Lhuillier
Petron stations
Robinsons Department Stores
Savemore
SM payment counters
Tambunting Pawnshops
Western Union branches
Moreover, some of these payment centers have their own online facility or mobile apps. You can skip the long lines and skip waiting by paying instead through their online platforms. Examples are the CLiQQ app for 7 Eleven or Bayad Center.
To pay for your car insurance premium through payment centers, here are the steps:
Go to any branch of payment centers accredited by your insurance provider.
Accomplish the appropriate payment slip.
Show the filled-out form, billing statement of your premium, and cash.
Get your validated transaction slip and keep as a proof of payment.
8. GCash
GCash is not just about phone reloading and rewards for a mobile network. The mobile app has evolved into an e-wallet serving financial transactions such as funds transfer, bills payment, and many more. Now, it is another cashless option to settle your car insurance policy.
To pay for your auto insurance through the GCash app, here are the steps:
Open the GCash app and log in to your account.
Tap the "Pay Bills" icon.
From the Biller Categories, select "Insurance."
Choose the biller name or the car insurance provider.
Type in your account number and the amount of payment.
If you want to receive the transaction receipt through email, provide your email address.
Check the details and submit.
Enter your account number and the amount to pay. To receive a copy of your transaction receipt via email, enter your email address.
Review and confirm your payment.
Keep a good record of your payment with all the ways we listed above for your car insurance payment. Avoid late payments by shifting from an option to another depending on the availability and convenience. But of course, you have to ask your insurer what payment works for them.