How To Open A UITF Account In The Philippines
8 min read
You may have heard the term unit investment trust fund—or UITF—from your friends as a means of growing money faster than bank deposits. Financial experts would agree with this and there's no excuse for you to not get one.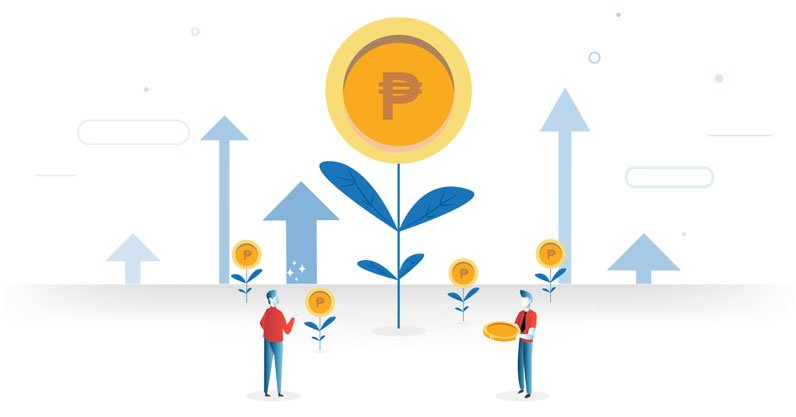 To help you make your money work for you, we made this article on how to open a UITF account in the Philippines.
What is UITF?
A unit investment trust fund is a pool of ready-made investments whose funds come from various investors aiming the same investment objectives. The amassed funds will be administered by licensed fund managers and be placed on arrays of financial instruments from the type of UITF an investor has chosen.
The common types of UITFs are balanced, bonds, equity, and money market funds, all of which offer bigger returns than bank deposits. Each one has its Declaration of Trust that enclose how the fund will be handled. There will also be quarterly and annual reports of the performance of the investment.
You can get UITF from banks and insurance companies. Some of them are usually liquid, which means that investors can readily withdraw from further investments, but others require a minimum holding period.
How does UITF work?
In UITF, an investor's money will be professionally managed by a trust corporation. This money will be invested in the preferred fund of the client. After it generates returns, the client will decide whether they will redeem the money or invest it again.
UITFs earn through dividends, interest, and stock price increase. A dividend is a part of the company's earnings that is given back to the shareholders. An interest, in terms of bonds, refers to what the government or institutions pay on top of the borrowed amount of money. Meanwhile, stock price increases come from many investors trusting the upcoming ventures of a business and this is considered crucial for fluctuations are a common occurrence in the market.
What are the fees involved in UITF? Here is the list of things you should remember:
Unit of participation – your proof of investment provided by the trust company, making you appropriate for losses and gains.
Net asset value per unit (NAVPU) – the value of UITFs or can be considered as the total worth of trust fund if the bank would supposedly sell it.
Initial investment – a minimum amount of money to open a trust fund.
Additional investment – the money you can invest on top of your initial investment. The amount is mostly set with minimum range, though there is usually no order for the frequency of investment.
Management fee – payment for administering the fund, which is already computed in NAVPU.
Tax – UITF earnings are subject to 20% tax.
Types of UITF
Here are the kinds of UITFs you can invest in and a short explainer of how each UITF instrument works:
1. Equity
Level of risk: high
Equity is a type of investment fund that takes the form of stocks. These are assets coming from the huge corporations and these generate higher returns compared to bank deposits or bonds. Because higher returns mean higher risk, the equity fund is an aggressive investment that should properly be governed by a professional fund manager.
What the fund manager will do is buy stocks from companies and trade these to gain dividends and surpass the benchmark. One way of these is handling a portfolio of equities or stocks possessing a high potential of growing, even if these portfolios are under the stock index or not.
2. Balanced fund
Level of risk: moderate
A balanced fund means an investment with returns that are derived from fixed income and stocks. From two different classes of assets, you get to earn in both ways. Its structure poses moderate risk since the volatility of equities is cushioned by the fixed income, and thus, it also rewards moderate returns.
With the allocation of your fund into two different securities, your portfolio becomes diversified. But because of the variety of assets for the fund manager to handle, it incurs higher fees.
This type of fund is suitable for people who want to invest but don't like too much risk like those who are saving up for their retirement. It's a safe bet if you are unsure of your appetite for investments.
3. Fixed Income Fund
Level of risk: low
A fixed income fund is generally a collection of money (from different investors) invested in multiple kinds of securities. These would include government securities, bonds, deposit products, commercial papers, and other instruments. Fixed income funds come in three types: bonds, money market, and index fund.
Bonds
Bonds are a prime example of fixed income security. It works like a loan reversed. Instead of the lender, it is the borrower who will create the contract or the eponymous "bond" that indicates the payment terms.
Also, borrowers can have a bond deal with multiple investors. Then, the lenders (or bondholders) will be paid by the borrowers with the face value of the bond and the yearly interest rate.
Because it can effectively gather a huge amount of funds without being monopolized by a single investor, corporate and government entities choose to leverage this type of investment.
As a bondholder, you get better returns and protection when the borrowers go bankrupt. Investment can be of short, medium, or long terms – all of which keep your capital while earning from the interests. Bonds can also be sold and traded in the stock market.
Money market
Money market is a venue of trading for banks and other institutions. This means buying and/or selling of short-term debt vehicles with a variety of maturity duration, which can be between overnight and a whole year. It's a means for financial institutions and huge corporations to gather and borrow capitals in a short period.
Since these debt instruments are traded in wholesale and impractical for an average Filipino to possess these securities, an investor cannot choose to purchase or own these assets on his/her will but only through the decisions of a professional fund manager. The funds are placed in different investments that create diversification on one's portfolio.
This is considered a good avenue for investors who want to stay safe with risk management.
Index fund
An index fund is a long-term investment that mirrors the performance and ROIs of a stock market. In our country, we have only one industry index for the fund to match with: Philippine Stock Exchange Index (PSEi).
The management of index funds come with lower expenses as opposed to other kinds of fund. In the long run, index funds have better gains as the majority of administered investments usually fail to best the broad indices.
How to invest in UITF
To open an account or invest in UITF, here are the basic documents needed and the process to go through.
Documents required:
Account record
Signature card
Client investment suitability (CIS)
Declaration of investor/s
Investor profile questionnaire (IPQ)
Omnibus participating trust agreement
Risk disclosure statement (RDS)
Additional documents may be needed for the following:
If personal account: photocopy of two valid IDs
If single proprietorship accounts: application for trade name, the government-issued ID of the proprietor, DTI-issued registration certificate, mayor's permit, and notarized special power of attorney for signatories.
If corporate accounts – articles of incorporation and by-laws; SEC-issued certificate of incorporation; list of elected officers, directors, and principal stockholders; notarized board resolution of authorized signatories; valid ID of each signatory, verification of the authorized representative of the client; SEC-issued secondary licenses, if applicable
The needed items from the list may vary per institution. Better contact your local bank and ask for the appropriate documentary requirements.
Here is a step-by-step guide to opening a UITF account:
Visit your bank and inform the representative of your UITF application.
You will undergo a profile assessment to match the type of investment appropriate to your risk tolerance.
Fill out an application form and submit a government-issued ID as well as the required documents.
Open the investment account with the required minimum amount of money. The process may take days. You can also opt to subscribe or buy more units through online accounts (if applicable) or transfer the money to the investment account automatically from your deposit account.
Get the company's details and keep in touch.
(Read: How To Avoid Becoming A Victim Of Investment Scams)
Tips on getting a UITF account
1. Start early
Having only a savings account in the bank gives you insubstantial returns. By venturing in investment, you make your money grow faster.
2. Invest small for a start
Don't rush on earning a lot by investing a large portion of your money. Begin with small money and gradually increase it as you also learn the process.
3. Stay invested
Though no rule says it, you must reinvest or add more money regularly if you can. You will reap more if you plant more.
4. Stay updated with the status of the fund
By tracking your investment, you know what happens with your trust fund and gain foresight of possible risks. This will influence your investing habits.
5. Attend training for trading and stocks
The art of trading is hard to master. Study how the stock market works by talking with experts and attend seminars to expand your knowledge.
6. Diversify
Learn other types of investment. The goal of investing is to have a diversified portfolio for higher returns and reduced risks.