Private Banking: An In-Depth Guide To VIP Banking In The Philippines
6 min read
Did you know that there's an exclusive service offered by banks to select clientele? If you have a net worth of whopping seven digits or more, private banking is the best way to take your finances to the next level.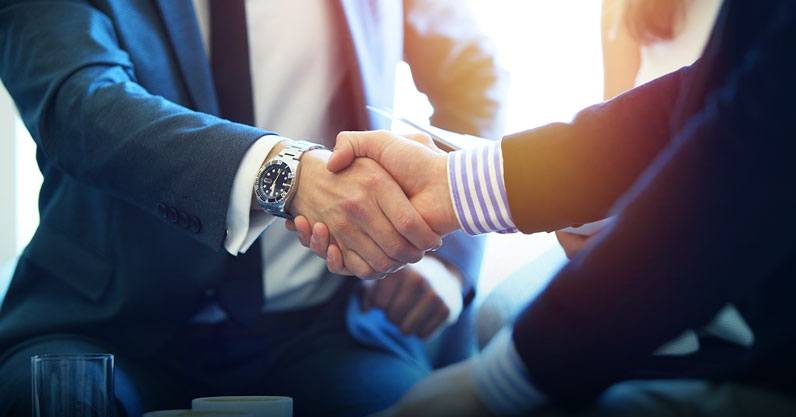 Private banking, as it is commonly called, is a personalized financial and concierge banking service provided to the exclusive clients who will pass the criteria. These are high net worth individuals that are serious about growing and protecting their funds.
Though the service sounds pretty unheard of for most of us, the Philippines is actually one of the fastest-growing very high net worth (VHNW) countries in the world, outside of China and the US. 
The compounded annual growth rate of Manila is seen to be at 9.4% between 2018 and 2023, as reported by data firm Wealth-X's Very High Net Worth Handbook 2020. This is why the leading banks in the country such as BDO and BPI have been reaping international awards for the best private bank and are continuing to improve their services.
And so, it's time we get to know private banking and its unadvertised operations.
What is private banking?
Private banking is a personalized and exclusive banking service offered to clients who are considered high-net-worth individuals (HNWIs) based on their total assets invested in the bank.
The sum of these assets are called total relationship balance (TRB). It is made up of the client's average monthly balances, including joint accounts, usually shown on a client's monthly bank statement. Though some banks or financial institutions may have exceptions to the rule, TRB remains the biggest eligibility requirement for a client to be considered for private banking.
Who are private banking clients?
To understand the service, you need to know about its target market. Or in this case, how much they are worth.
A high-net-worth account holder is eligible for private banking. For instance, UnionBank's private banking requires an asset of at least P100 million.
Other minimum TRBs can be around P10 to P25 million, although information about updated private banking TRBs for the Philippines' biggest banks remains unpublished. The fact remain that HNWIs with millions of assets in one bank will get preferential treatment, assessed and deemed qualified for priority banking, or given a much bigger option of wealth management or private banking.
Some eligibility exceptions do apply, as banks or financial institutions can consider a client for private banking, depending on their assessment.
These individuals could be the child and direct heir of their existing private banking client and the banks want to prepare them early on for money management. There are also young professionals whose career path and income are growing at a faster rate, proving themselves to be potential customers for the VIP service.
In fact, UnionBank's private banking for ultra-rich individuals with at least P100 million worth of net worth extends to these HNWIs' families.  
In partnership with Swiss private bank Lombard Odier, UnionBank treasurer and chief finance officer Jose Emmanuel U. Hilado said they are looking at a 25% annual asset growth through their private bank. UnionBank Private Banking extends towards providing "advisory on family services such as succession planning, wealth structuring, and philanthropy."
Private banking, priority banking, wealth management: what's the difference?
When it comes to the hierarchy of affluence in banking services, it should go as, priority banking, wealth management, and private banking.
In the Philippines, the TRB needed to be considered for priority banking is at a minimum, P1 million for Citibank, P500,000 for BPI Preferred banking, and up to P6 million for the likes of HSBC Premier or their foreign currency equivalent. Security Bank's Gold Circle, their version of priority banking, has a minimum TRB of P500,000.
It can get tricky as some banks in the Philippines claim they have private banking, but given the HNWI standards and hundreds of millions of TRB required for private banking, these offers actually only pass up as wealth management, or priority/preferred banking.
This does not, of course, discount the fact that priority banking and wealth management opens up clients to special treatments and the best, most exclusive offers.
Investopedia differentiates wealth management as generally involving "advice and execution of investments." So private banking is not just about investments.
"Private banking does not always deal with investing. Private bank staff may offer clients guidance on certain investment options, but not all banks will be involved in the actual process of investing assets for their clients. Most clients utilizing private banking services open deposit accounts of one kind or another," elaborates Investopedia.
Private banking perks and services
Private banking is all about bespoke, personal, and tailor-fit investments and money management.
Clients are given the best financial advice, updates, and reports regarding their asset growth. Perks and freebies are always provided such as VIP concert tickets, first flights out of the country at short notice, and all other access the banks and the private concierge can offer.
The service usually offers a team of financial experts at the client's disposal, including but not limited to tax, global investments, mortgage, real estate, and insurance advisers. With their combined expertise, they can help secure your wealth even in the most bearish of markets.
And because time is money, having a private banker makes it faster for HNWIs to go through the bureaucratic process of the bank or financial institutions. A VIP client could even have their 24/7 concierge within the bank, following their orders and requests. Basically, they don't have to go to the bank—the bank follows them. No waiting in line, and no requests delayed or forgotten.
The VIP treatment extends to the fast processing of banking transactions, with exclusive offers for mortgages, line of credit, and lower interest rates. Think low-cost mortgages, and premium credit cards with the best perks. Processing fees are usually waived, and private banking clients are given the best options for credit cards in the market.
Credit cards for private banking customers
Another perk for HNWI and private banking clients are invite-only credit cards.
Invite-only credit cards which are of mythical status for most people are made available for high net worth individuals as it's the number one requirement for these exclusive credit cards. One of the most coveted cards is the American Express Centurion Credit Card, which is more popularly known as the Black Card. 
In the Philippines, there are not a lot of credit cards advertised that are exclusively made for private banking and/or preferred banking customers, but below credit cards stand out in that they are said to have been made for the affluent:
Launched in 2018 specifically for "travelers and its upmarket clients," the BPI Visa Signature card continues to deliver the best of BPI's banking and credit card services as they tailor-fit their perks and privileges to their affluent clients.
Features:
One Real Thrills Rewards Premium Point for every P20 spend 
To be launched soon, BPI myVoyage is an exclusive BPI booking portal for airline tickets, hotel stays, and car rentals
Special foreign currency exchange rates
Up to P20 million travel insurance coverage
Global Visa services, including 24/7 Visa Worldwide Concierge
Complimentary access to Pacific Club Lounge in NAIA 3 when you book your flight using BPI Visa Signature 
50% discount at select partner merchants 
| | |
| --- | --- |
| P5,500 | 3.50% |
Straightforward and convenient, the HSBC Premier Card offers a no-frills exclusive and loaded-with-perks credit card for its loyal and high-income account holders.
Features: 
One bonus point for every P20 spend, and four times the bonus points for purchases abroad
Free travel accident insurance and travel inconvenience coverage of up to P10 million
Mastercard Global Services, such as an emergency cash advance
Access to Mastercard Airport: experiences with LoungeKey membership to more than 850 lounges in over 400 airports worldwide
HSBC iPass exclusive offers
| | | |
| --- | --- | --- |
| Free for life | 3.10% | A TRB of at least P3,000,000 |
| | | Or a home loan of at least P6 million to be eligible |
Although there are only a handful of cards created exclusively for private banking clientele, these people don't have to worry about being eligible to get any credit card they want. At this point, it seems pretty obvious already.
Elite credit cards for non-private banking clients
Of course, even for the most hardworking individuals, it would still take a lot of time and effort to be a private banking client. However, all the great opportunities and exclusive privileges are still within reach for those who truly deserve top-tier treatment. No need to be a private banking client! 
Check out these elite credit cards for high-earning individuals. Having these in your wallet will definitely make you feel like a VIP.
Metrobank World Mastercard
Expect a world of opportunities in your new life as a Metrobank World Mastercard holder. When it comes to exclusive privileges with the Metrobank World Mastercard, you surely won't fall short. 
Features: 
Avail of a 0% installment plan for up to 24 months at partner merchants 
Double the rewards points for every P20 you spend overseas 
Free accidental death/disablement travel insurance of up to P5 million
Triple the rewards points for every P20 you spend at Rustan's Department Store
Earn one (1) rewards point for every P20 you spend 
| | | |
| --- | --- | --- |
| Principal: P6,000 | 3.50% | P4,000,000 |
| Supplementary: P3,000 | | |
Metrobank Travel Platinum Visa
This is an all-in-one travel credit card packed with all the features best for the jet setting, high-flying individual.
Features: 
Free accidental death/disablement travel insurance of up to P5 million
Avail of the 0% installment plan of up to 24 months with partner merchants 
Redeem your accumulated points for air miles with Philippine Airlines, Cathay Pacific Airlines, and Singapore Airlines
Enjoy unlimited access to over 950 airport lounges
Earn one point for every P17 you spend overseas and on airline and hotel bookings
Get dining and hotel reservation assistance with the 24-hour VIP concierge service
With easy installment payment terms at a low-interest rate when you transfer your other credit card balance to your Metrobank credit card. 
| | | |
| --- | --- | --- |
| Principal: P5,000 | 3.5% | P800,000 |
| Supplementary: P2,500 | | |
EastWest Singapore Airlines KrisFlyer Platinum Mastercard
Launched in 2019, this co-branded card partnership between EastWest Bank and Singapore Airlines lets the cardholder earn more air miles.
For every P45 spent, the cardholder can get three KrisFlyer miles while a P100,000 spend earns 3000 KrisFlyer miles, which makes it easier for the cardholder to fly for free, or travel more often with all the other perks that come with it.
Features: 
Free comprehensive travel accident and inconvenience insurance of up to P20 million for you and your family when you purchased your tickets using your EastWest Singapore Airlines Krisflyer Platinum Mastercard.
With 0% interest on selected items on participating merchants. 
Get bonus Krisflyer Miles when you apply for an EastWest Singapore Airlines Krisflyer Platinum Mastercard 
With 2 complimentary access for you and your guest per year on VIP Airport lounges. 
With lighter monthly installment terms when you transfer your other credit card balances to your EastWest Singapore Airlines Krisflyer Platinum Mastercard
| | | |
| --- | --- | --- |
| Principal: P4,000 | 3.5% | P1,200,000 |
| Supplementary: P2,000 | | |
Citi PremierMiles Card
About the biggest luxury in life is being able to travel as much as you want. The Citi PremierMiles Card took that to heart with their low 1 PermierMile conversion rate for every P30 spend and packed it with all the biggest travel features. What's more, these are never-expiring points so you can keep using your card and enjoy all its privileges.
Features: 
Citi PremierMiles Card comes with Citi Paylite installment plan that lets you convert your big purchases into monthly installments for up to 36 months.
Use your Citi PremierMiles Card at Don Henrico's to enjoy up to 15% OFF, for a minimum bill of P1,500. Promo period until April 30, 2020 
Earn miles using your Citi PremierMiles Card, every P1 is equivalent to five miles
Use your Citi PremierMiles Card at Crimson Filinvest City, Manila and get up to 60% off on published room rates. Booking period until March 31, 2020.
With a flexible balance transfer feature of up to 60 months. 
| | | |
| --- | --- | --- |
| Principal: P5,000 | 3.5% | P360,000 |
| Supplementary: P2,500 | | |
Security Bank World Mastercard
This credit card gives Security Bank World Mastercard holders the spending freedom, rewards, and best travel features as a premium client.
Features: 
0% installment plan 3-12 months 
Free travel accident insurance when you charge your travel fare to your card
Enjoy 7% Off on Bookings Worldwide with Agoda using your Security Bank credit card. Promo period until October 15, 2020 
Earn non-expiring reward points, P20 = 1 point
Reward points can be converted into air miles
Avail balance transfer payable in up to 24 months 
| | | |
| --- | --- | --- |
| Principal: P5,000 | 2.5% |  P3,000,000 |
| Supplementary: P2,500 | | |
Other Sources: Yahoo Finance, Investopedia, Bank Rate