How To Make Money Off Online Games
3 min read
It's totally possible. Let us count the ways.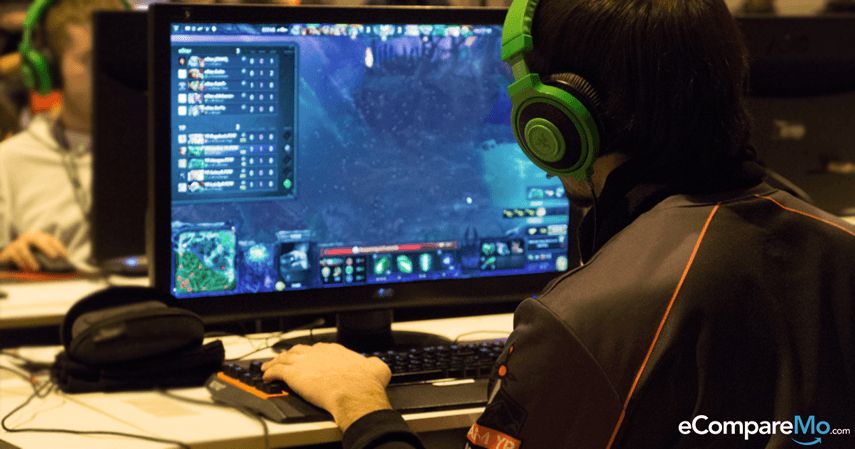 This June, one of the biggest eSports tournaments will happen in the country. The best gaming teams from all around the world will face each other for prestige—and a huge prize pool.
ESL Gaming, a major eSports league network, is bringing in Manila Major, an annual tournament among Dota2 e-athletes sponsored by American gaming company Valve. Both local and international fans are all excited to see who will emerge victorious from eight teams participating in the said event.
Currently, ESL Gaming has more than six million members from all over the world—all of which are eyeing a grand total of $3 million (or about P141 million) in cash prize. If gaming used to be frowned upon and merely dismissed as a childish endeavor, people today, especially the younger ones, look up to gamers as if they're rock stars and movie actors. Because really, they are.
If you too are thinking of making money out of online games such as Dota 2 and League of Legends, you just might get inspired by this.
1. Become a pro eSports player.
The Philippines is no stranger to gaming; almost street in the Philippines has at least one computer shop harboring people who want to get better at games like Defense of the Ancient 2 (Dota2) and League of Legends.
In 2004, a group of friends decided to put the country's flag into the global gaming arena. After participating in different tournaments around the world, Mineski rose to prominence and is now hailed as one of the best teams in the region.
Aside from Mineski, dozens of other teams like TNC, MSI Evolution, Imperium, and Pacific Internet are renowned prizefighters in the local competitive gaming scene.
2. Run your own premier gaming hub.
To meet gamers' needs for speedy internet connection and tournament-grade hardware, Mineski started Mineski Grounds, a top-of-the-line computer shop where people can experience premium gaming. To extend the experience to others, Mineski launched Mineski Infinity in 2009 and currently has more than 20 branches throughout the country.
3. Upload or stream gaming videos.
Last year, YouTube wunderkind Felix "Pewdiepie" Kjellberg earned around $12 million by making videos of him playing different video games. Just like Pewds, many other web video producers make money by uploading videos regularly and earning revenue from advertisements.
"Let's Play," a highly popular type of web content where creators upload videos of them playing video games, has amassed a great following over the past few years. Just a few weeks ago, Suzzane Irsaga (or more commonly known online as Suzzysaur) was able to raise P33,385 by live-streaming herself while playing League of Legends—and she is not the only one using platforms like Twitch to earn money.
4. Build, play, and sell accounts.
Gaming requires people to spend countless hours leveling up their characters and working their way to the top. While some people can endure sleepless nights and thousand spent on premium items, others are willing to throw a lot of money just to get their hands on strong characters. Professional character makers do the same thing over and over again: create an account, level it up, and sell it to willing buyers.
Gaming companies state in their end user license agreement (EULA) that owners are merely given access to their accounts, which means they do not really own them. However, markets for strong character accounts still exist, and it will stay until gaming is king.
The world of gaming is slowly becoming lucrative industry in the Philippines, with Filipinos getting more and more involved in gaming, especially in competitive eSports. Soon enough, we will be able to keep up with the top gaming countries and produce world-class champions. –Dino Mari Testa
Have you ever earned money from online gaming yourself? Share your story in the comments section below!