Meet The Persons Behind These Household Names
4 min read
How well do you know Mang Tomas, Mama Sita, Julie, Max, and Gerry?
Remember that bit we did on naming your business?
Now here are a number of well-known and well-loved Filipino brands that are named after real persons–founders, chefs, and owners. Just sharing some trivia so that the next time you munch on these goodies or dine at these restaurants, you know who you're actually eating.
Mama Sita Spices and Sauces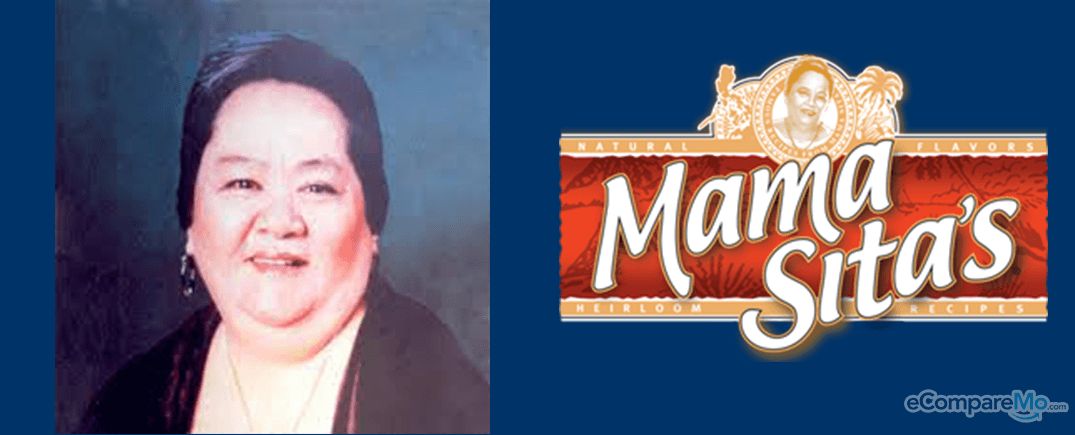 Teresita Reyes is the eldest daughter among the 12 children of the founders of the famous Artistocrat Restaurant, Dona Engracia and Justice Alex Reyes. She was in charge of running errands to the market and cooking in the kitchen with her mother. For the years that passed, she tasted various cuisines all over the world and believed that Filipino dishes could stand out too. Mama Sita made it her mission to nurture Filipino heritage and created her special mixes and sauces.
Mang Tomas All-Around Sarsa
The man wearing salakot on the bottle of your favorite all-around sarsa was a meat vendor. It was in the 1950s when the lechon first gained popularity, and the business was starting to be seen as lucrative. Tomas de los Reyes' house was then perfectly situated at the La Loma Cockpit Arena, where he sold pre-roasted pork for the victors who passed by. He created a liver sauce for his lechon, and it has since become a staple in meals, These days, Pinoys pair it even with sinigang, chicharon, and hotdogs.
Gerry's Grill
This restaurant and bar is known for Pinoy gastropub hits like pork sisig, crispy pata and kare-kare. Founder Gerry Apolinario was a fan of cooking and grilled dishes, and had his eyes on putting up a hang-out place when he was still in college. The bar he opened initially started out as a go-to drink place but eventually made room for families and friends who wanted a taste of Gerry's.
Ineng's Barbeque
Couple Richard and Michelle "Ineng" Santiago offered special pork barbeque at a weekend market on the corner of Edsa and Main Avenue. Their stall quickly became a hit; in just 12 weeks, they hit a record of 40 sticks sold in an hour and had thousands of orders. After being concessionaires on weekend markets, they started to put up branches all over town.
Manang's Chicken
Jill Gerodias Borja's family won a jackpot as they found a house helper, Manang Linda, who worked magic in the kitchen: she'd serve a juicy and distinct type of fried chicken at the table. The family noticed that visitors would crave Manang's irresistible signature fried chicken. Jill gave it a shot at Mercato Centrale and shared the famous family hit, and Manang's Chicken, the restaurant, has since been growing more and more popular.
JT's Manukan Grille
If you've ever been to one of their 12 branches, the retro movie posters hanging on the walls of JT's Manukan Grille should have already given you an idea who runs the place. Yes, it's none other than Filipino actor and director Joel Torre, who ventured into the food business in the early 2000s, serving mainly the pride of Bacolod, chicken inasal, as well as other Pinoy favorites like kansi, sisig, and batchoy.
Max's Restaurant
Maximo Gimenez, having studied at Stanford, had grown good ties with American troops after the Second World War and welcomed them into his home. His visitors were served a special fried chicken recipe by his niece, Ruby Trota, matched with cold hard drinks. With this in mind, he put up "Max's Bar," which was initially a gastropub, and has since become a Filipino favorite in the country.
Julie's Bakeshop
At the age of 47, Julie Gandioco was a canteen concessionaire in three different companies. Feeding numerous employees, she noticed the big demand for bread and was advised by her bread supplier to put up her own bakeshop. With that in mind, she opened her first bakeshop in 1981. Julie's Bakeshop now has numerous branches all over the country. It has also recently opened a branch in Canada and Indonesia.
Milo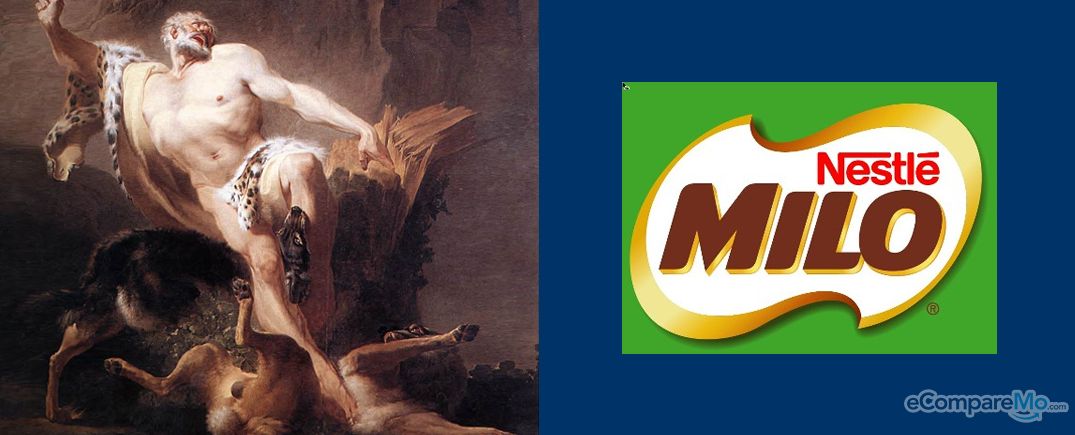 Every wonder where your favorite energy-releasing chocolate drink got its name? Milo was an Olympian from the Magna Graecian city of Croton during the sixth-century BC. As an Olympian who bagged a six-time victory, his name represents strength and power that the brand offers to its consumers. –Diana Lyn Balbalosa