How To Apply For DOLE Emergency Employment For Informal Workers or TUPAD
4 min read
The Department of Labor and Employment (DOLE) has launched various programs to mitigate the economic damages brought about by the COVID-19 pandemic. The Labor agency has provided financial assistance to different types of beneficiaries, especially workers who were displaced because of the implementation of enhanced community quarantine (ECQ).
Now, workers from the informal sectors and marginalized groups can still earn amid the lockdown. Here's how informal workers can apply for DOLE TUPAD Emergency Employment.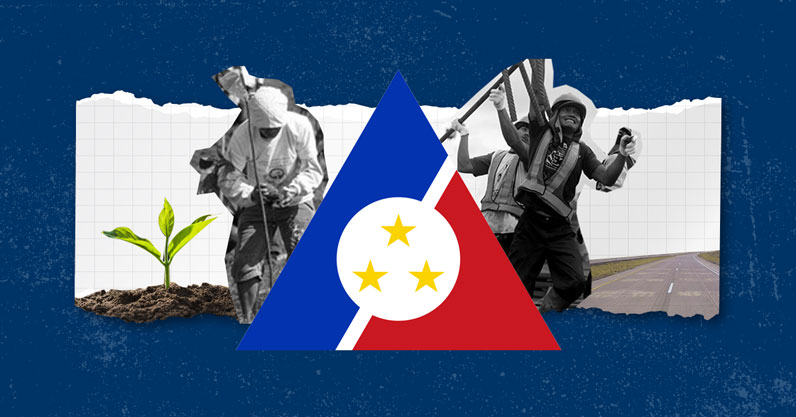 What is DOLE TUPAD?
TUPAD stands for "Tulong Panghanapbuhay sa Ating Disadvantaged/Displaced Workers," and it's a community-based program/assistance that provides temporary employment for workers from the informal sector who are displaced and affected by the ECQ.
Informal workers are:
Underemployed, or paekstra-ekstra lang
Seasonal workers
Self-employed
Displaced marginalized workers
Workers outside the quarantined regions who also lost their means of earning
Types of emergency employment under the TUPAD Program
Here is the list of work that informal workers will be designated to:
Social community projects
Improvement, maintenance, and repair of common public infrastracture (schools, health centers, etc.)
Debris clearing
De-clogging of canals
Debris segregation and/or materials recovery
Stockpiling and clearing
Economic community projects
Rehabilitation, maintenance, and repair of common service infrastructure, such as:
Bridges
Farm-to-market roads
Post-harvest facilities
Public markets
Fish ports
Production and display centers
Agro-forestry community projects
Tree planting
Seedling preparation
Reforestation
(Read: Where To Donate Cash And Supplies To Help Fight COVID-19)
What are the benefits under TUPAD program?
The benefits under TUPAD is an emergency employment lasting up to 30 days, depending on the job designation. This is under the "Barangay Ko, Bahay Ko! Disinfecting and/or Sanitation Project," or #BKBK.
TUPAD benefits

Duration of employment

10 to 30 days

Hours of work

₱

20,000 to

₱

50,000

Amount of pay per day

₱

100,000 to

₱

150,000

Other provisions

Enrolment in micro-insurance for the group safety and health orientation

Personal Protective Equipment (PPE) in the form of T-shirt and hat materials necessary in performing the work TUPAD ID*
Computation of TUPAD benefit
If a displaced worker in NCR rendered two weeks of service under TUPAD or #BKBK, then:
Minimum wage for NCR multiplied by 14 days = TUPAD pay
P537 x 14 = P7,518
*Aside from the pay and other benefits, the worker will also be asked what training or skill from TESDA they want to acquire to prepare themselves for self or wage employment after this project.
Who are qualified?
Qualified applicants are the following informal workers:
Kasambahays or helpers
Jeepney drivers
Public Utility Vehicle (PUV) drivers
Angkas drivers or from similar ride-hailing apps
Carinderia owners
Vendors
Dishwashers
Independent contractors
Senior citizens who are still fit to work
NOTE: You don't have to be a registered voter to apply for this program. Beneficiaries, who received financial assistance from LGUs, can still apply for TUPAD #BKBK if the total benefit does not exceed ₱8,000.
Who are not eligible for TUPAD Program?
Applicants are not qualified to apply for TUPAD if they are:
Chosen beneficiaries of DOLE under the COVID-19 Adjustment Measures Program (CAMP)
Chosen beneficiaries of DSWD under Assistance to Individuals in Crisis Situation (AICS)
Farmers who received cash subsidy from Department of Agriculture
Persons aged 17 and below, as per anti-child labor laws
Who will process the application?
These are the authorized people to process the applications of informal workers:
Barangay captains
Mayors
Other local government officials
Requirements for TUPAD
No requirements will be needed from the applicants/beneficiaries, but the barangay has to submit documentary requirements to the nearest LGUs:
TUPAD Work Program
Letter of Intent
List of beneficiaries
Memorandum of Agreement, between DOLE and the Barangay/LGU.
Contract of service is also accepted
(Read: How To Find A Job During A Crisis Like COVID-19)
Steps to apply for TUPAD programs
Here's the process for informal workers to become part of TUPAD:
The informal worker must go to to the Barangay Hall or the municipality's Public Employment Office and ask to be included in the beneficiary list under TUPAD #BKBK. As per DOLE, it is recommended to do this through a group representative.
If the local Barangay or LGU is not familiar with the process, the informal worker can also apply individually by sending an email to regional DOLE office based on the area. DOLE will verify the details from LGU.
Beneficiaries who are approved will be designated to clean and disinfect their houses and surroundings.
A beneficiary who finished the task will be provided with a proof of completion by the local barangay.
How to receive the TUPAD cash benefits
Here's how the payment will be given to beneficiaries:
As administered by LGU or Barangay, TUPAD beneficiaries will receive their payment or cash benefits in as a money remittance through Palawan Express.
The beneficiary will receive 50% of the pay on the fifth day of work, and the remaining amount will be at the end of the 10-day work duration. It varies with those who have longer period of employment.
For areas without money remittance centers, LGUs can reach out to DOLE for the release of cash.
For more details, please refer to the DOLE website or call their hotline 1349.