How To Find A Job During A Crisis Like COVID-19
6 min read
Employment during the time of coronavirus has become quite turbulent, with various industries severely affected by the enhanced community quarantine (ECQ).
According to economist and National Economic and Development Authority (NEDA) Director-General Ernesto Pernia, unemployment rate in the Philippines could shoot up back to its double-digit figure after it went down to its "historical low" rate of 5.1 percent last year.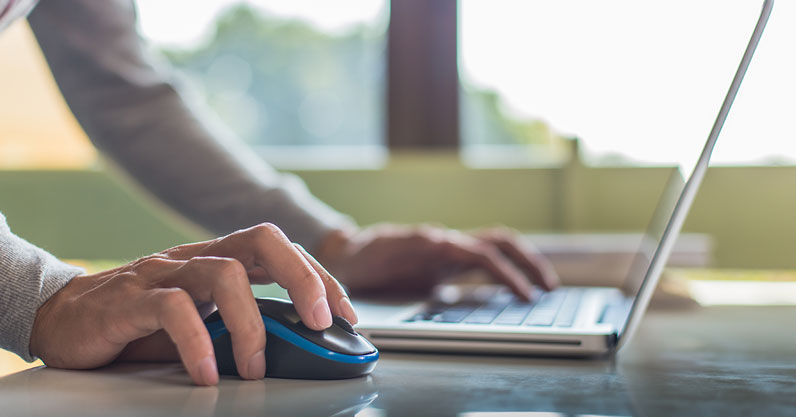 With many jobs in peril—not to mention some that have already been axed or rendered non-essential during the crisis—job hunting will become a top priority even for those who are still employed. 
To help you get back on track during these trying times, here are some steps on how to find a job online during COVID-19 season, or any crisis for that matter.
Pick the right industry
A lot of industries are under attack right now, given that foot traffic is on the down low due to lockdowns and fear of contracting the virus. Sectors like travel and hospitality, events, entertainment, and others are hit because their services are rendered useless during these times, according to Fast Company.
However, there are some areas where jobs are still aplenty even with all the chaos out there. For instance, the food industry is still surviving not only because it is a necessity but also because the demand is still there.
Now, where to apply for a job? Based on multiple sources, the following industries will continue to have a high workforce demand amid the COVID-19 threat:
Food and beverage
Healthcare
Media 
Pharmaceutical 
Real estate 
Logistics 
Manufacturing 
Start from these industries: instead of taking a shot in the dark, why not focus on sectors where you have a higher chance of getting a job?
Sprint instead of doing a marathon
With COVID-19 disrupting the global machinery, it is perfectly fine to put your long-term goals on pause for now. In terms of employment, this means that making a big career step should be postponed.
Instead, you need to train your sights on the here and the now, including up to 90 days from now. Although the effects of COVID-19 are debilitating, this cannot go on forever. 
To work on short-term goals means that you are free to take a job that is not within your current industry—and no one will punish you for that, so it's perfectly fine.
(Read: How To Make Extra Money While In Quarantine)
How can you work on short-term goals? For starters, you can take the following steps to ensure higher chances of employment:
Instead of focusing on your industry, why not put a premium more on your strengths? This means taking note of your most marketable skills and using those to look for a job. Even if it's not the industry of your dreams, what matters is you get employed at the moment.
If an employer is offering remote work opportunities, then you should put a premium on that company even if the compensation is much lower than your expecting/asking rate. Telecommuting will offset the decrease in your income. Besides, it's better than nothing. 
Consider looking at industries that are still ramping up their job hiring. For instance, if you're a former healthcare professional who switched sides (yet your professional license is still valid), maybe it's time to go back to the fold. Go back to the sectors that are least likely affected by the quarantine and start your search from there.
If you're worried that you cannot go back to the way you used to be, don't. Your dream job can wait; survival doesn't.
Supercharge your resume
In the old days, human resource employees had to sift through countless resumes and read them closely to find the perfect candidate. With employment marketplaces getting smarter, companies can now outsource the hard part—and you as a job applicant should keep up with the times.
What does it mean for prospective employees? Especially now where telecommuting is becoming the new norm, HR people are now automating their hunting process by using the right keywords to find the best candidate for them. You may have an illustrious career but if your credentials aren't fully fleshed out, your application will end up in a virtual discard pile.
How can you stay ahead of the curve? Take advantage of resume keywords to make your application both human- and machine-readable. To go through this quickly, here are some tips you can do:
Go through job postings of your choice and look for keywords such as job-related terms and action words. Go to the responsibilities and eligibility section of the job posting and see if you can pick up a few terms that match your credentials and add them to your resume. 
List down your current responsibilities as well as achievements in your job that fall under SMART (specific, measurable, attainable, relevant, time-based) goals. 
Using the keywords and your previous experience, try to package yourself in the most honest yet stellar way possible. Don't overdo it and don't lie; they'll know. 
If you can cut through the competition by leveraging keywords, the only thing you have to do is to impress the HR during the interview. Now that's where you try to back your claims.
Be prepared for that home interview 
Since remote work is on the rise now, it's highly likely you'll be interviewed by prospective employers through video conference or phone. While it sounds like you can breeze through it as compared to a face-to-face interview, you still need to be aware of some things that can make your conversation with the company more pleasant.
For starters, you need to pick a place at your home that is quiet, free from distractions, and visually pleasant (which will come in handy if it's a video interview). Unlike actual interviews where you just have to dress for the job, they will have a glimpse of your house and people can tell a lot of things from the things they can see from their monitors.
Aside from the physical space, make sure that you go through the job description, company history, your employment record, and other things—and maybe print a copy or open a window containing a cheat sheet.
(Read: What COVID-19 Made Us Realize About Our Finances)
Finally, make sure you test the connection first with a friend or family before the actual interview. If your internet acts up during the video call, be ready for a backup plan like using your mobile internet to reconnect. Download all the necessary software to conduct the video interview and make sure it's working before the scheduled date.
If things don't go according to plan and you have a backup, potential employers will see this as being resourceful and a plus points to you.
Finally, don't give up at the first failure
Let's face it: you're not the only one looking for a job right now. With COVID-19 threatening everyone's livelihood, don't be surprised if they decide to offer the position to someone else. 
Even under normal circumstances, that happens. However, it doesn't mean that you should already wave a white flag. Keep on sending out resumes, scheduling interviews, and doing due diligence. Eventually, it will pay off.