MMDA, PNP-HPG To Tighten ECQ Implementation For Motorists
3 min read
Drive without authority to travel during quarantine season and you'll face penalties and license confiscation, warns the Metropolitan Manila Development Authority (MMDA) and the Philippine National Police-Highway Patrol Group (HPG).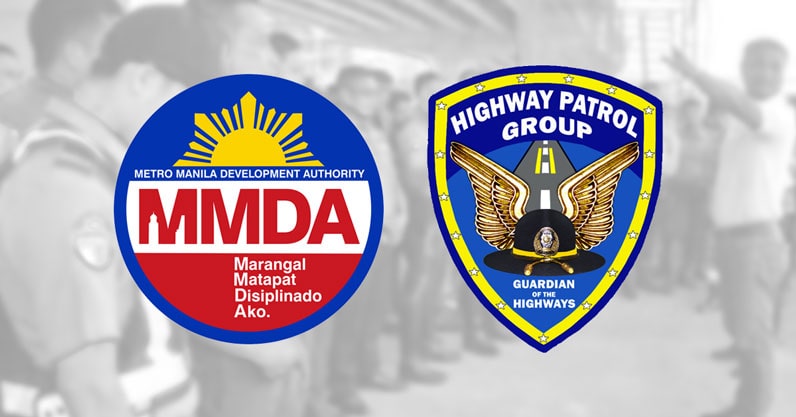 Although public utility vehicle (PUV) operations have been suspended by the Department of Transportation (DOTr), private vehicle owners are allowed to drive their cars provided that they only do it for essential trips—such as buying necessities and transport for critical personnel—and with social distancing enforced even inside the car.
But it seems like the government has had enough unruly citizens who are still clogging up roads even if the lockdown is being implemented.
(Read: How To Pay For Your Car Insurance Policy)
Because of this, President Rodrigo Duterte ordered the HPG to intensify road checkpoints to find out if motorists driving their cars are authorized to leave their homes or have official business being outside.
According to Inter-Agency Task Force Emerging Infectious Disease (IATF) spokesperson and cabinet secretary Karlo Nograles, drivers caught violating the enhanced community guidelines will be issued a ticket by either the HPG or the MMDA.
"If the driver or any of the passengers is not authorized, HPG will issue LTOV (LTO violation receipt) or MMDA OVR (Ordinance Violation Receipt) tickets against the drivers of those private vehicles transporting unauthorized persons outside residence as identified by JTFCV Shield," said Nograles.
"To address this and the reported increase in the number of vehicles traveling along Edsa and other major thoroughfares of Metro Manila, and with the order of the President, the Philippine National Police will strictly impose the policy on authorized persons outside of residence," he added.
Meanwhile, after posting about heavy vehicular traffic on Edsa-Greenhills southbound, MMDA traffic boss Bong Nebrija said that the agency will be stricter in implementing lockdown measures on national highways and will issue tickets to errant drivers.
In addition, MMDA spokesperson Celine Pialago said that quarantine passes issued by the barangay cannot be used for inter-city driving. This means that a person holding a barangay quarantine pass from Quezon City cannot go to adjacent areas like the cities of Marikina or Caloocan.
"If you're from Makati and you're going to Quezon City to buy goods, it is not reasonable," said Pialago in a report by CNN Philippines.
Errant drivers caught by the MMDA without proper travel authority will face a stiff fine of P5,000 and will be asked to turn back.
Although checkpoints are already present and manned by both members of the police and barangay officials, the HPG will set up additional inspection areas on major roads to inspect if they are authorized persons outside their residents.
Who are authorized to travel during ECQ?
According to both the MMDA and the HPG, only the following people are allowed to travel during enhanced community quarantine period:
Basic service employees (medical, funeral, security, emergency response)
Essential employees (banking, market, logistics)
Skeletal government forces
Media personalities with IATF passes
OFWs
Agribusiness and agricultural workers
Civil aviation personnel
For those who are permitted by the IATF to travel during quarantine, the PNP wants to remind people to bring their proper certification to avoid inconvenience and penalties. Failure to show permit will mean that the person will be asked to turn back by personnel manning the checkpoints.
"If the person is included in the list of authorized person outside of residence, just present company, IATF or Presidential Communications Operations Office ID, and a certificate that the person is authorized by the company to travel to and from work," said PNP spokesperson Brig. Gen. Bernard Banac.
Meanwhile, those who need to make a trip for groceries, medicine, and other necessities are only allowed to do so within their respective barangays. Only one person per household is allowed to go out, with some local governments mandating people to carry a quarantine pass.
Since the implementation of the quarantine, the PNP has apprehended more than 100,000 violators of the community quarantine guidelines. Meanwhile, close to 70,000 people were recorded to be violating the curfew by the police in Luzon.
Source: Philstar.com