How Much Should I Spend On An Engagement Ring?
2 min read
Let's pop the more important question.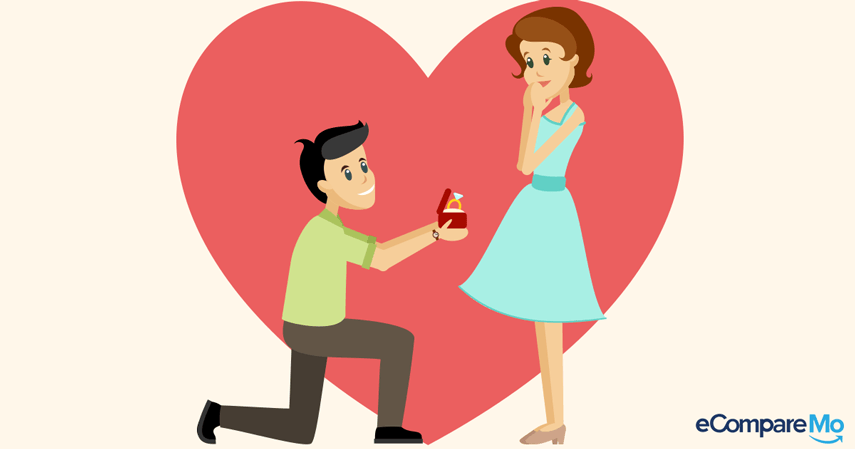 Treading the path toward the wedded life is a big step to your happy-ever-after. But it isn't much of a fairytale to your pocket, as this requires major planning, both financially and emotionally. Popping the question not only takes a massive amount of guts, it also requires a big, shiny rock. They say the more expensive the engagement ring is, the better. True or false?
Caught between a rock and a hard place
There is usually a "three-month" rule when buying an engagement ring: the price tag of the ring should be at least equivalent to your salary for three months. Is starving yourself for three months even fair?
eCompareMo.com asked the opinion of seven men* on how much money they're actually willing to spend for an engagement ring. Below are their answers.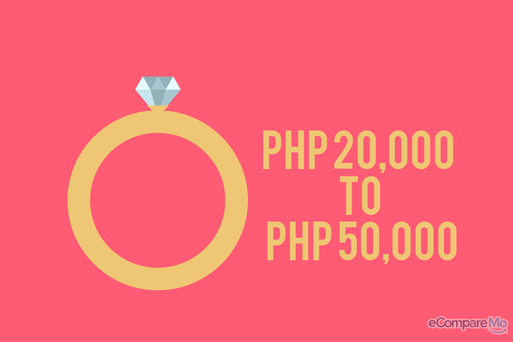 Say three respondents, citing the following reasons:
– "The wedding ring is more important. It isn't necessary to spend big on an engagement ring."
– "It could go higher or lower depending on my financial capacity when that time comes."

Four respondents agree on this one, saying:
– "This price range is the most ideal for an engagement ring."
– "My initial budget was lower, but I ended up buying a more expensive piece anyway."
– "It took me four weeks before I finally purchased the ring."
*The respondents are between the ages of 25 and 40. One respondent is already married, while two of them recently got engaged.
A very long engagement
Engagement rings, intrinsically, should be more meaningful than lavish. Heirloom rings, for instance, are rich in family history, and will only cost you a small amount for polishing or alteration.
Also, setting aside other miscellaneous expenditures to buy a ring is quite a huge sacrifice on one's part. You don't want to incur debts together with the woman. You don't want to burden your future bride with credit card bills either.
If we base it on what American consumer psychologist and jewelry dealer Kit Yarrow says, women are actually more practical these days. "A lot of women wouldn't want their fiancé to spend that much money on a ring," she says. You would want to choose a ring that she could wear comfortably in her daily activities than a piece that she would just keep in the box for safety. You guys can thank Kit later.
The thing is, you and your woman won't just be exchanging engagement rings; you are exchanging expectations and promises. Our simple piece of advice? Just keep it real. Live within your means, and don't over-represent yourself. –Diana Lyn Balbalosa