Is Your Pocket Yuletide-Ready? How To Be Financially Prepared For Christmas
2 min read
We are down to the last months of the year and the Yuletide season is just around the corner. Shopping splurge, holiday gatherings, and gift giving are much anticipated by many. This also means that your pockets should be well prepared for a tidal wave of holiday spending and year-end expenditures.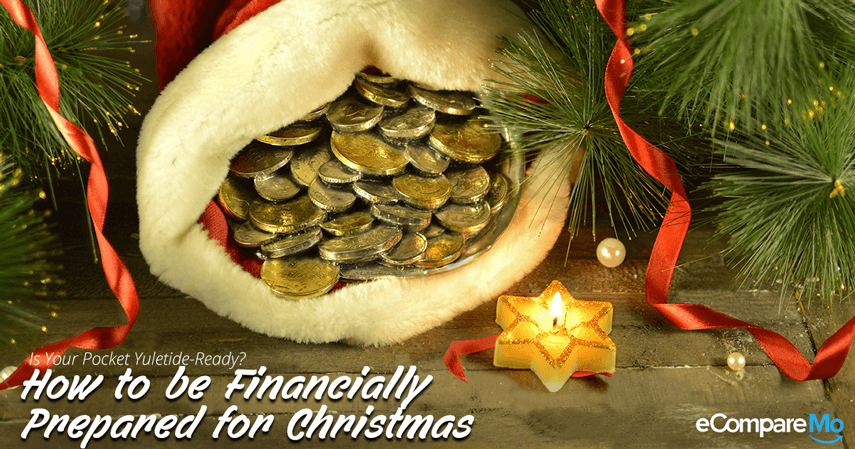 Here are some tips to consider to be financially geared up for the holiday season:
Decide whether to keep or set aside some traditions.
Most of us have traditions practiced every holidays like Christmas Party with friends, family gatherings, reunions, exchange gift, travel vacation, charitable work or donations. Talk to your family or friends, suggests some affordable alternatives, and plan ahead. Just because something is done yearly doesn't mean you have to keep doing it, especially if it will cause you to go overboard your finances.
Create an inventory of holiday expenses.
Come up with a rough estimate of your expenses by creating a list of your possible activities. Make the past years your basis. Assess your potential list and see which items can be adjusted. Come up with a menu plan, gifts list, Christmas decorations, and some possible activities. In this way, you can have an early projected expense and so you have an idea how much to spend.
Stretch your budget.
Bridge the gap of your projected expenses and what you can actually afford by collating cash alternatives. Here are some cheats you can do to give your finances a breathing room for the upcoming loads of expenses:
Reuse Christmas decorations – Christmas spirit is highly amplified by decorated surroundings. But this doesn't mean you have to spend too much on decorating. Reuse the tree, stockings, garlands, and alter some décor by DIY. Test the Christmas lights and lanterns if they are still working and still safe to use.
Make handcrafted gifts – Utilize your creative juices and artistic skill set to make home-made gifts. Search online for DIY gift suggestions you can work on. You may also bake cakes and cookies as gifts.
Maximize what you have – Look for unused presents and unused gift cards. In this way, you can cross out some items on your gift list. Review your accumulated reward points and use it to buy gift items or for shopping and grocery.
Sell stuff – Desperate times call for desperate measures. If you want to raise funds for Christmas, sell things you aren't using anymore. Review your closet, cupboards, book shelves, and search for sellable items. Post them on Craigslist or OLX.
Adjust spending on shopping – Time your shopping on season sales for major discounts. You may also go to factory outlet shops and consignment stores for better bargains. Search the web and start comparing prices.
Start saving money NOW.
Do not linger on the thought that you will receive Christmas bonus and 13th month pay. Start setting aside some cash every pay out and start living frugal strictly for the coming months. It's never too early to save especially this coming Yuletide season. Saving is the surefire way to keep up with all the upcoming expenses.
Brace yourself from the tons of expenses! Planning ahead and having enough cash for Christmas will lessen the stress and pressure from tight budgeting and impulse buying.