Honda Closes Laguna Plant, Price Cap On Medications, Tax-Evading POGOs, And Other Financial News
4 min read
From companies pulling their operations here to lower drug prices, here are the most pressing financial news you need to know.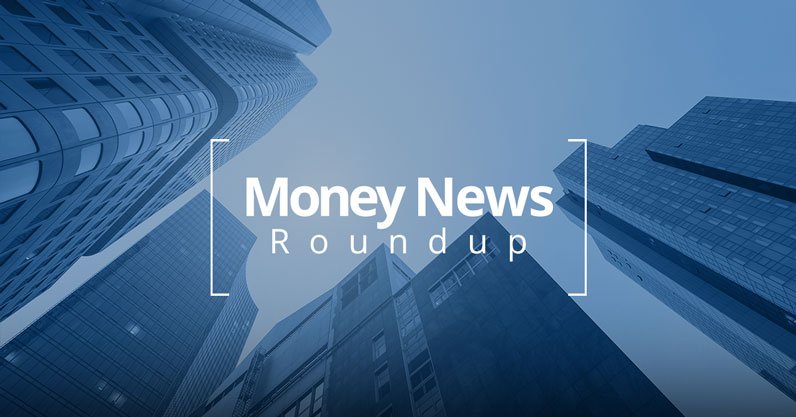 Honda closes Laguna plant; Wells Fargo and Nokia announce downsizing
Japanese automobile manufacturer Honda announced over the weekend that they will be closing down their Philippine manufacturing plant.
Honda Cars Philippines released a statement on Saturday (February 22) stating that, due to the need to optimize the company's production in the Asian and Oceania region, they would be shutting down their plant in Laguna.
The Laguna manufacturing plant of Honda begun operations back in 1992. Currently, it produces two Honda models, the City and the BR-V. Its closure leaves around 387 workers facing unemployment.
The decision to close the Laguna plant could be a result in the drop of car sales felt since 2018, when excise taxes on new vehicles plus high inflation rates resulted in a decline in demand.
Honda reportedly only sold 23,294 units in 2018, which dropped to 20,338 units, or 13 percent, in 2019.
The closure in Laguna follows the announcement of downsizing in two other foreign firms this year.
The week before Honda made their announcement, the America-based, multinational financial services company Wells Fargo & Co. made their own announcement about eliminating 700 Manila-based jobs.
Wells Fargo currently has around 750 tech jobs that they outsource to the Philippines. They are planning to downsize operations, transferring most of these jobs to India where they already have 12,000 workers.
Around 700 of the existing tech jobs that are currently in the Philippines will be transferred elsewhere, leaving only 50 of the current tech workers still employed by the end of the year.
Last month, Finnish telecommunications company Nokia, announced that they are shutting down their Nokia Technology Center Philippines. This R&D center in Quezon City employs around 700 people in IT and administrative positions.
Nokia communications manager Cordia So told the Philippine Daily Inquirer that the center will be closed by the third quarter of the year.
"Market conditions are tough and we expect them to remain so for the foreseeable future," said So in an email to the paper.
While the company's R&D operations will shut down, So did say that Nokia's other business operations will remain unchanged.
Price cap placed on 87 critical medications, DOH aims to add more
Executive Order No. 104 was signed into law on February 17. Also known as "Improving Access to Healthcare Through The Regulation Of Prices In the Retail Of Drugs And Medicines," it regulates the prices of 87 medications by setting a maximum wholesale price for them.
Many of the medications on the lists are what are known as maintenance drugs, which are meant to control conditions such as hypertension and diabetes. There are also medications for cancer, post-transplant maintenance, neo-natal disease, and anti-depressants on the list.
GMA News Online published the entire list of drugs covered by the EO here.
While the Department of Health (DOH) is happy that the EO was passed and approves of the crucial drugs that were included, they are still hoping to get more medications included.
When the EO was being discussed, the DOH initially proposed 122 medications that would be subject to a retail price cap. According to Health Secretary Francisco Duque III, they are still hoping that the rest of the list will be considered for inclusion.
The EO currently cuts the retail prices of the included medications by as high as 58 percent. Senior citizen and persons with disability discounts will also still apply to medications subject to the EO.
BIR shuts down POGO for P114 M in unpaid taxes
The Bureau of International Revenue (BIR) is making good on its mandate to go after illegal Philippine offshore gaming operators (POGO) in the country.
Over the weekend, the BIR announced that they had served a closure order to Synchronization Anywhere for You, Inc. as they had failed to pay their 2019 taxes.
While the POGO company is licensed to operate in the Philippines, one of only 60 licensed companies, they failed to pay the taxes they need to in order to legally conduct business.
According to the BIR, they owe P144 million in franchise taxes. Franchise taxes are worth five percent of a POGO's gross gaming receipts.
Finance Secretary Carlos Dominguez III had previously ordered that there be a crackdown on POGOs that don't pay their taxes. The BIR estimates that around P2 million in monthly income taxes remain uncollected from foreign workers employed by POGOs.
The BIR's Task Force POGO have padlocked the offices of Synchronization Anywhere for You, which are located in the Eastfield Center of the Mall of Asia Complex in Pasay. This marks the first time that and actual POGO license holder was shut down by the BIR.
(Read: KFC Franchising In The Philippines Now Open For Applications)
Manny Pangilinan steps into hospitality sector, teams up with Dusit
The Manny Pangilinan-led Metro Pacific Investments Corporation (MPIC) signed a P1.6-billion investment deal with Thai hotel chain Dusit International.
The deal, which was announced on February 19, will see MPIC and Dusit develop several hotels and residential properties in the country that they will jointly manage.
For 2020, the two companies aim to put up five properties in Batangas, two hotels and three condominiums. They are also planning updates to Dusit's existing properties in the country.
MPIC's subsidiary, Metro Vantage Properties, will be in charge of design and construction as well as sales. Meanwhile, Dusti Thani Philippines will be in charge of hospitality.
According to Pangilinan, they will continue to "seek to develop additional sites" to meet the demands for travel and tourism in the Philippines.
The deal is awaiting approval from the Philippine Competition Commission.