List Of Courier Services In The Philippines 2020
4 min read
Courier services are increasing to provide door to door shipping to budding online businesses. From sending small items to valuable documents, a good courier is an invaluable asset to a growing business.
Additionally, they offer a wide array of logistics solutions such as packaging, warehouse storage, cash on delivery (COD), pick up, insurance, and the likes providing overall assistance to their customers.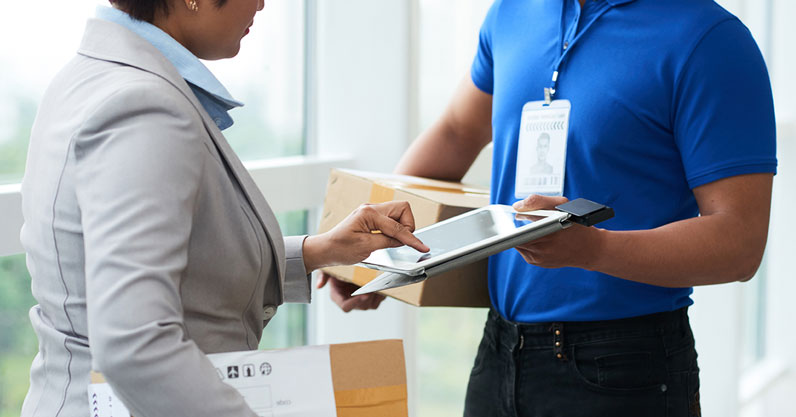 Looking for a reliable yet affordable courier service in the Philippines? Check out our list below.
1. ABest Express
(02) 8661 7288
(02) 8723 0000
Catering to customers all over the Philippines with their 100 branches nationwide, ABest Express promises total convenience.
They can pick up the item in your location, track it online and secure it for delivery.
Their rates range from P80 to 190 for local shipping while international delivery varies from P700 to P3,700.
2. Air21
(02) 8854 2100 (Manila)
(032) 267 3467 (Cebu)
Aside from their trusted freight services, this established company offers warehouse storage for your inventory, crate packaging for delicate items, and document delivery using bicycles.
For Air21 rates, you may call (02) 8854 2100.
(Read: The Best Online Payment Providers For Small And Big Businesses)
3. Black Arrow Express
(02) 8823 9901
As of the moment, only Shopee buyers and sellers enjoy the dependable service of Black Arrow Express. The company, through its website, promises to extend its service soon with a "book a shipment" option that anyone can avail.
4. CitiXpress Inc.
(02) 8808 1042
CitiXpress aims to link its wide array of services to the needs of business and individuals creating overall efficiency.
The company specializes in the preparation of packages to its distribution covering the whole of Metro Manila, North and South Luzon.
To check their rates, click here.
5. DHL
(02) 8811 7000
DHL is an established company serving 220 countries worldwide. Their freight services are done through air, sea, and road with estimated yearly delivery of 1.3 billion packages.
Additionally, they offer customized services such as MyDHL that lets you manage your shipments through their website. For the DHL delivery rate, click here.
(Read: BIR Wants Online Sellers To Register Businesses By July 31)
6. Delivery Parcel Express (DPX)
(02) 8727 0108
(02) 8724 5204
DPX is known as one of the cheapest couriers in the Philippines with a starting fee of P40 for small items.
As of the moment, it accommodates shipping to and from Metro Manila, Bulacan, Cavite, and Rizal. For DPX rates, click here.
7. Fastrack Courier
(02) 3485 7777
(02) 8997 7000
Though their scope is limited only to Metro Manila and some parts of Rizal and Cavite, Fastrack's shipping services are favored for having the cheapest rate among those that offer door to door deliveries. It starts at P60 for Manila and P95 for provincial areas.
8. GrabExpress
Aside from transporting passengers, Grab offers GrabExpress and GrabExpress Lite, both specializing in door to door, same-day delivery.
Packages are insured for a maximum fee of P10,000 and COD is an option. Payment varies depending on the location of the sender and receiver. It can be settled through Grabpay, COD, debit or credit card.
9. Infinity Logistics Philippines
(02) 8729 7278
(02) 8729 7279
Aside from serving multinational companies, Infinity Logistics Philippines offers land, air, and sea freight to small businesses. Their rates are competitively priced and offer airport-to-airport or door-to-door services. To inquire online, click here.
10. JRS EXPRESS
(02) 8631 7351
JRS Express has been serving Filipinos for 59 years with their express delivery service covering 30,000 barangays nationwide.
This year, the company plans to accept payments through mobile wallets like GCash, quick response (QR), and PayMaya for the convenience of its patrons.
Their shipping rates depend on the weight of the item.
(Read: Here's Your Guide To SSS Business Loan Requirements, Eligibility, And Application)
11. Lalamove
(02) 8888 5252
Lalamove was launched in 2013 to answer the demand for same-day, door-to-door shipping.
Aside from small items, shippers can request multi-purpose vehicles (MPV) to transport their bulky goods which can be tracked using a link provided by the company.
Shipping fees start from P60 for motorcycles while the base fare for light trucks capable of carrying 2,000kg is P2,000.
12. LBC
1800 10 858 5999
LBC pioneered the 24-hour overnight delivery service in the Philippines. With over 1,252 branches locally and 60 outlets in the United States and Canada, LBC continuously extends its services by offering online remittances, reverse logistics, cross-docking, etc.
To view their rates, click here.
13. Ninja Van Integrated
(02) 8271 1501
Ninja Van Integrated is the preferred transporter of major online shopping sites such as Lazada, Zalora, Shopee, and the likes as it has 100% coverage in Southeast Asia.
Budding online sellers and enterprises can avail their services by simply downloading the Ninja Van app in their mobile phones to enjoy flexible parcel pickups and budget delivery assisted by their customer support.
Note that their rate varies depending on the location.
Read: 5 Reasons Why Your Business Loan Application Was Rejected
14. Transportify
(02) 5317 3800
Transportify is another mobile app that provides a consistent shipping service across selected cities in Manila and nearby provinces.
They offer 24/7 customer service reachable through their live chat and email support. Shipping rates start at P170.
15. VCargo Worldwide
(02) 8642 0000
VCargo Worldwide was consistently awarded by the Civil Aeronautics Board (CAB) from 2010 to 2017 for their outstanding airfreight forwarding services that range from logistics marketing to perishable goods shipments.
For inquiries regarding their rates, you may call their hotline number posted above.
Read: 5 Important Things To Consider Before Investing In A Franchise
16. Xend
(02) 8806 9363
Another mobile phone-based app is Xend, known for their affordable Unlipak pouches that accept any weight as long as it fits inside their standard container.
In addition, they offer free insurance based on the stated value of the item to be shipped.
Xend express rates start from P58 to P118 for Metro Manila deliveries and between P143 and P238 for provincial shipping.
17. Zoom Courier
0998 956 9008
0917 538 9008
Zoom is preferred by online sellers as they can automatically book a shipping schedule once a buyer purchases from their virtual store.
The company assures free pickup, next-day delivery, unlimited weight, and no hidden charges. Their fees ranges from P40 to P100.
With all the mentioned courier services above, note that delays are unavoidable. We highly suggest you choose a company with an efficient customer service that can assist your concerns and provide help during unexpected situations.