Here's Everything You Need To Know Before Signing Up For Netflix
3 min read
There's one very important thing to consider, aside from prices of cable TV and other streaming services in the country.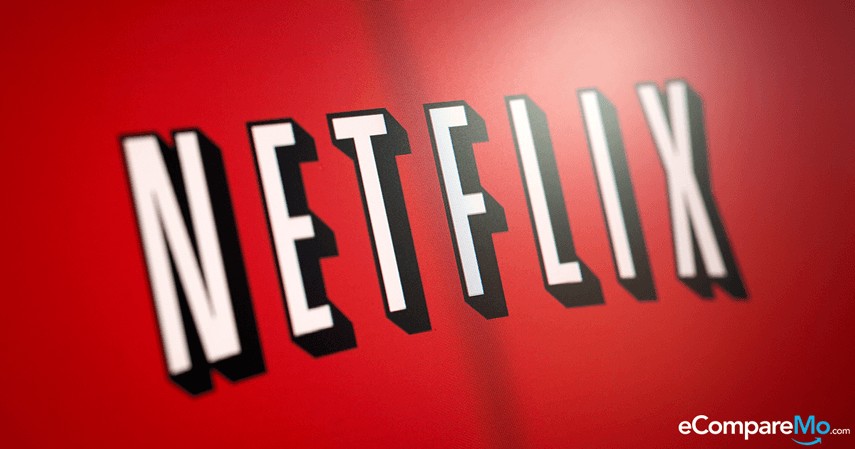 It's official: American streaming service provider Netflix has made their services available to 130 new countries, and that includes the Philippines.
While the entrance of Netflix to the Philippine market may mean healthy competition and a sharp decline in piracy in the country—especially with low-cost high-definition televisions and powerful smartphones becoming more common among Filipino consumers—how does it stack up against available streaming and cable TV packages in the country? And will Netflix work here, given the state of internet we have?
Before you invite someone to "Netflix and chill" at your house, you may want to do first a side-by-side comparison of cable packages in Metro Manila.
Birth of a new star
What is this Netflix everyone was talking about? Everyone seems to be on the joke, especially with the phrase "Netflix and chill" and the witty hashtag #NetflixPHShows that combined foreign show titles and local entertainment names. Why is Netflix a big deal in the Philippines?
For starters, Netflix may have been the answer to all our prayers. With thousands of premium content—like your favorite TV shows and movies, not to mention a slew of content produced by Netflix itself—at your fingertips, this may mean on-demand watching on whatever device, wherever you go. Aside from convenience and extensive library of content, Netflix is also cheap. Check out Netflix's packages in the Philippines:
Sounds cheap, right? What makes it more attractive to subscribe to Netflix is the one-month free trial.
What threat does this bring to cable companies? What are the chances that they'll lose customers in favor of the new player?
Getting wires crossed
For the longest time, SKYcable has dominated the cable market until the dawn of high-definition digital cable service arrived. Just a few years ago, PLDT offered its digital cable service Cignal. It slowly picked up the pace and became a strong contender ever since, boasting 1.2 million subscribers at this writing.
While they may not be offering the same services—Netflix is an online streaming service and the existing cable companies provide premium TV services—it helps to compare the prices of their packages.
Here are the postpaid packages offered by SKYcable and Cignal:
SKYcable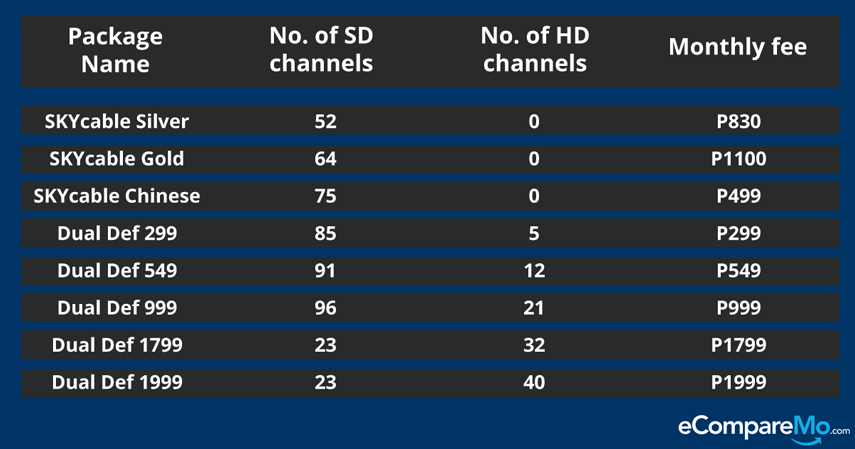 Cignal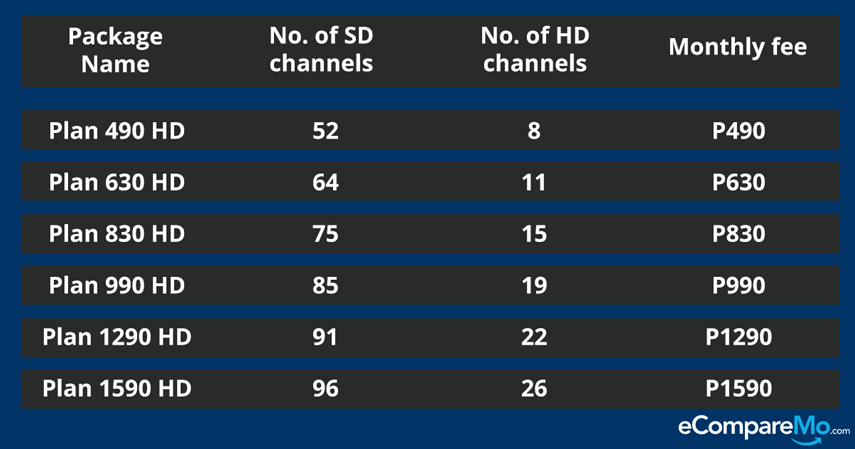 While cable subscription is still popular among Filipino households, the rising cost of cable services, as well as rampant piracy, slowed down the growth of patronage in the Philippines. However, the opening of Netflix in the country may change the way people consume TV shows and movies and in turn, force them to finally cut the cord in favor of cheaper and more convenient on-demand streaming.
If cable companies are not in direct competition with Netflix, then what are? Let's look into two streaming services in the country: Hooq and iFlix.
The real competitors
Before Netflix made its big announcement to become a global streamer, there have already been two streaming platforms that tried to change the way Filipinos consume TV shows and movies. Hooq, a service that came from the partnership between SingTel, Warner Brothers Entertainment, and Sony Pictures Television; and iFlix, a Malaysian streaming provider dubbed as the "Netflix clone." Both relatively new in the market, they are up against a titan that's just expanding its reach worldwide.
Since they are the only ones standing between Netflix and total domination, how do local streaming services compare to Netflix?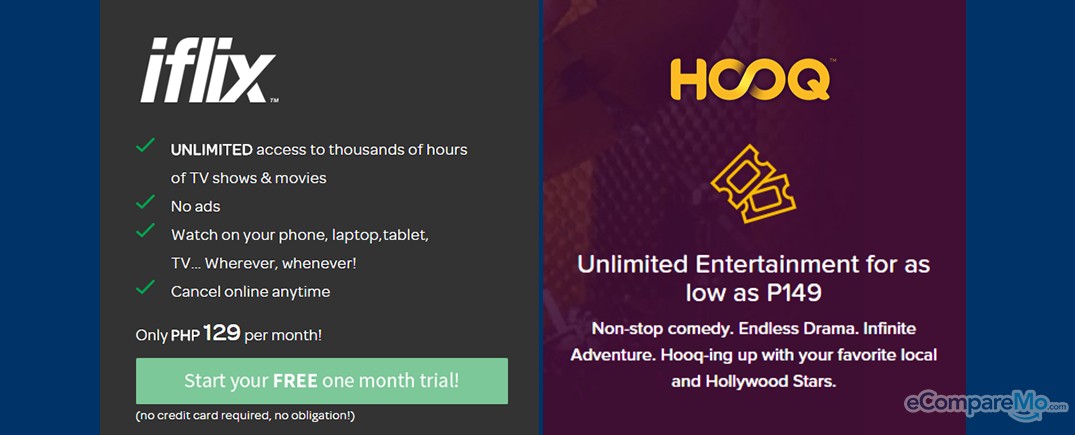 When it comes to price comparison, Netflix is lagging behind, even with its cheapest offer at P370 per month, compared to iFlix's and Hooq's pricing at P129/month and P149/month, respectively. In addition to pricing, the two also offer local titles to users, allowing them to watch Filipino movies on demand. They also have partnerships with local telcos, allowing telco subscribers to get discounts from their streaming service purchase.
While the two may have an advantage over Netflix when it comes to affordability and local flavor, Netflix's library is more extensive, including original titles like Unbreakable Kimmy Schmidt, Daredevil, and Beasts of No Nation. Furthermore, Netflix also allows for a higher resolution streaming of up to 4K quality.
The biggest question now is this: Will our internet connection be good enough to stream Netflix? Will our subpar internet, which is the second most expensive in Southeast Asia, become a hindrance to our gateway to legal and unlimited streaming? We suggest you check your bandwidth first before you sign up. –Dino Mari Testa