The Fil-Am CEO Who Wants To Live On Mars Shares One Simple Advice For Entrepreneurs
3 min read
"Don't let your fears stop you."
How far would you go to make your dreams come true?
For California-based entrepreneur Jaymee del Rosario, the answer is 225 million kilometers.
Jaymee is president and CEO of International Metal Source, a US firm that distributes raw material metals and exotic alloys to aerospace, defense, and commercial industries worldwide. She also happens to be one of only two Filipinas shortlisted to join the first-ever human mission to Mars.
The highly ambitious project, dubbed Mars One and led by a Netherlands-based nonprofit organization of the same name, aims to land the first humans on Mars and establish a permanent human colony there by 2027.
The private spaceflight project is led by Dutch entrepreneur Bas Lansdorp, who announced the project in May 2012. The organization's plan is to start sending groups of four on the one-way trip to the planet by 2023.
"I'm optimistic, hopeful, and excited about what this Mars space travel can mean to life for us humans, to helping build a better future for all mankind," says Jaymee, who has been shortlisted from a total of 202,586 applicants worldwide. "My metals go into space, so why not me? If I am privileged to have been chosen among those to finally travel to Mars, I hope that we can help create a new world of peace and a world of conservation of the environment there."
Jaymee is set to compete with 100 other remaining Mars astronaut candidates from other countries. If chosen, she will go under a 10-year training program and embark on a seven-month journey to the red planet. "It's history in the making, so it's nice to be a part of it," she says. "If I set foot on Mars, my first words would be: Mars, no war."
Prior to joining the expedition, the 28-year-old CEO—who's also a metallurgist, political science enthusiast, rehabilitative fitness equipment manufacturer—founded her metal company in 2007 after working as an accountant at a similar firm. "I had two years' experience working for a distributor company of metals," she says. "I started in accounting and management. Hanging around with the engineers and scientists all the time, I realized this was something I really wanted to do."
She says she got a hands-on training and hired the "best of the best people." "I learned with them every day," she admits.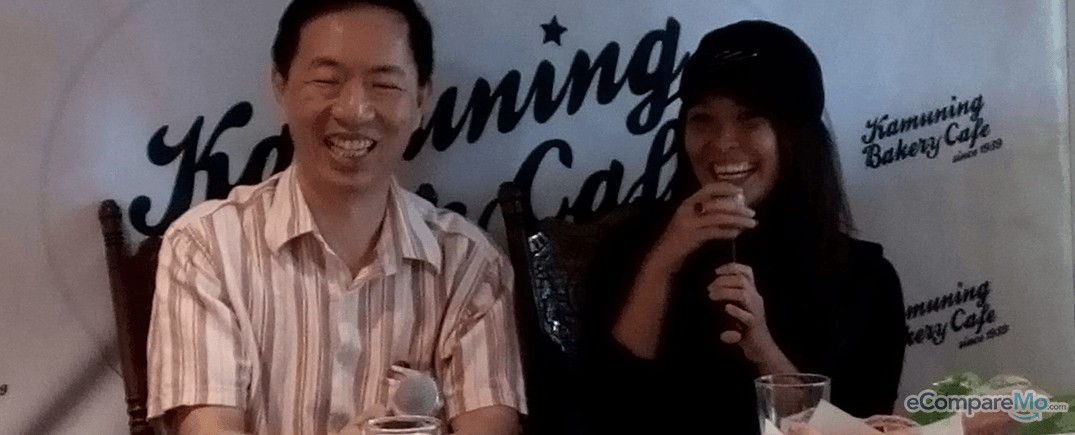 Jaymee was a guest speaker at the January 8 edition of Pandesal Forum, a regularly held media breakfast talk hosted by journalist and entrepreneur Wilson Lee Flores at the 77-year-old Kamuning Bakery Cafe on Judge Jimenez Street, Quezon City.
eCompareMo got a chance to sit down and talk with Jaymee. We asked her for tips for entrepreneurs who want to do something as extraordinary as moving to another planet, even if just metaphorically.
1. Don't let your fears stop you from making something happen.
"Entrepreneurs wouldn't be entrepreneurs if they have fear. So don't have fears."
2. The more you dream, the farther you'll get.
"If you want to do something crazy, go for it. Dapat walang limitations."
3. Always seek advice from yourself first.
"That's what I live by: Always follow your heart. Then you'll follow your dreams."
4. Don't look back.
"If you want to proceed with something, don't stop and say, 'Never mind.' Look back to your family and friends—of course, that's where you come from—pero when you do something, do it with full energy. Be proud of it." –Alex C. Paita