Here's A Quick Look At The Duterte Administration's Massive Infrastructure Plan
4 min read
The government this week unveiled its masterplan that aims not only to create sustainable infrastructure but also provide hundreds of thousands of jobs to the public.
With 5.4 percent of the 2017 budget allocated to infrastructure spending and four government agencies closely cooperating—the National Economic and Development Authority, Department of Public Works and Highways, Department of Transportation, and Bases Conversion and Development Authority—the Duterte administration has its eyes on rolling out radical infra projects to help the Filipinos finally overcome traffic congestion.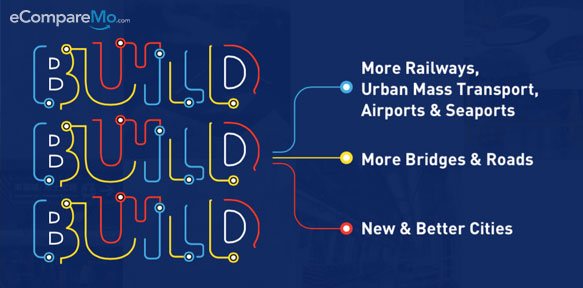 'Build Build Build'
Using the slogan "Build Build Build" as the infrastructure program's warcry, the government's plan is to spend more on infrastructure to create more jobs, increase GDP, and solve the infra problem that causes traffic jams.
The Presidential Communications Operations Office notes how previous administrations have been under-spending on infrastructure, which has resulted in shoddy highways, lack of efficient mass transport, and other problems.
According to data, the Aquino, Ramos, and Estrada administrations only spent 2.2 percent of their GDP each, while Arroyo allocated only 1.9 percent, and Aquino, 2.9 percent.
Next year, President Duterte is planning to spend 5.4 percent of the GDP, which is a little shorter than its initial statement of 7 percent.
Bridging gaps
As part of the government's massive infrastructure blueprint, the Duterte administration aims to develop several roads and bridges that can alleviate traffic in different parts of the country, as well as help businessmen move products much faster.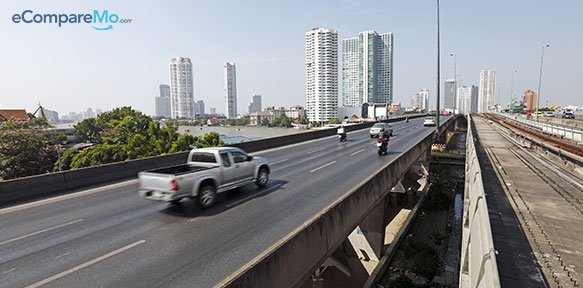 In their joint infra plan, the government plans to develop the following roads and bridges:
Santa Monica-Lawton-BGC Link Bridge. A flyover that aims to connect Ortigas to BGC without the need for drivers to pass through Edsa, effectively freeing Metro Manila's main thoroughfare from 100,000 vehicles.
UP-Miriam-Ateneo Viaduct. This link will allow motorists to get to the motorists to get to Katipunan Avenue from CP Garcia Avenue and vice versa with much ease, decreasing 80% in travel time on the said roads.
Iloilo-Guimaras-Negros-Cebu Link Bridge. Connecting the islands of Panay, Guimaras, Negros, and Cebu strategically, this network of bridges will allow travel to within these islands via private or public vehicles.
Davao City Bypass Construction Project. With the help of this project, it is much easier to travel from Davao del Norte to Davao del Sur, reducing the travel from the two provinces to two hours and 45 minutes.
NLEX-SLEX Connector Road. Currently under construction, the said flyover directly connects the Alabang end of SLEX to the Balintawak end of NLEX to remove vehicles, especially trucks, from Edsa and C5.
Critical mass
While effective roads and connections are important to alleviate the traffic, efficient mass transport will greatly free the main highways from vehicles that clog the roads.
As part of the Duterte administration's plans to improve the mass transportation in the country, the four departments came up with the following solutions:
Manila-Clark Railway. With NAIA operating beyond its capacity, Clark International Airport is the nearest international gateway that can offload some of the passengers from Manila's airport—and bring them back to Manila in just an hour.
Metro Manila Bus Rapid Train System. With several P2P buses deployed in the metro successfully getting the support of the commuting public, the administration wants to extend the system to the capital's major highways for faster and more efficient travel.
Mindanao Railway. Finally providing quick and easy mass rail transport in Mindanao, the Mindanao Railway will connect Davao to places like Surigao and Cagayan de Oro within only two hours, benefitting not just the public but as well as traders who have perishable.
Regional Airport Development. While there have been talks about developing a new airport near Metro Manila, the government also wants to strengthen the regional airport to have state-of-the-art facilities and pleasurable experience to both local and foreign travelers.
RORO Ports Development. As an archipelagic country, roll-on roll-off vessels are critical in transporting cars from one seaport to another, and having better facilities will make it easier for traders to haul their goods across the country.
Read: How A Battle Of Filipino Billionaires Is Slowly Brewing At Sangley Point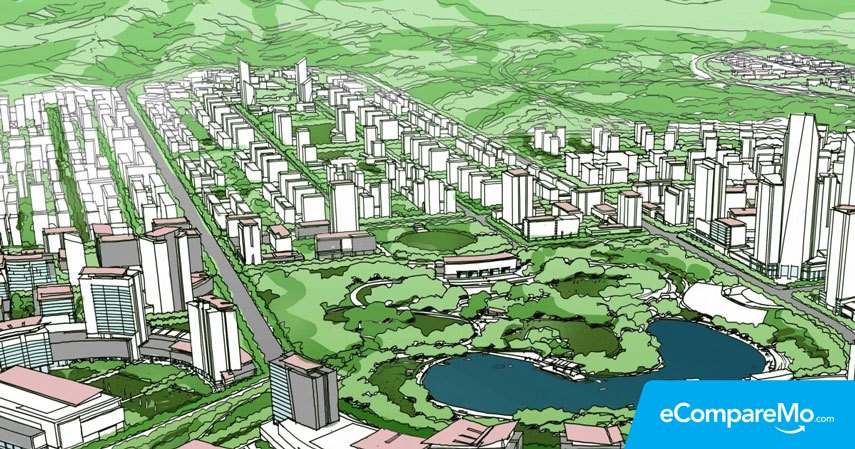 Future cities
Future-oriented cities are essential in supporting the country's progress, and only with the right vision this can be achieved. To make the Philippines a world-class country, the administration is planning to create the following projects:
Clark International Airport New Terminal Building. Currently, Clark can only accommodate less than five million passengers per year—and the addition of a world-class terminal building will not just expand its capacity but also create an airport that can rival the top ones in the world.
Clark Green City. Eco-friendly and sustainable, Clark Green City is the administration's masterplan solution to the already congested Metro Manila.
BGC to NAIA Bus Rapid Transit System. With BGC as an important hub for businesses and other enterprises, a 15-minute direct bus ride from NAIA to BGC will both benefit locals and tourists who want a taste of the Metro's most exciting district.
Subic-Clark Cargo Railway Project. Connecting the Subic Bay Freeport and Clark International Airport, this will eliminate the need for trucks to transport their goods as well as lessen the presence of cargo trucks in the area.
According to the PCCO, the Duterte government plans to streamline the process of making these projects come true.
From feasibility studies to groundbreaking and construction, the administration aims to make these projects happen within three to five years. If this happens, some of these projects may see the light of day even before the current President's term ends.